Organic Wheatgrass Powder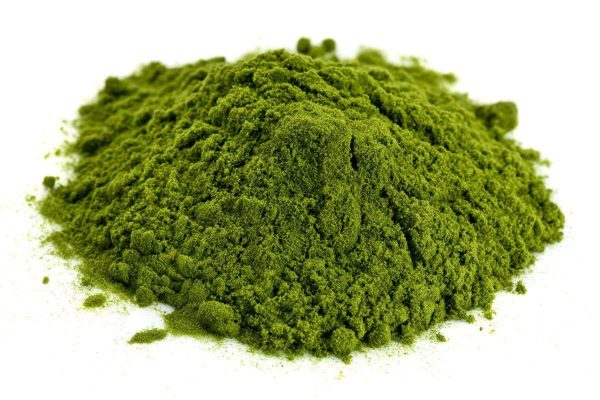 $562.50 – $35,999.96 lbs
Out of stock
Certified Organic Product
Good source of Protein and Potassium
Very good source of Dietary Fiber, Vitamin A, Vitamin C, Vitamin E
Rich in Vitamin K, Riboflavin, Niacin, Vitamin B6, Iron, Manganese and Selenium.
Country of Origin: USA
Organic Wheatgrass Powder from Food to Live made from dehydrated organic wheat germ, drying is done in the most gentle conditions. These processes allow you to save the highest content of nutrients of this wonderful organic product.
Organic Wheatgrass Powder from Food to Live is a good source of Potassium, and a very good source of Vitamin A, Vitamin C, Vitamin E (Alpha Tocopherol), Vitamin K, Riboflavin, Niacin, Vitamin B6, Iron, Manganese and Selenium. It is also an excellent source of Chlorophyll, Dietary fiber, and natural Protein. Note that it's not the only wheatgrass that's good for your health. Wheat berries health benefits are just as numerous, so you definitely won't regret stocking up on some wheat seeds.
This is an excellent solution for detoxification of the body, as well as for people a healthy lifestyle. Organic Wheatgrass Powder is also a great gluten-free organic food product. Eat Organic Wheatgrass Powder from Food to Live with one spoon (3-4 grams) every day, mixing it with milk, water, juices, and other drinks.
Avoid heating Organic Wheatgrass Powder, as the product may lose some of its beneficial properties due to heat treatment.
You should store Organic Wheatgrass Powder in an airtight container and put it in a cool and dark place.
Do you want to buy our products with discount?
We send discount coupons for every holidays
Nutrition Facts
---
Amount Per Serving
---
% Daily Value*
0g
0mg
0mg
14g
7g
---
---
* The % Daily Value (DV) tells you how much a nutrient in a serving of food contributes to a daily diet. 2,000 calories a day is used for general nutrition advice.
Recommended posts