— Kosher, Non-GMO, Organic, Raw, Vegan
— Low in Cholesterol, Sodium and Saturated Fat
— Good Source of Dietary Fiber, Calcium, Iron and Magnesium
— Contains Vitamin C
Organic Black-Eyed Peas, organic black-eyed beans, a legume that originally came from countries in Central Africa. There many different shapes and forms of the black-eyed bean pods. The color of the pea's eye comes in many colors; black, brown, red, pink, or green. All the black-eyed beans, black-eyed peas are green when fresh and skin removed, however, after they are dried, the color changes to brown or light brown. Many recipes call for black-eyed peas, they are featured in many savory dishes around the world. We recommend having raw black-eyed peas salted and dried, add them to salads, to get a bit of crunch. Also, make tea from these peas, yes, tea; be adventurous. Organic Black-Eyed Peas provide proper nutrition, they contain a great number of vitamins and minerals; a high content of folic acid, potassium, phosphorus, and magnesium (calcium, iron, and zinc). Twenty-five percent of your daily required protein is in these peas, you can not go wrong by adding them to your weekly routine. Experiment and make Black-Eyed Peas Soup, or Texas Caviar with Avocado, Slow Cooker recipes are always a win.
Health Benefits of Organic Black-Eyed Peas
Organic Black-Eyed Peas contain vitamins A, C, B1, B2, B5, B6, PP, as well as manganese, calcium, copper, iron, phosphorus, magnesium, zinc, and sodium. See how many great health benefits you can get from these black-eyed beans
Cleans digestive tract

Organic Black-Eyed Peas remove not only cholesterol but also a variety of toxins from the gastrointestinal tract since they contain a lot of soluble fiber.

Amounts of phytoestrogens

Rich in phytoestrogens (an analog of the hormone estradiol). Studies found that phytoestrogens prevent breast cancer and prostate cancer. Reduce hot flashes and other issues related to menopause.

Reduce blood sugars

Organic Black-Eyed Peas contain arginine that reduces sugars in the blood.

Increases hemoglobin

Organic Black-Eyed Peas are a rich source of albumin. Regular consumption of these beans increases the level of hemoglobin in the blood and helps with anemia.
How to Sprout Black-Eyed Peas at Home
Prepare 3 tablespoons of peas, then transfer into a bowl or your Sprouter. Add 2-3 times as much fresh (60°-70°) water. Mix beans up to assure even water contact for all.
Allow beans to soak for 6-12 hours. Empty the seeds into your Sprouter (if necessary). Drain off the soak water. Rinse thoroughly with cold (60°-70°) water. Drain thoroughly! Set your Sprouter anywhere out of direct sunlight and at room temperature (70° is optimal) between Rinses. Ensure sufficient air-circulation provided.
Always be sure to Drain very thoroughly. The most common cause of inferior sprouts is inadequate drainage. Rinse and Drain every 8-12 hours again for three days.
Enjoy your home-made sprouts!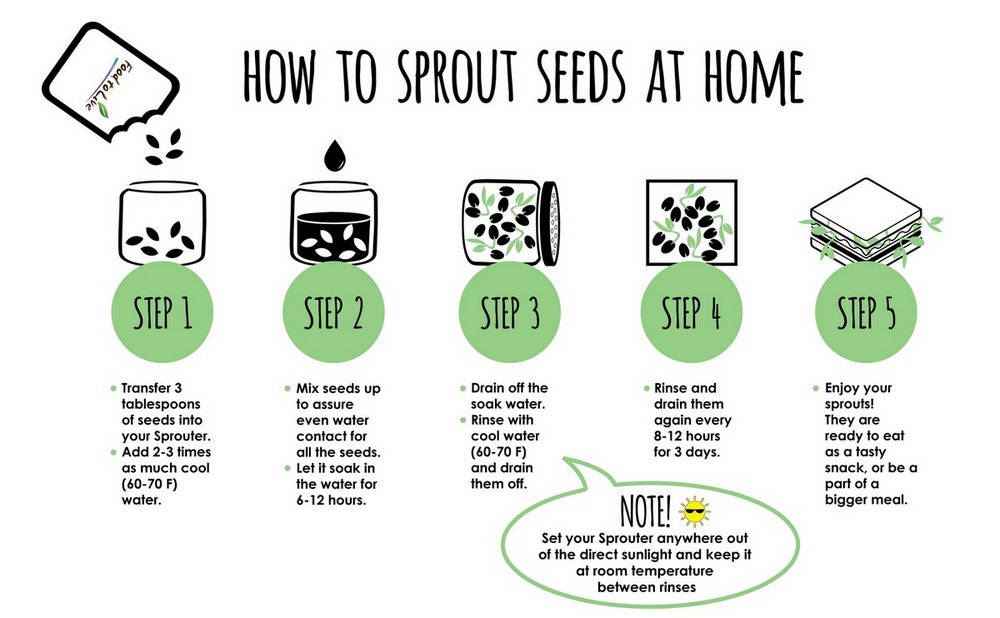 Black Eyed Peas Rainbow Salad