— Kosher, Non-GMO, Organic, Raw, Sproutable, Vegan
— Very Low in Cholesterol, Sodium and Saturated Fat
— Very Good Source of Dietary Fiber, Calcium, Iron and Magnesium
The Organic Cranberry Bean is a lush, meaty bean with delicate skin and delicious nutty flavor. It's slightly bigger than a pinto bean, less beany in taste, and yields a dark, intense broth. Also known as a borlotti bean, it is popular in Italian and Portuguese menus, tossed into pasta, salads, and stews. This bean is often used in chilis, baked beans, soups, or just served as a bowl of berries with a few toppings. Because of their creamy texture, they make great refried beans. The Organic Cranberry Bean is an excellent sub for pretty much any other grain calls for beans. At the end of this post, you find several links to recipes that use these beans. The fresh beans are pink and green pods. However, the actual kernel has striking pink markings. The dried beans are ivory white, and the pink is closer to red. Sadly, when cooked, they lose the coloring and turn brown, like a pinto.
How to Sprout Cranberry Beans at Home
Yields approximately 3 Cups (1/2 lb.) of Sprouts. Prep 3 Tablespoons of beans, then transfer into a bowl or into your Sprouter. Add 2-3 times as much cool (60°-70°) water. Mix beans up to assure even water contact for all.
Allow beans to soak for 6-12 hours. Empty the beans into your Sprouter (if necessary). Drain off the soak water. Rinse thoroughly with cool (60°-70°) water. Drain thoroughly! Set your Sprouter anywhere out of direct sunlight and at room temperature (70° is optimal) between Rinses. Ensure sufficient air-circulation is provided.
Always be sure to Drain very thoroughly. The most common cause of inferior sprouts is inadequate drainage. Rinse and Drain again every 8-12 hours for 3 days.
Enjoy your home-made sprouts!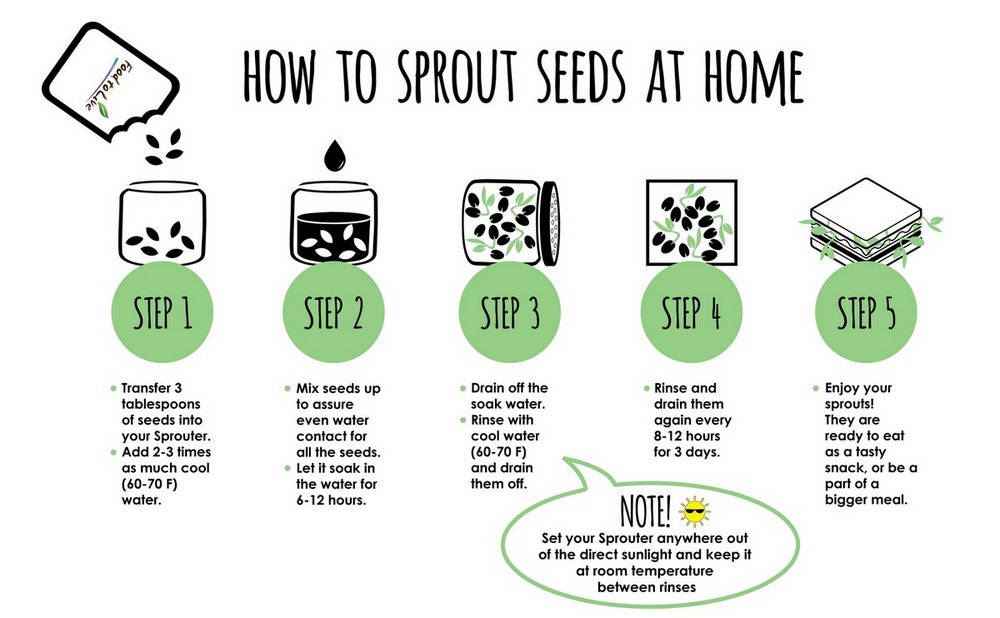 Cooking Instructions: Organic Cranberry Beans with Olive Oil & Garlic
Rinse beans before cooking.
Cook garlic in olive oil, tilting the pan so the garlic cooks evenly.
Add thyme (or your favorite herb) and hot pepper flakes.
Add the beans, water, and bay leaves and cook until tender.
Cranberry Bean Pasta Fagioli