March 02, 2022 · Written by Foodtolive Team
Multi-Grain Nut & Seed Bread
A nice recipe for grain bread without flour and eggs. This bread is very filling, contains many great nutrients, and is a fantastic alternative to regular white toast bread.
Prep Time: 10 min | Resting Time: 2 hours | Cook Time: 1 hour 30 min | Total Time: 3 hours 40 min | Servings: 1 loaf
Calories: 267 | Total Fat: 16g | Fiber: 10g | Sugar: 2g | Protein: 7g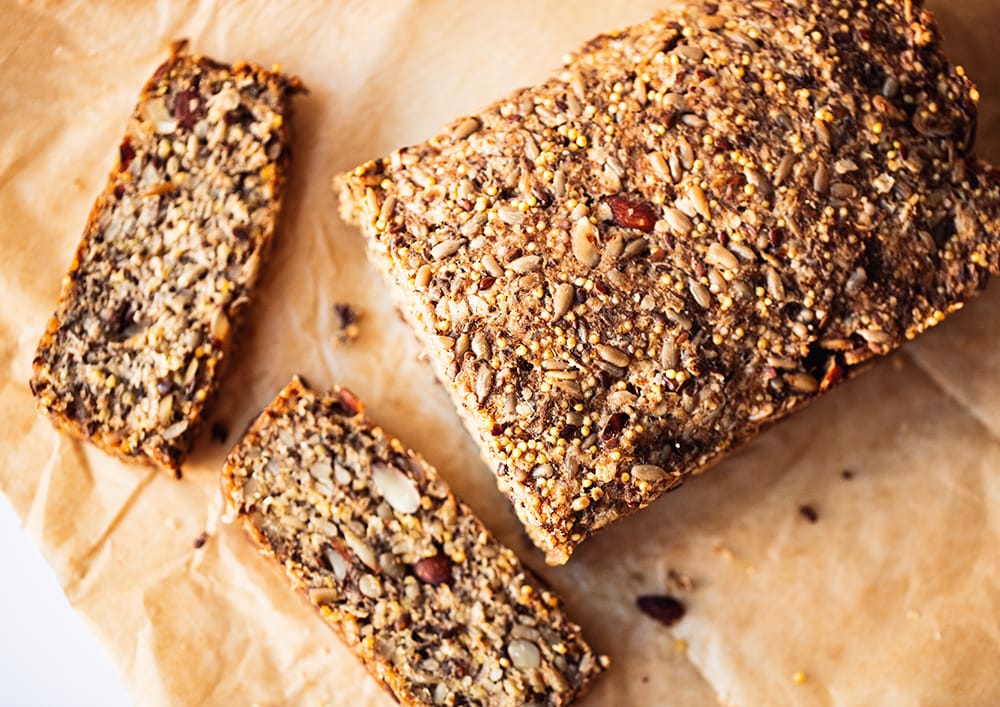 INGREDIENTS:
INSTRUCTIONS:
Position a rack in the center of the oven and preheat to 350˚f / 180˚c.
In a bowl add the dry ingredients and mix well.
Melt coconut oil and add to dry ingredients with water.
Mix everything well.
Line a loaf pan with baking paper.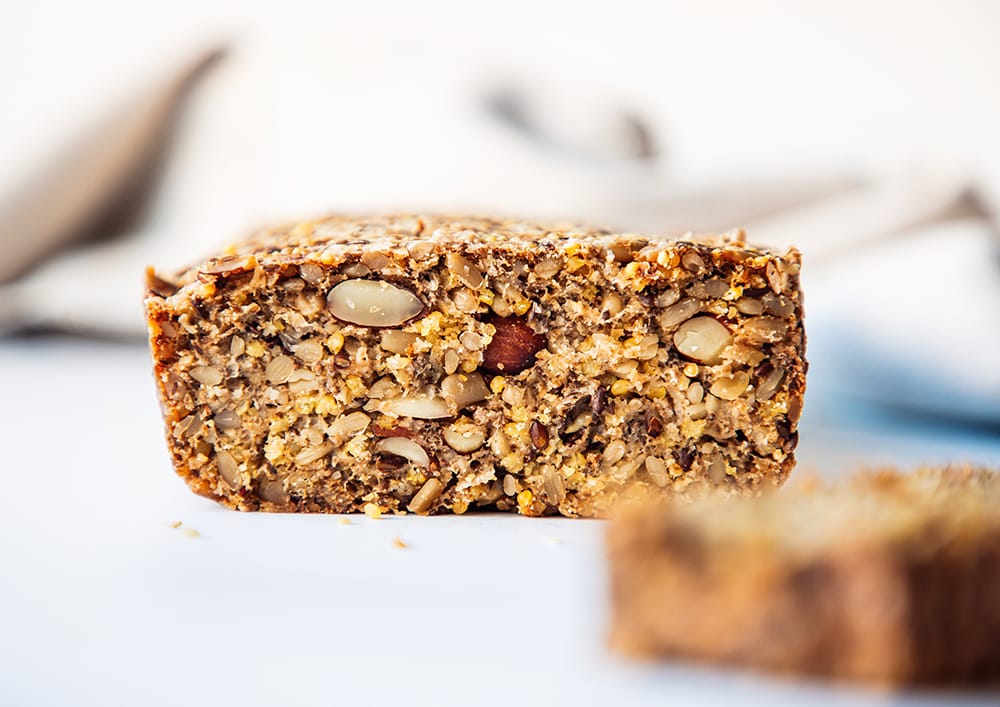 Pour the bread mixture into it and smooth it out.
Let the bread stand at room temperature for at least 2 hours. You can also let it rest overnight.
Put the loaf pan with the bread in the oven.
Bake until deeply bronzed, about 1 ½ hour (but check it at 1 ¼ hour).
Remove the bread from the oven and let cool completely at least 2 hours, then remove from the pan and discard the parchment.
The bread keeps well, refrigerated airtight, for up to a week. Freezes well too – slice before freezing for quick and easy toast.