October 13, 2021 · Written by Foodtolive Team
Low Carb Keto Buns
These soft and pillowy buns taste similar to whole wheat bread, but with a fraction of the carbs! They are perfect for sandwiches, burgers, or simply to enjoy with butter.
Prep Time: 5 min | Cook Time: 25 min | Total Time: 30 min | Servings: 4 buns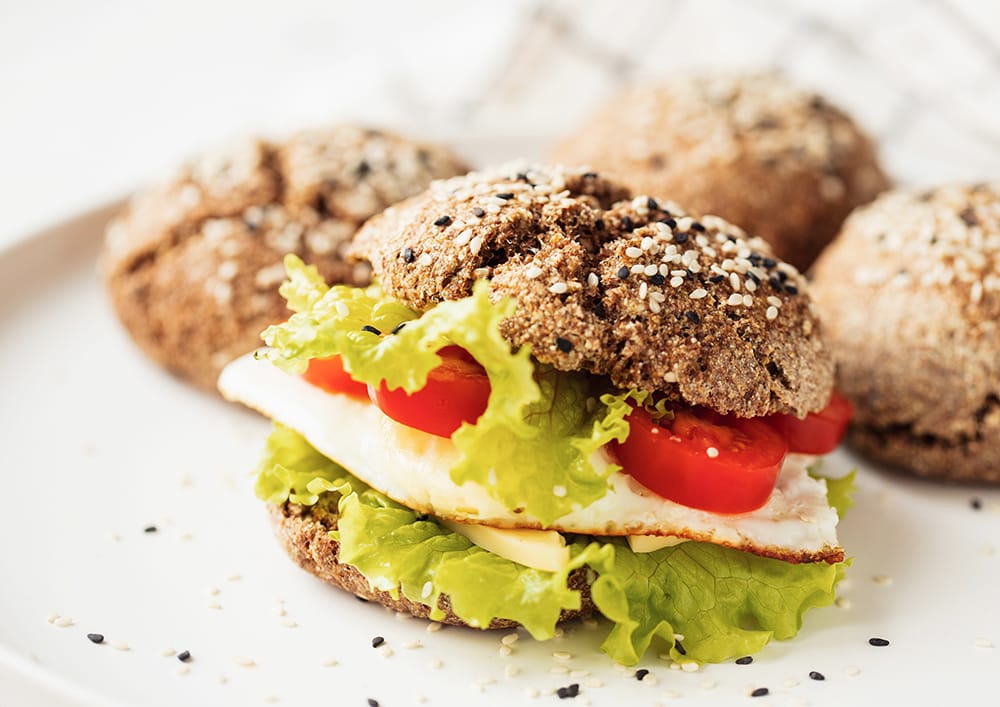 INGREDIENTS:
Dry Ingredients:
Wet Ingredients: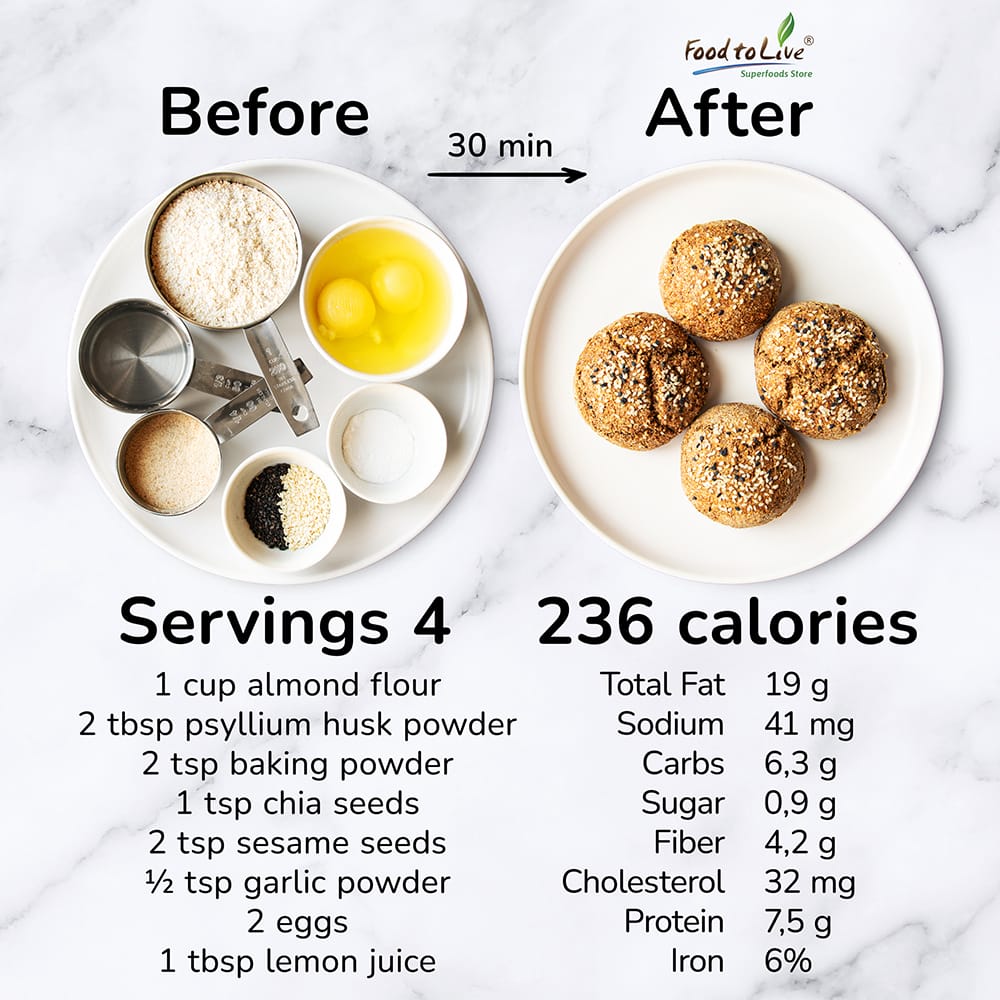 INSTRUCTIONS:
Preheat the oven to 350F/180C.
In a bowl, mix the dry ingredients with a whisk. In a separate bowl, mix the wet ingredients, except water. Pour the wet ingredients into the dry ingredients and mix with a silicone spatula.
Slowly pour in the boiling water and continue mixing until well combined.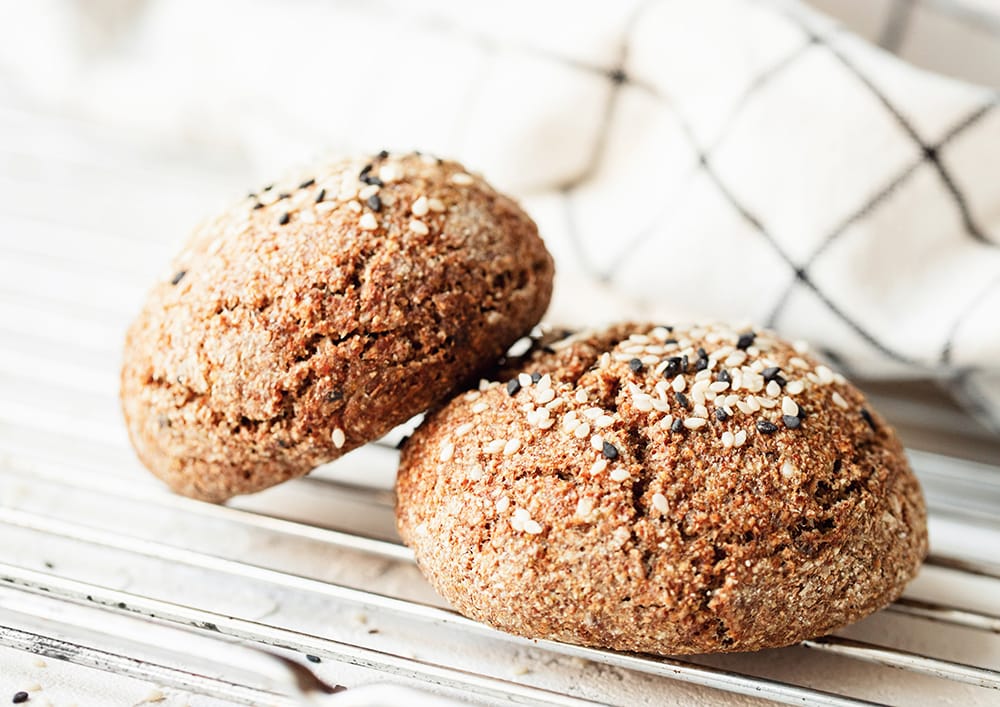 Separate the dough into 4 equal portions and form buns (the batter is pretty sticky). You can spray some olive oil on your hands to make the dough not stick to you.
Place the buns over parchment paper on a baking tray. Brush the tops of the buns with egg wash. Sprinkle with sesame seeds and bake for 25 min. Allow to cool before slicing.