October 15, 2018 · Written by Foodtolive Team
Asian-Inspired Roasted Broccoli
Elevate your broccoli game from steamed to spectacular with this simple Asian-Inspired Oven-Roasted Broccoli recipe. Roasting brings out the natural sweetness of broccoli, enhanced by the delightful fusion of soy sauce and sesame seeds, offering a rich, nutty, and slightly salty flavor profile.
Prep Time 15 minutes | Cook Time 15 minutes | Total Time 30 minutes | 4 Servings
INGREDIENTS:
1 lb fresh broccoli florets
2 tbsp olive oil
2 tbsp soy sauce
2 cloves of garlic
1 tbsp sesame seeds, toasted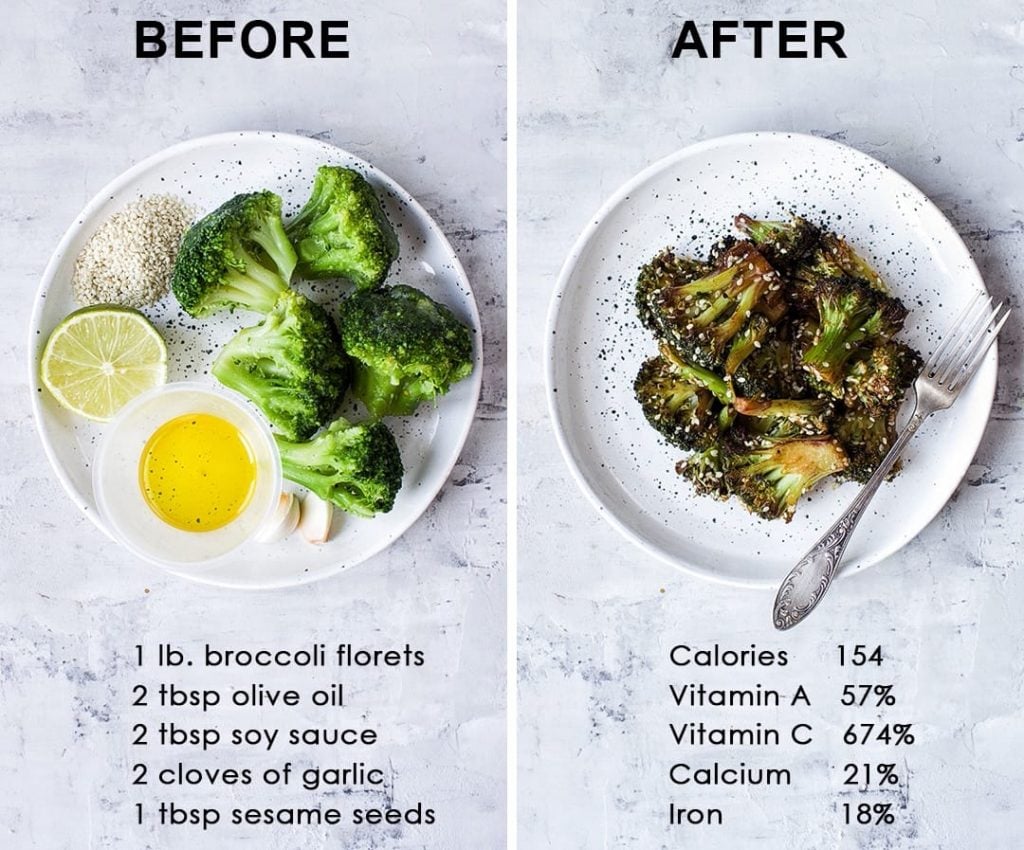 INSTRUCTIONS:
Preheat your oven to 425°F (220°C).
In a bowl, mix the broccoli with olive oil, soy sauce, and minced garlic.
Spread the broccoli on a baking sheet.
Roast it in the oven for about 20-25 min, stirring occasionally.
While it's roasting, toast the sesame seeds in a pan until golden.
When the broccoli is done, sprinkle sesame seeds on top. Serve and enjoy!
This recipe slightly adapted from Kalyn's Kitchen
Video Recipe