June 10, 2018 · Written by Foodtolive Team
Broccoli and Mushroom Stir-Fry
Prep Time 10 minutes | Cook Time 20 minutes | Total Time 30 minutes | 4 Servings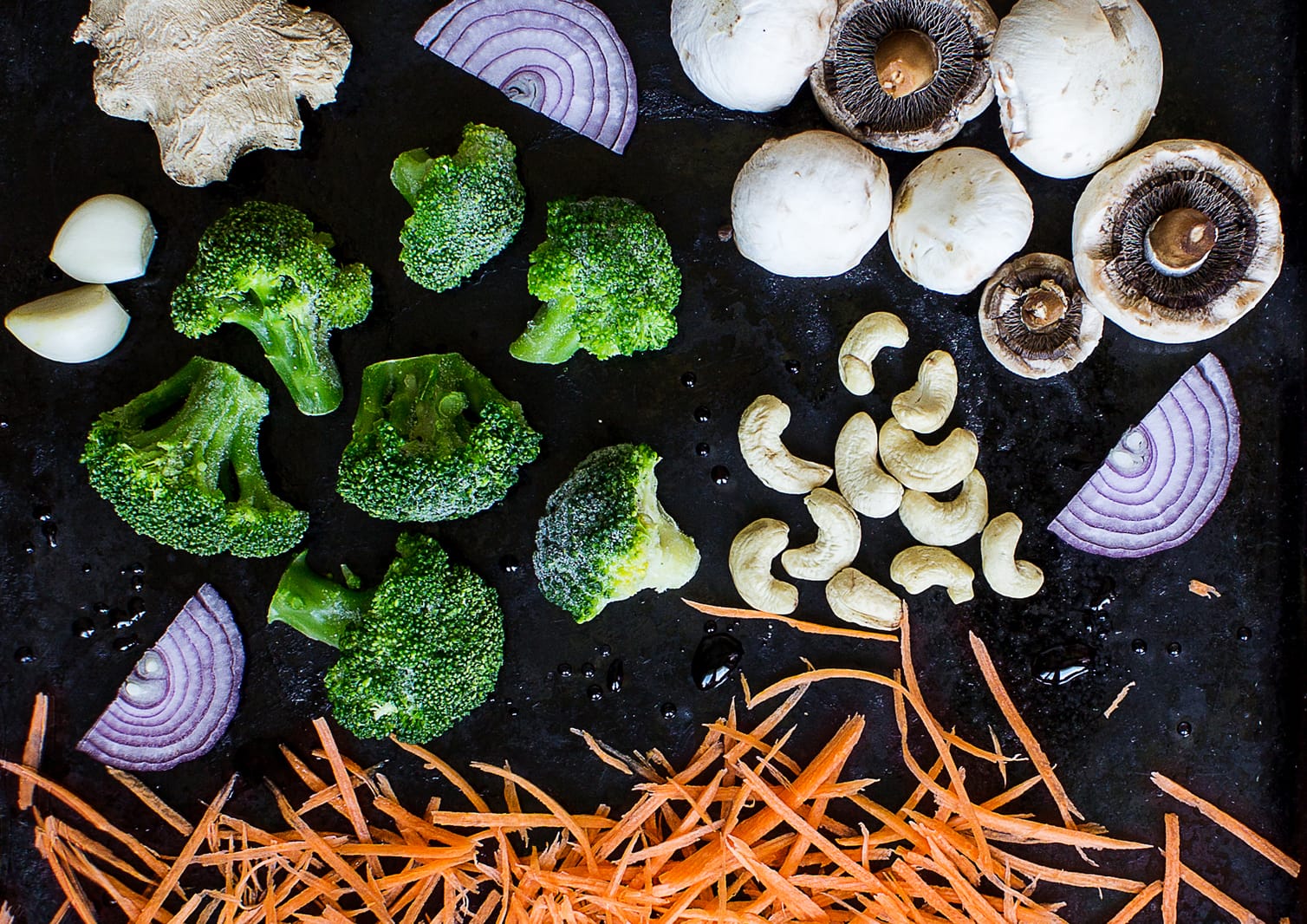 INGREDIENTS:
2 cups broccoli, cut into florets
1 red onion, chopped
3 cloves garlic, minced
2 cups mushrooms, sliced
1 tsp smoked paprika
3 tsp fresh ginger, grated
1/2 cup carrot, shredded
1/4 cup cashews, chopped
1/3 cup olive oil
2 tbsp soy sauce
1 tbsp sesame seeds, toasted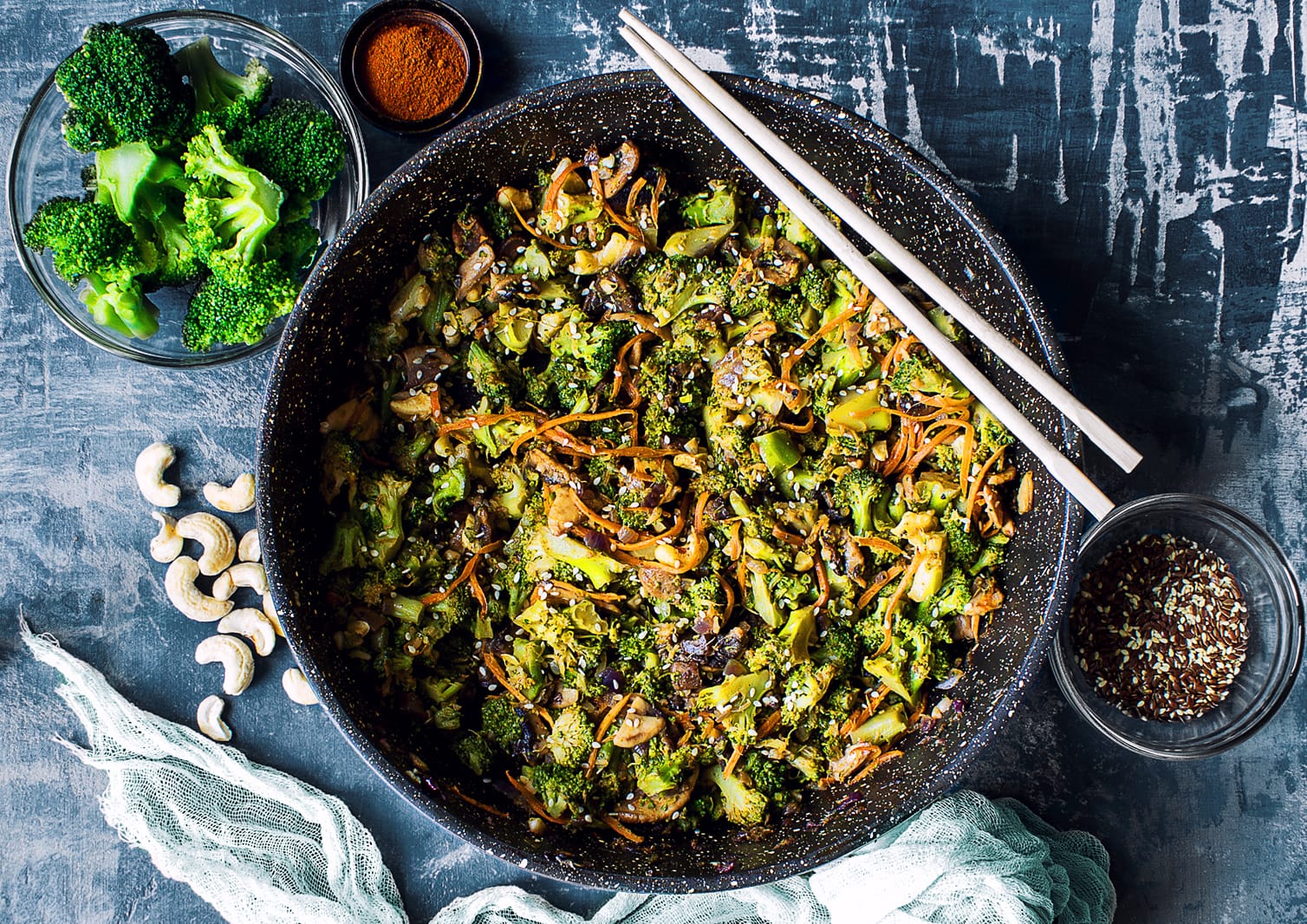 INSTRUCTIONS:
Heat 1/4 cup of olive oil in a large skillet or wok over medium-high heat. Add the chopped red onion and minced garlic. Sauté for 2-3 min until they become fragrant and slightly translucent.
Add the broccoli florets and sliced mushrooms to the skillet. Stir-fry for about 5 min until the vegetables begin to soften and turn vibrant in color.
Sprinkle the smoked paprika over the vegetables. Add the freshly grated ginger. Continue to stir-fry for an additional 2-3 min.
Toss in the shredded carrots and chopped cashews. Stir everything together and cook for another 2 min until the carrots slightly soften.
Drizzle 2 tbsp of soy sauce over the stir-fry. Sprinkle with toasted sesame seeds.
Give everything a final good toss in the skillet, ensuring that the ingredients are well combined and evenly coated with the sauce.
Once all the vegetables are tender but still crisp, remove the stir-fry from heat and enjoy!
This recipe is slightly adapted from Skinny Ms
Video Recipe