June 10, 2018 · Written by Foodtolive Team
Broccoli and Mushroom Stir-Fry
Prep Time 10 minutes | Cook Time 20 minutes | Total Time 30 minutes | 4 Servings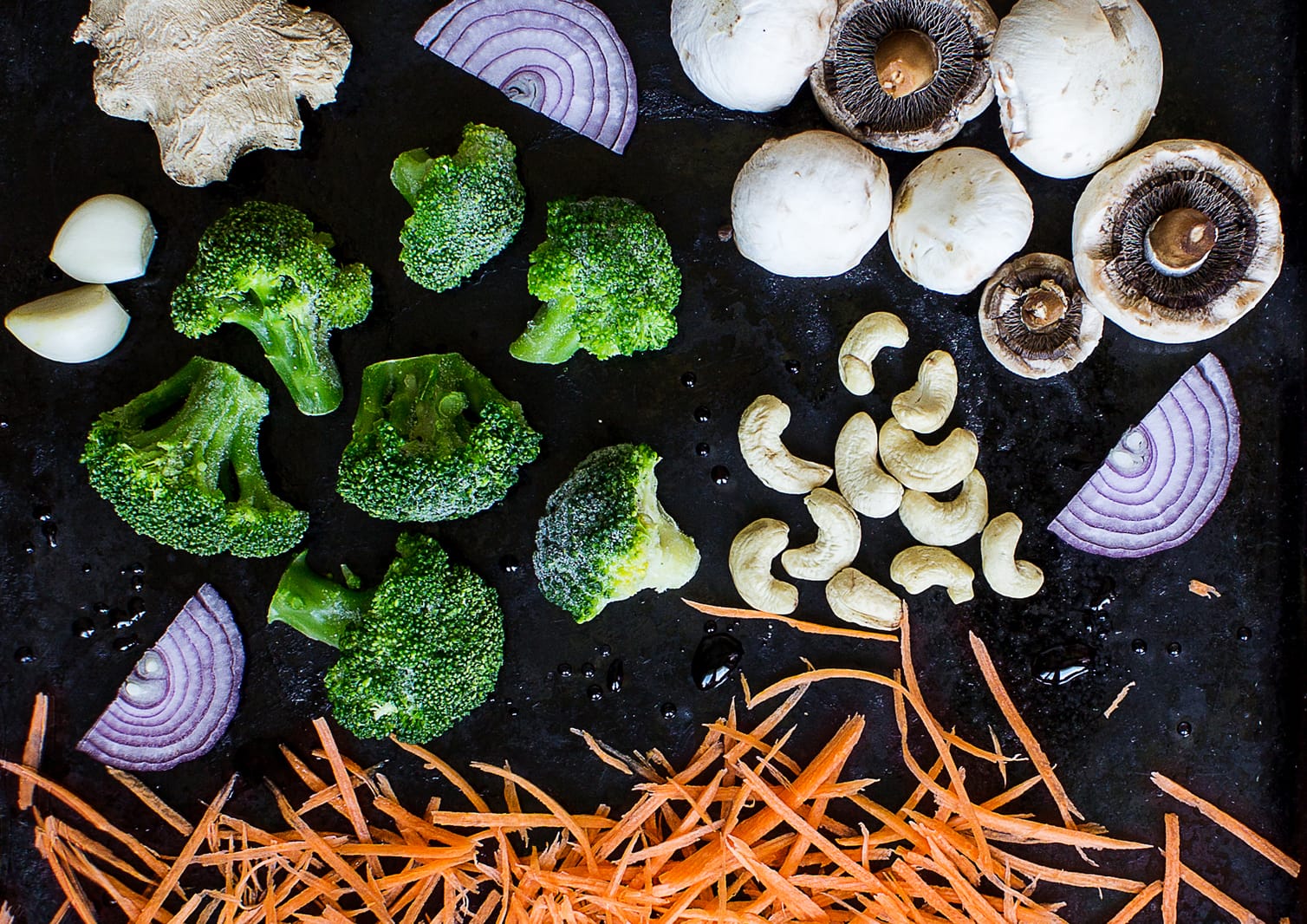 INGREDIENTS:
2 cups broccoli, cut into small florets
1 red onion, chopped small
3 cloves garlic, minced
2 cups mushrooms, sliced
1 teaspoon smoked paprika (optional)
3 teaspoons fresh ginger, grated
1/2 cup carrot, shredded
1/4 cup cashews
1/3 cup olive oil
2 tablespoons low-sodium soy sauce
1 tablespoon sesame seeds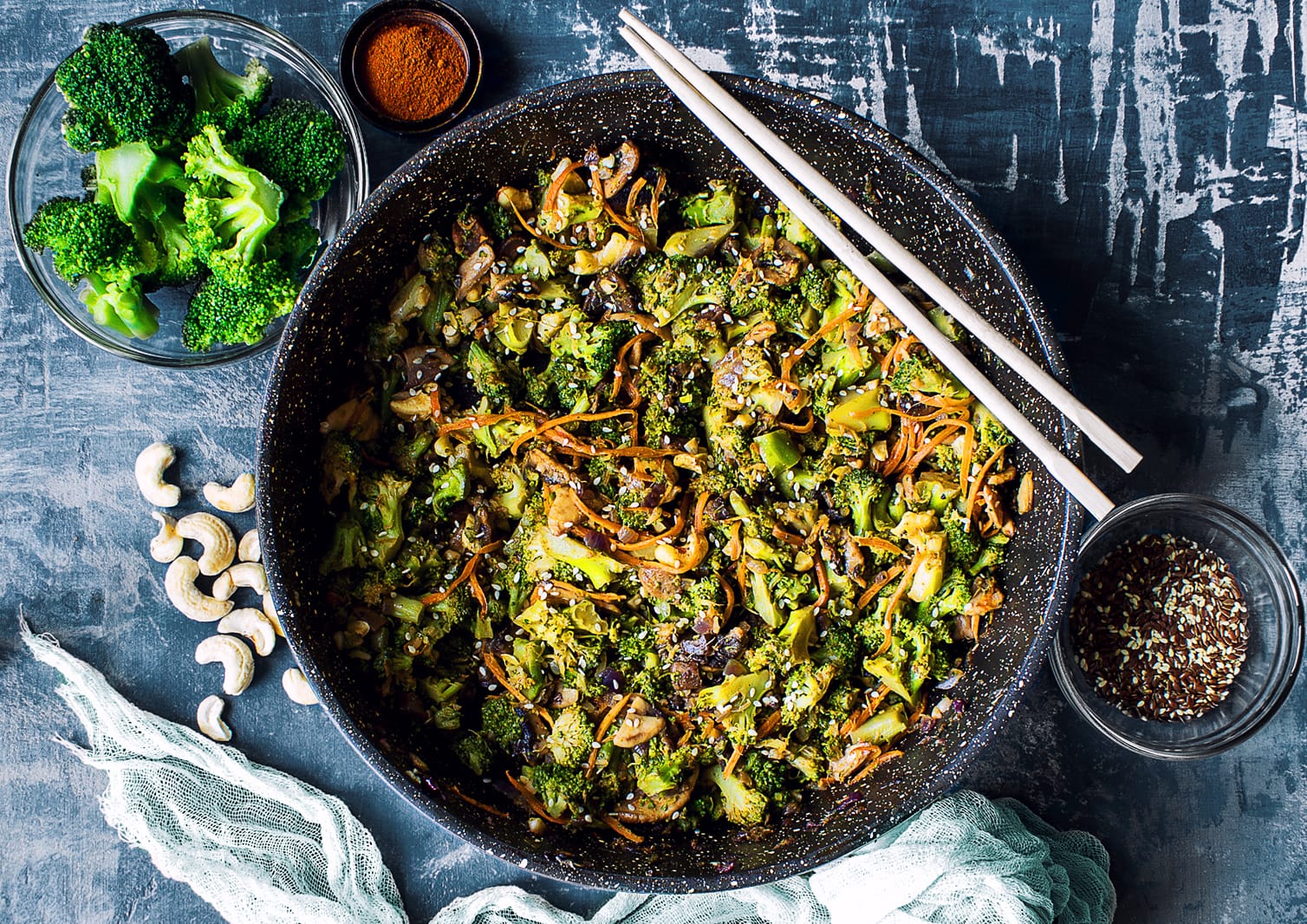 INSTRUCTIONS:
In a large skillet on high heat, add the olive oil, broccoli, onion, garlic, mushrooms, red pepper, and ginger.
Cook, stirring often until broccoli is soft and onions are translucent.
Stir in the carrot, cashews and soy sauce. Stir well and simmer for about 2 minutes.
Sprinkle with sesame seeds. Serve alone or on top of quinoa or brown rice.