April 12, 2019 · Written by Foodtolive Team
Quick-Fry Veggie Rice
Looking for a fast, tasty, and healthy dinner option? Try our Quick Vegetable Fried Brown Rice! It's loaded with colorful veggies and whole grains for a delicious and easy meal.
Prep Time: 15 mins | Cook Time: 15 mins | Total Time: 30 mins | Servings: 6 servings
INGREDIENTS:
1 tbsp olive oil
1 small onion, chopped
1 chili pepper
1 yellow bell pepper, diced
1 carrot, shredded
2 cloves garlic, minced
1 cup green beans (fresh or frozen)
3 cups cooked and cooled brown basmati rice
3 tsp light soy sauce
1 tsp red pepper flakes, plus more for sprinkling (optional)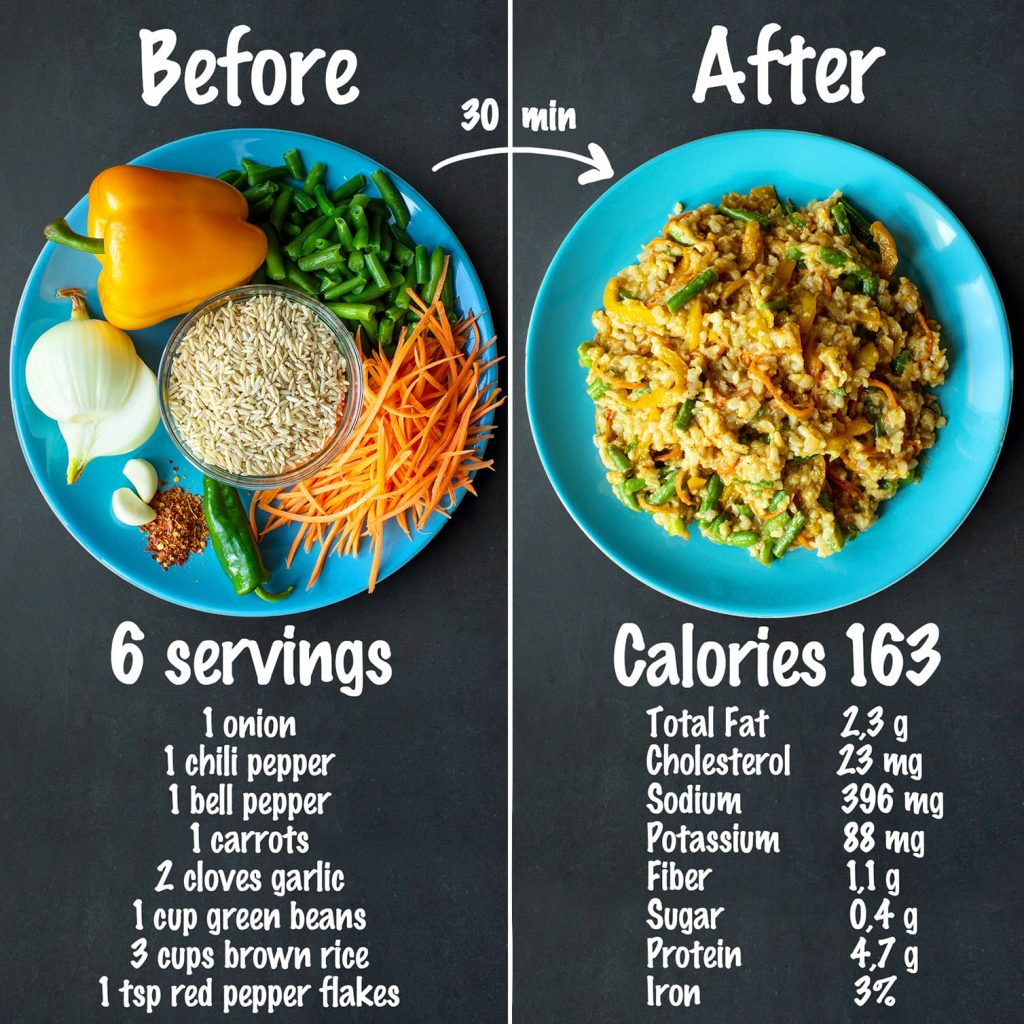 INSTRUCTIONS:
Heat some olive oil in a large skillet or wok over medium-high heat. Add minced garlic, chopped onion and shredded carrot, and let them cook for about 3 min.
Now, toss in diced bell peppers and green beans. Stir frequently for approximately 5-7 min.
Add cooked rice, soy sauce, and a pinch of red pepper flakes to the skillet. Blend all together and cook for an additional 3-4 min until everything is heated through.
If you like a bit more heat, sprinkle some extra red pepper flakes on top.
Enjoy your delightful Vegetable Fried Brown Rice!
This recipe adapted from We are not Martha
Video Recipe