November 13, 2021 · Written by Foodtolive Team
Brown Rice Pumpkin Pilaf
This Brown Rice Pilaf with pumpkin is so nutritious, comforting, and satisfying. Quick and easy recipe that's packed with fall flavors.
Prep Time: 5 min | Cook Time: 25 min | Total Time: 30 min | Servings: 2
Calories: 108 | Total Fat: 6,5 g | Fiber: 2 g | Sugar: 1 g | Protein: 3 g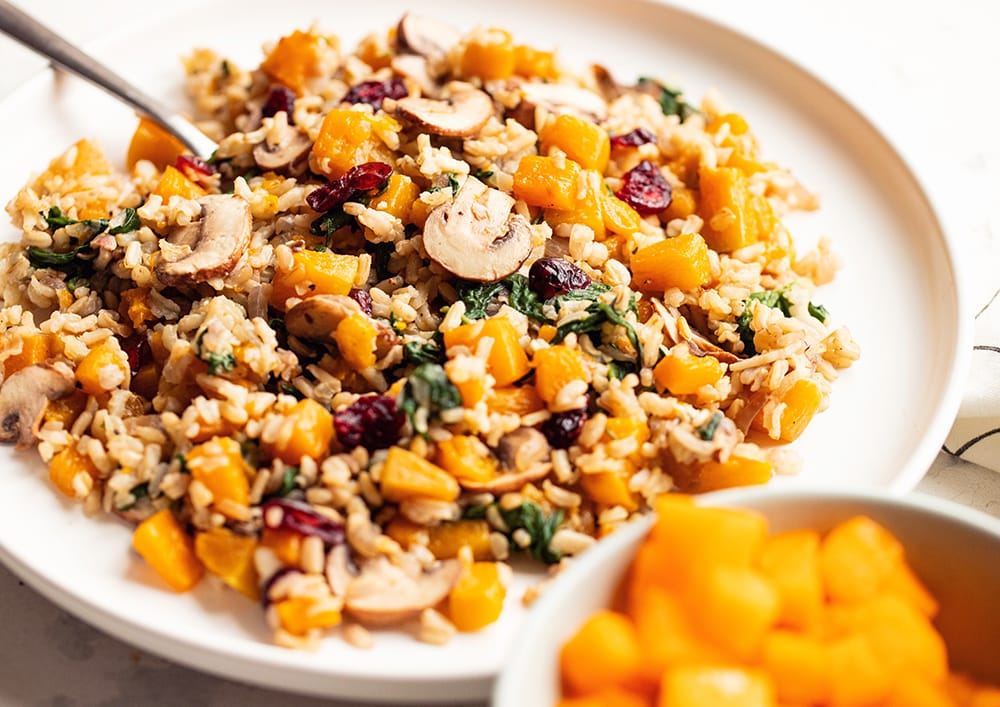 INGREDIENTS:
1 cup vegetable broth or water
1/3 tsp salt
½ cup pumpkin, cut into small cubes
1 small red onion, diced
1 clove garlic, minced
3–4 mushrooms of choice
1 tbsp unsalted butter
a handful of organic baby spinach stems removed
freshly ground black pepper to taste
1 tbsp dried cranberries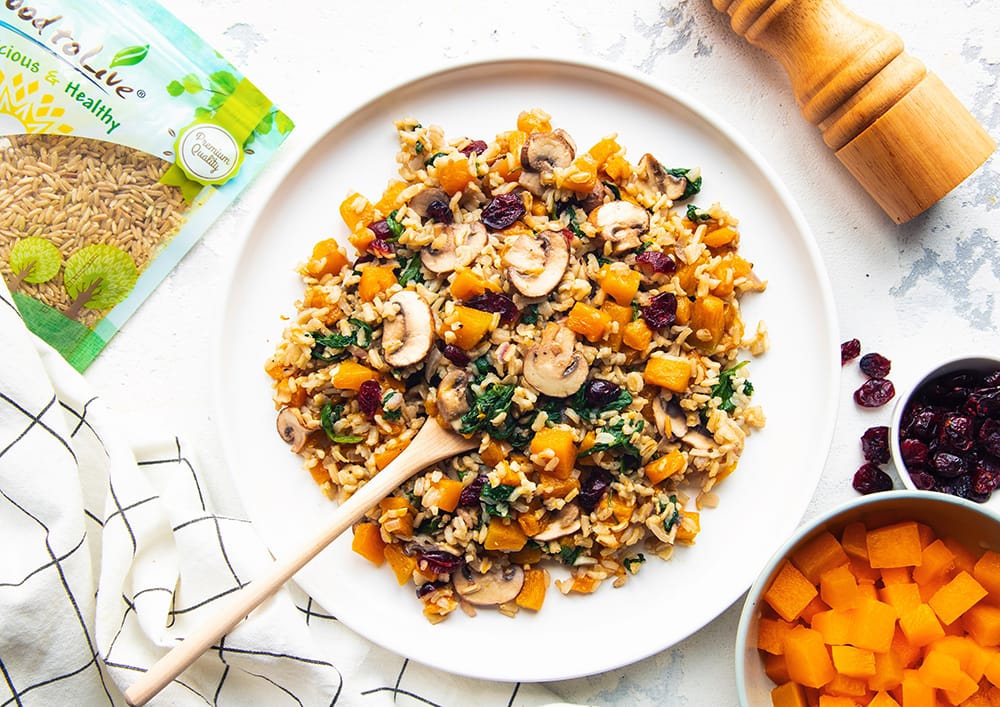 INSTRUCTIONS:
Begin by cooking the rice in the broth or water in a small saucepan. Bring it to a boil, then immediately reduce the heat to a simmer and simmer for 15 min. Once the 15 min is up, lift the lid and add the spinach to wilt. Cover for 5 min and fluff with a fork.
Meanwhile, as the rice is cooking, add the butter to an already hot pan. Add the pumpkin, red onion, garlic, and mushrooms. Cook for 5 min stirring very little so the veggies can caramelize.
Add the rice to the veggies and season with black pepper. Top with the dried cranberries and enjoy!