April 12, 2021 · Written by Foodtolive Team
Nutritious Red Rice Bowl with Spinach and Cherries
Savor a wholesome meal with this Red Rice Bowl, enriched with spinach and sweet dried cherries.
Prep Time: 5 min | Cook Time: 55 min | Total Time: 1 hour | Servings: 4
INGREDIENTS:
1 cup red rice
1/2 cup dried sour cherries
1 10-ounce package baby spinach
1/2 red onion, sliced
1 tsp fresh ginger, grated
Juice of 1 orange
2 tbsp extra-virgin olive oil
Freshly ground black pepper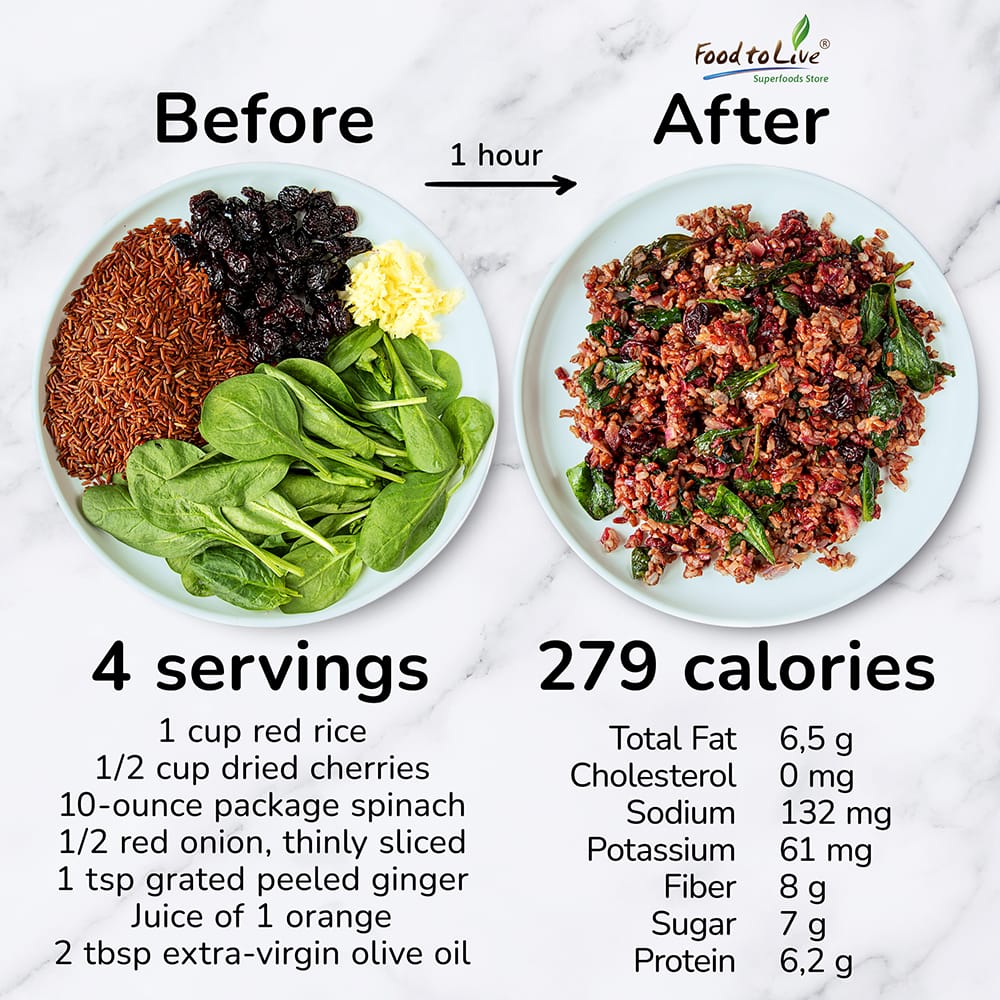 INSTRUCTIONS:
In a saucepan, combine red rice, 2 cups of water, and 1/2 tsp salt. Bring to a simmer, then lower the heat and cook for around 45 min until the rice is tender.
While the rice is cooking, heat olive oil in a large skillet over medium-high heat. Add onions, salt, and pepper. Cook until the onions are soft. Stir in ginger and dried cherries and cook until the onions turn golden brown.
Once the rice is ready, add it to the onion mixture. Toss in baby spinach and orange juice, stirring until the spinach wilts.
Season with salt and pepper, and your dish is ready to enjoy!
This recipe adapted from Food Network
Video Recipe