March 29, 2019 · Written by Foodtolive Team
Golden Spiced Turmeric Noodle Soup
Enjoy a bowl of comforting Turmeric Noodle Soup with a hint of spiciness. It's warm, flavorful, and perfect for a cozy meal.
Prep Time: 10 minutes | Cook Time: 15 minutes | Total Time: 25 minutes | Servings: 2 large bowls
INGREDIENTS:
4 cups vegetable broth
2 oz noodles
3 cloves garlic, minced
1/2 tbsp fresh ginger, grated
2 tsp turmeric powder
1 cup frozen peas
1 cup broccoli
1 cup fresh baby spinach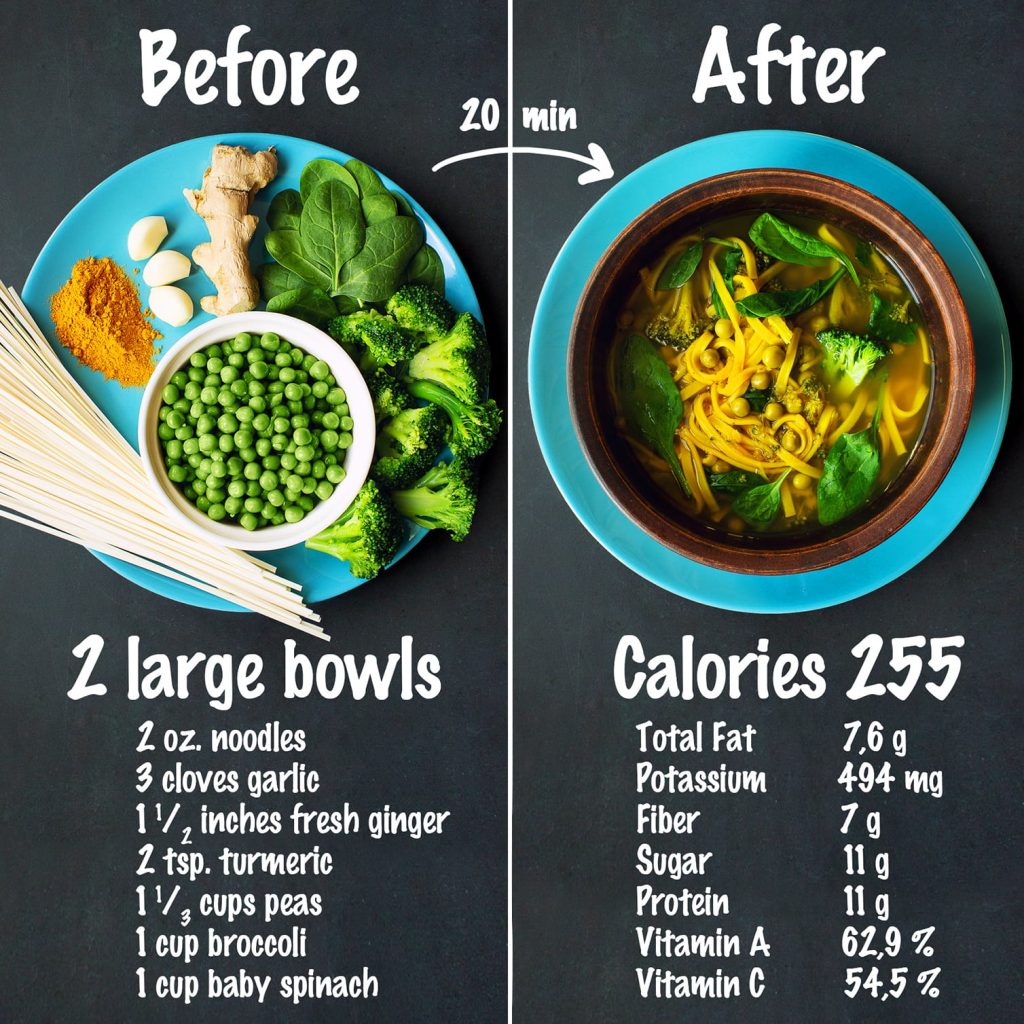 INSTRUCTIONS:
In a big pot, bring vegetable broth to a boil over high heat.
While it's heating, mince garlic and grate ginger.
Once the broth is boiling, add garlic, ginger, turmeric, peas, broccoli, and noodles. Season with salt and pepper.
Let it gently boil again, then lower the heat and simmer for about 10 min.
Stir in the spinach during the last minute of cooking. Enjoy!
This recipe slightly adapted from The Garden Grazer
Video Recipe