June 27, 2022 · Written by Foodtolive Team
Creamy Yellow Lentil Curry
This hearty yellow lentil curry, simmered in a creamy coconut sauce with fresh spices, garlic, and ginger, is a must-try!
Prep Time: 5 min | Cook Time: 15 min | Total Time: 20 min | Servings: 4
Calories: 235 | Total Fat: 5.9g | Fiber: 13.6g | Sugar: 3.1g | Protein: 12.6g
INGREDIENTS: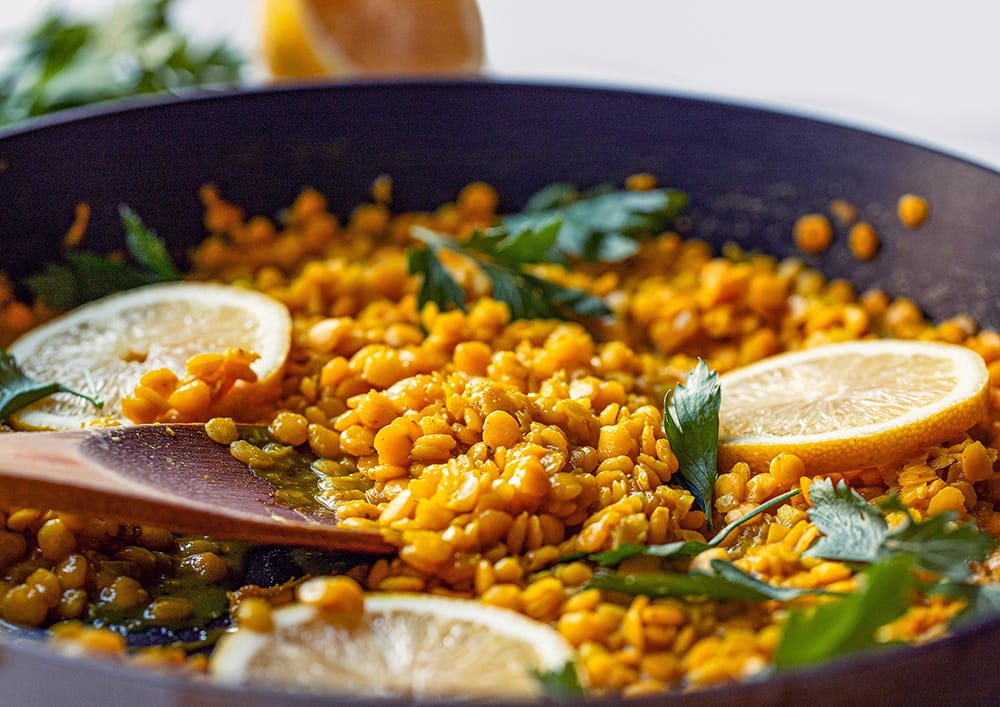 INSTRUCTIONS:
Boil water in a saucepan.
Add lentils and bring them back to a boil. Then, simmer uncovered for 4-5 min. Drain and set aside; be careful not to overcook.
Heat a skillet over medium heat. Add coconut oil, onion, garlic, and ginger. Sauté for 2-3 min, stirring often.
Add salt, curry powder, turmeric, cumin, and optional cayenne. Cook for another minute over low heat.
Pour in coconut milk and coconut sugar, stirring to combine.
Add the cooked lentils to the coconut sauce and cook over low heat for 3-4 min.
Turn off the heat, add lemon juice, and stir. Serve and enjoy!
This recipe adapted from Minimalist Baker
Video Recipe