January 11, 2021 · Written by Foodtolive Team
Dark Red Kidney Beans Indian Curry
This hearty comforting vegan kidney beans curry is mildly spiced, fragrant, and made from mostly simple, basic ingredients. It is easy to make, perfect for weeknight dinners.
Prep Time: 5 min (+8 hours for soaking) | Cook Time: 35 min | Total Time: 40 min | Servings: 4
INGREDIENTS: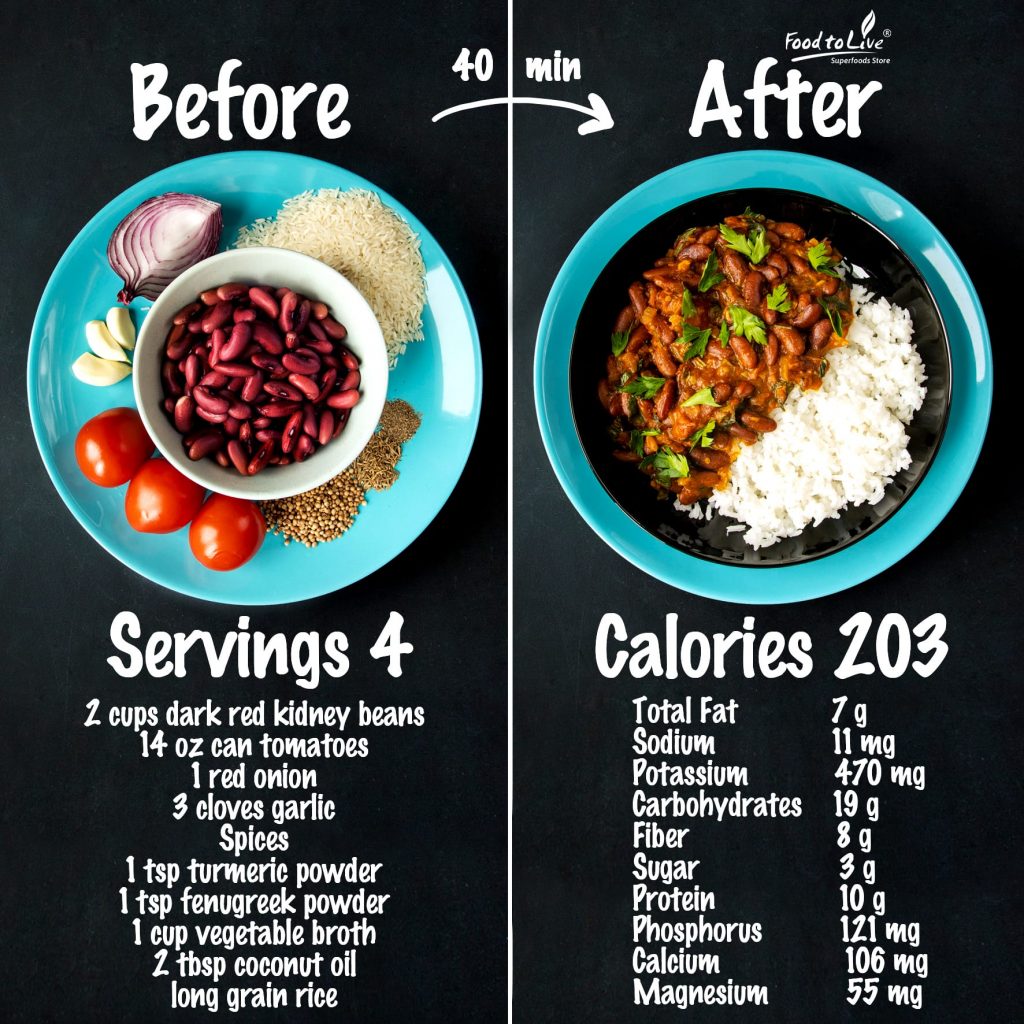 INSTRUCTIONS:
In a pan, melt coconut oil over low heat.
Add cumin seeds and bay leaves, cook for about 1 minute, ensuring they don't burn.
Add chopped onions and cook for 3 min until softened and slightly golden.
Stir in minced garlic and cook for an additional 2 min.
Once onions are caramelized, add tomatoes, turmeric, fenugreek, coriander, black pepper, and salt. Mix well and cook for 10 minutes.
Add cooked kidney beans and vegetable broth. Cover and simmer for 15 min.
Remove the lid, stir in chopped cilantro or parsley.
Serve with rice. Enjoy!
This recipe adapted from The Curious Chickpea
Video Recipe