October 04, 2018 · Written by Foodtolive Team
Vegan Chili Sin Carne
This nutritious meal not only delights your taste buds but also provides essential nutrients like vitamin B6, vitamin C, and flavonoids. With its velvety texture and natural flavors, it's a satisfying complete meal.
Prep Time 10 minutes | Cook Time 50 minutes | Total Time 1 hour | 4 Servings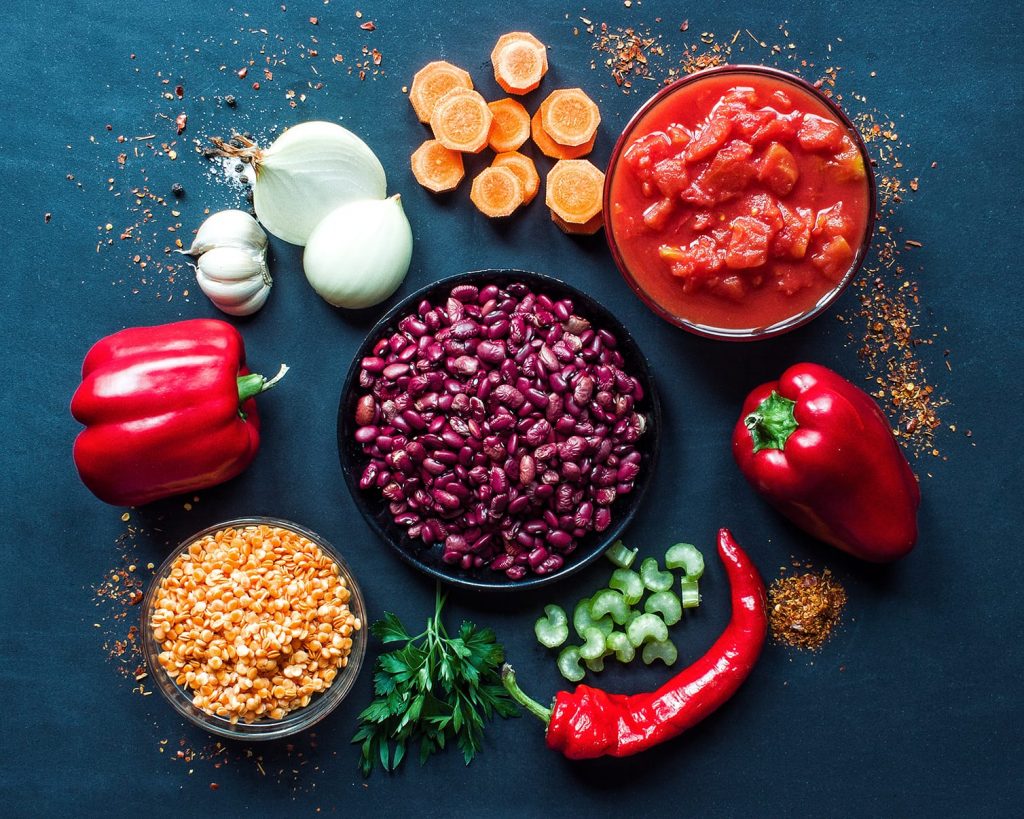 INGREDIENTS:
1 cup red kidney beans
1/2 cup red lentils
1 can tinned chopped tomatoes
2 cloves of garlic, minced
1 onion, sliced
2 celery stalks, finely chopped
1 carrot, peeled and finely chopped
1 red pepper, chopped
2 1/2 cups vegetable stock
2 tbsp olive oil
1 small chili pepper
1/2 tsp dried chili flakes
1 tsp ground cumin
TO SERVE: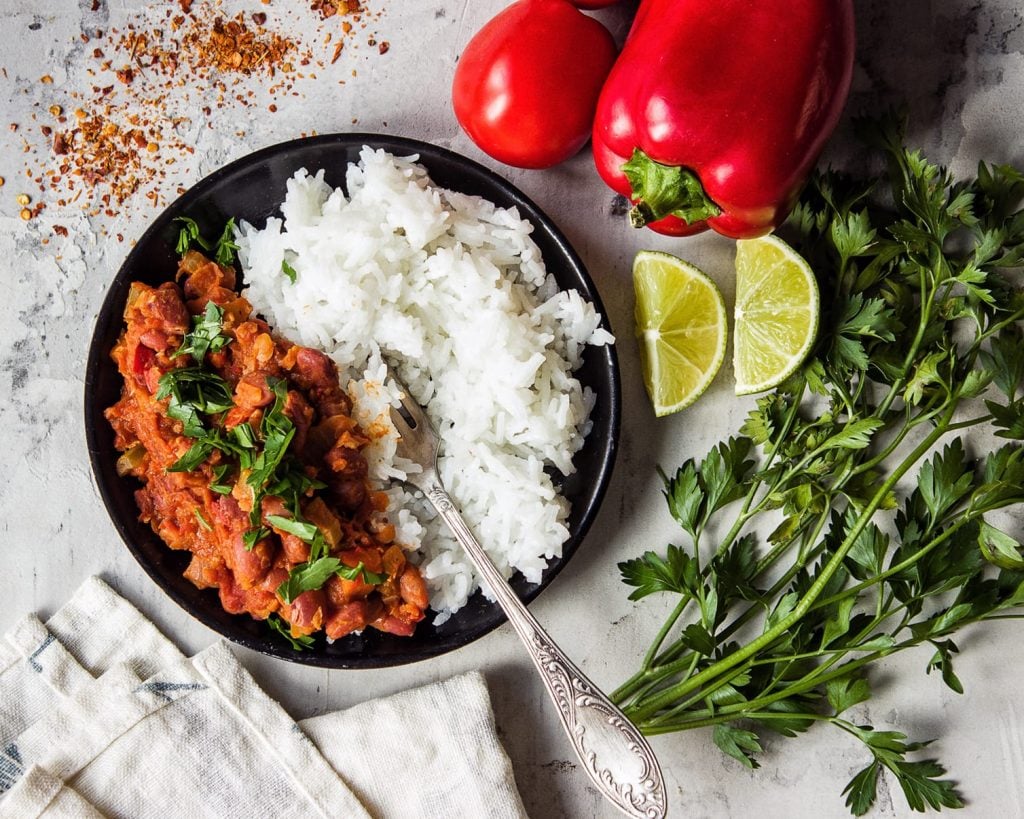 INSTRUCTIONS:
Begin by heating olive oil in a large saucepan.
Sauté garlic, onion, celery, carrot, and pepper over medium heat until they turn soft.
Stir in cumin, chili flakes, salt, and pepper for added flavor.
Pour in the chopped tomatoes, kidney beans, lentils, and vegetable stock. Feel free to add extra seasonings if you like.
Let it simmer gently for 40-50 min.
When ready, serve your delicious dish with a side of steamed basmati rice, garnish with fresh parsley, and add a touch of lime juice for that extra zing. Enjoy!
This recipe slightly adapted from Wallflowerkitchen
Video Recipe