October 04, 2018 · Written by Foodtolive Team
Vegan Chili Sin Carne
Giving yourself a healthy treat? Then try this vegan chili sin carne. It's a meatless vegan version of chili con carne that comes with plant-based protein-packed goodness that offers satiety, good flavors and nutrient boosting requirements.
Prep Time 10 minutes | Cook Time 50 minutes | Total Time 1 hour | 4 Servings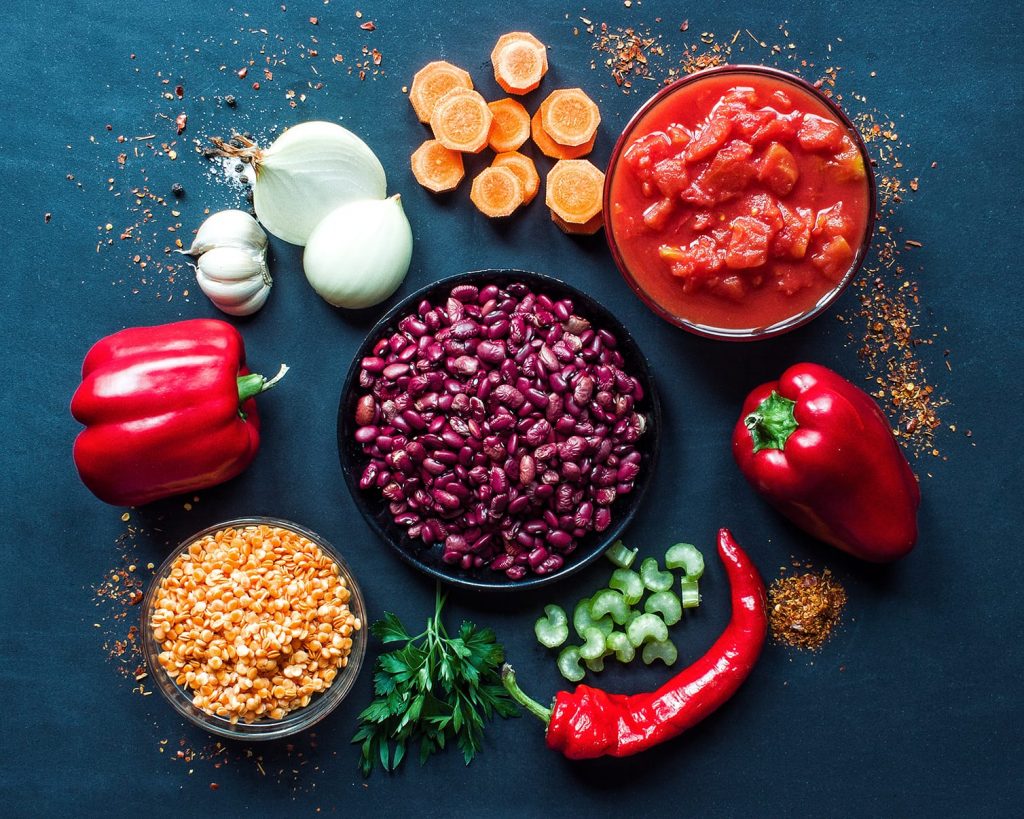 INGREDIENTS:
2 tbsp olive oil
2 cloves of garlic minced
1 large onion thinly sliced
2 celery stalks finely chopped
1 medium carrot peeled and finely chopped
1 red pepper roughly chopped
1 small chili pepper
1 tsp ground cumin
1/2 tsp dried chili flakes
400 g tinned chopped tomatoes
200 g of red kidney beans drained and rinsed
100 g dried red lentils
600 ml vegetable stock
TO SERVE: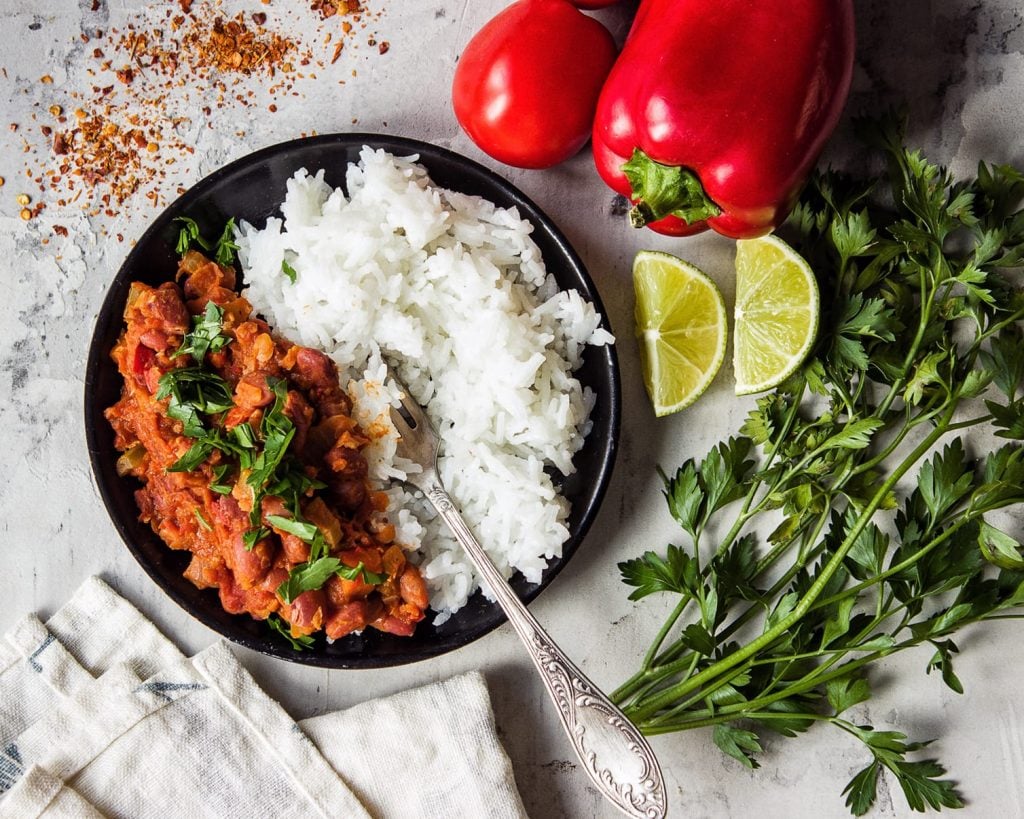 INSTRUCTIONS:
Heat the olive oil in a large saucepan.
Sauté the garlic, onion, celery, carrot, and pepper for a few minutes, on a medium heat, until softened.
Add the cumin, chili flakes, salt and pepper, and stir.
Pour in the chopped tomatoes, kidney beans, lentils, and vegetable stock. Add in the extra flavorings, if using.
Simmer for 40-50 minutes.
Serve with some steamed basmati rice, fresh parsley and a squeeze of lime juice. Enjoy!
Freezes well. Keeps for up to 4 days refrigerated.