January 26, 2022 · Written by Foodtolive Team
White Bean and Kale Soup
Indulge in the comfort of this White Bean and Kale soup, brimming with veggies and plant-based protein. It's thick, hearty, and bursting with flavor! Whether you're a seasoned cook or just starting out, this easy soup recipe is perfect for everyone.
Prep Time: 10 min (+ 8 hours for soaking) | Cook Time: 50 min | Total Time: 1 hour | Servings: 4
Calories: 127 | Total Fat: 3.8g | Fiber: 6g | Sugar: 2.5g | Protein: 6g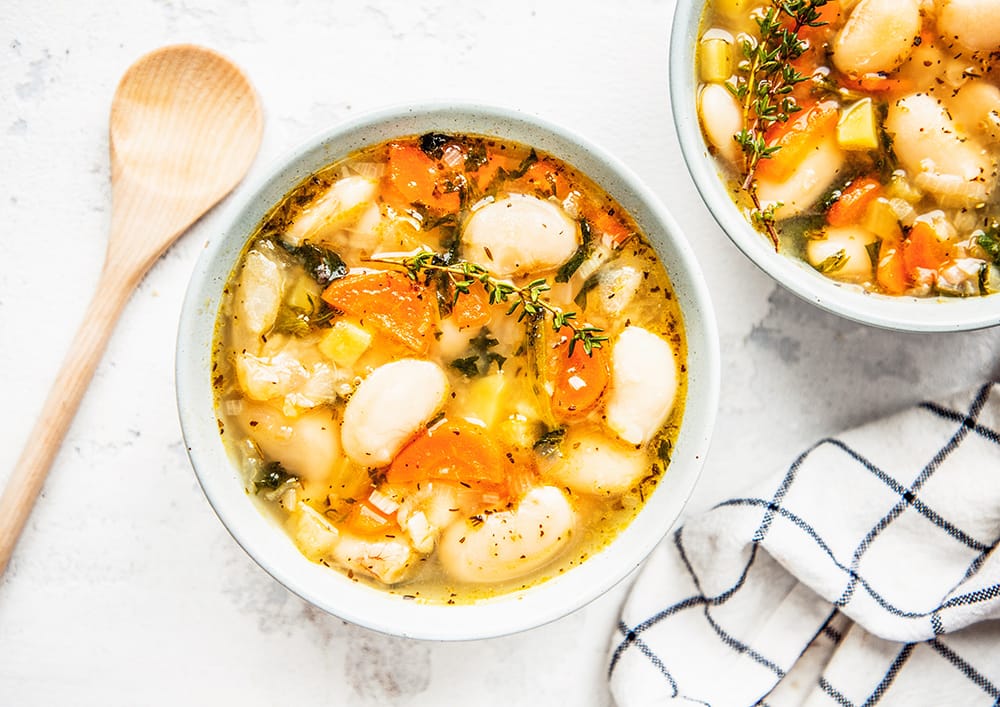 INGREDIENTS:
2 tbsp neutral cooking oil
½ large white onion, peeled and diced
1 large carrot, peeled and diced
2 stalks celery, chopped
4 cloves garlic, finely chopped
1 medium russet potato, peeled and 1/2-inch diced
2 cups large white kidney beans (or any white beans you prefer), soaked overnight, and rinsed
4 cups vegetable broth
½ tsp Italian seasoning
½ tsp coarse sea salt
½ tsp freshly ground black pepper
3 cups kale, fresh or frozen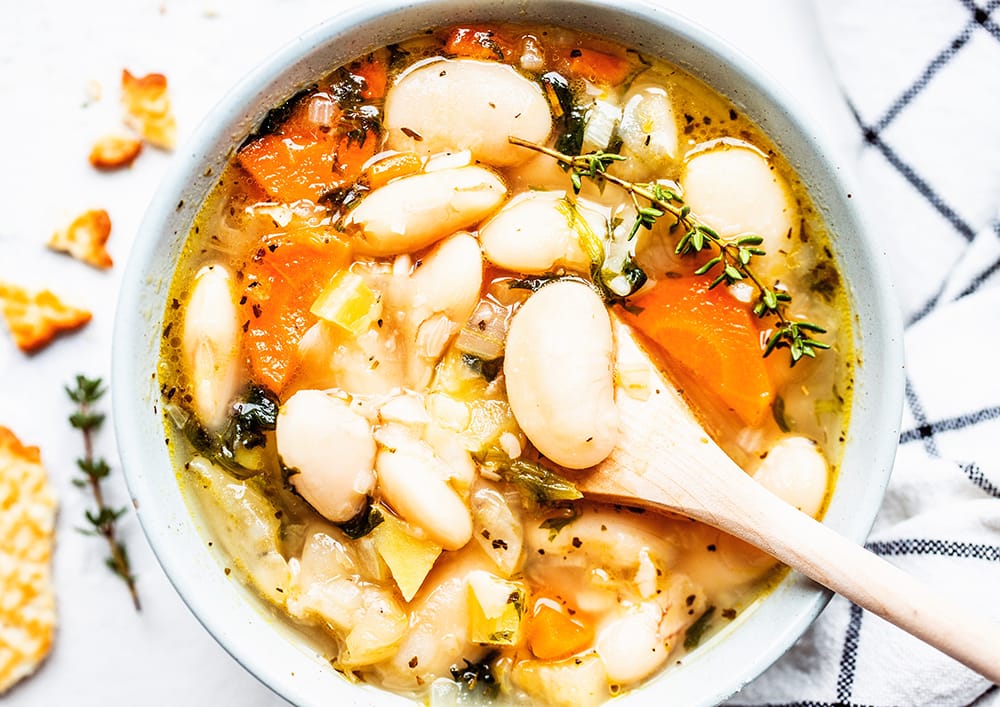 INSTRUCTIONS:
Rinse 2 cups of large white kidney beans, then soak them in water overnight.
In a 3-quart soup pot over medium-high heat, heat oil until it shimmers (about 2 minutes).
Add onions, carrots, celery, and garlic. Sauté for 5 minutes until they're slightly tender, stirring occasionally.
Stir in potatoes, the soaked and rinsed beans, salt, pepper, Italian seasoning, and vegetable stock.
Bring the soup to a boil, then reduce the heat and let it simmer for 40 minutes, stirring occasionally.
Add kale to the pot and continue simmering until the kale wilts.
Remove the pot from heat and serve your delicious bean soup immediately.
This recipe inspired by Little Broken
Video Recipe