January 26, 2022 · Written by Foodtolive Team
White Bean and Kale Soup
Cozy up to this White Bean and Kale soup filled with vegetables and plant-based protein. It's hearty, thick, and crazy flavorful! It's an easy soup recipe for any cooking skill level.
Prep Time: 10 min (+ 8 hours for soaking) | Cook Time: 50 min | Total Time: 1 hour | Servings: 4
Calories: 127 | Total Fat: 3.8g | Fiber: 6g | Sugar: 2.5g | Protein: 6g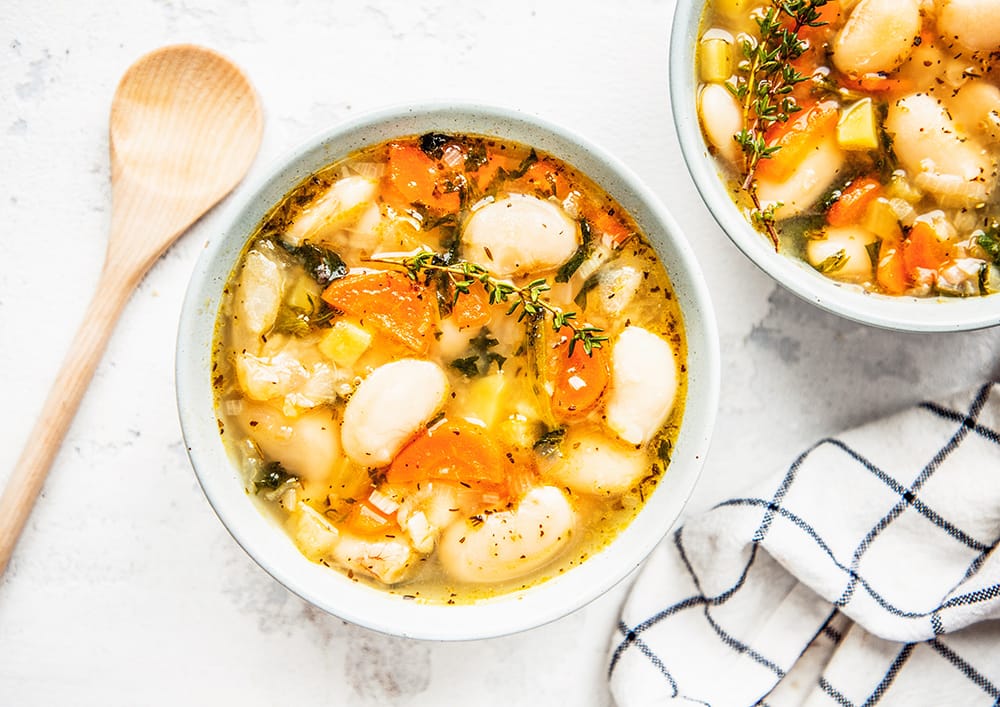 INGREDIENTS:
2 tbsp neutral cooking oil
½ large white onion, peeled and diced
1 large carrot, peeled and diced
2 stalks celery, chopped
4 cloves garlic, finely chopped
1 medium russet potato, peeled and 1/2-inch diced
2 cups large white kidney beans (or any white beans you prefer), soaked overnight, and rinsed
4 cups vegetable broth
½ tsp Italian seasoning
½ tsp coarse sea salt
½ tsp freshly ground black pepper
3 cups kale, fresh or frozen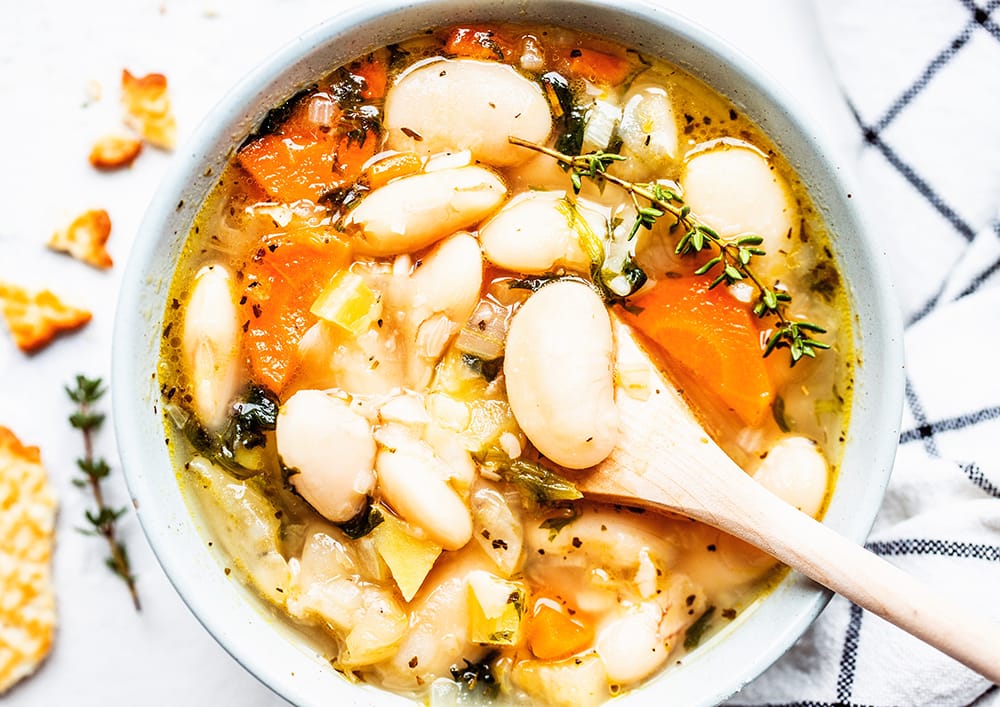 INSTRUCTIONS:
Rinse 2 cups of large white kidney beans. Cover with water and soak overnight.
In a 3 qt soup pot on medium-high heat, heat oil until it shimmers, about 2 minutes.
Add onions, carrots, celery, and garlic; sauté for 5 minutes until slightly tender, stirring as needed.
Stir in potato, soaked and rinsed beans, salt, pepper, Italian seasoning, and vegetable stock.
Bring the bean soup to a boil; then lower heat and simmer for 40 minutes, stirring as needed.
Add kale to the pot and continue simmering until kale is wilted.
Remove from heat and serve immediately.