September 04, 2018 · Written by Foodtolive Team
Cool Bean Salad
This colorful protein-packed cool bean salad makes a healthy side dish or a complete nutritious meal. It got rice to keep you energized, chewy beans and corn to soothe your taste buds, green onions, and bell peppers that give out the zesty aroma plus balsamic vinaigrette that binds all the flavors together.
Prep Time 20 minutes | Cook Time 5 minutes | Total Time 25 minutes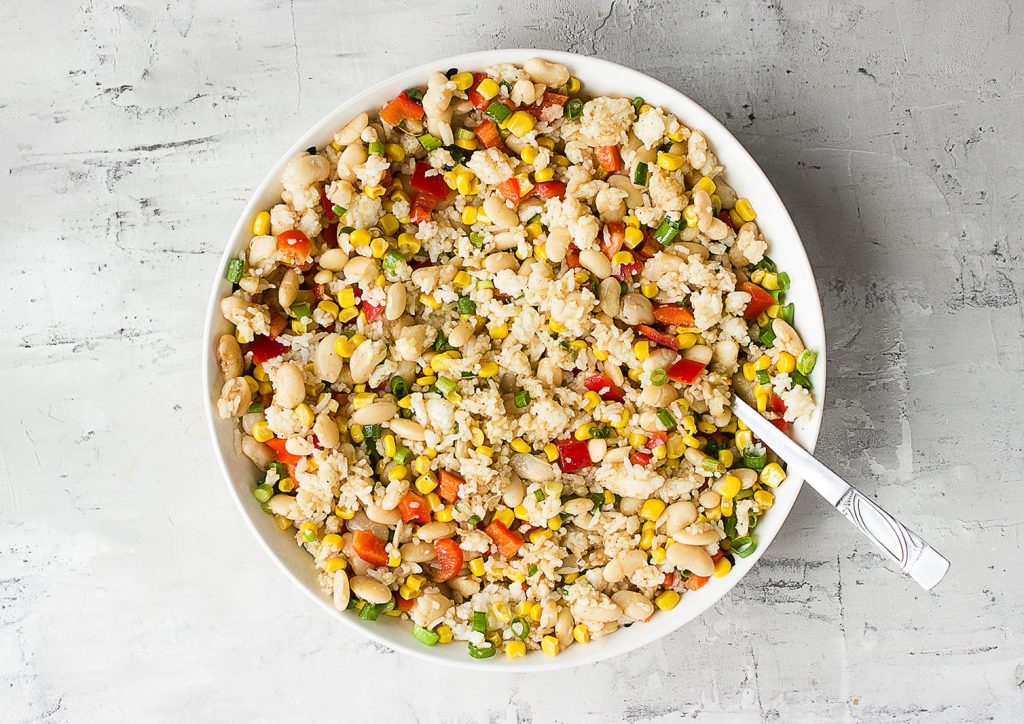 INGREDIENTS:
1/2 cup olive oil
1/4 cup balsamic vinegar
1 garlic clove, minced
1 tbsp sugar
1 tsp salt
1 tsp chili powder
1/4 tsp pepper
3 cups cooked basmati rice
1 can (16 ounces) white beans, rinsed and drained
1-1/2 cups frozen corn, thawed
4 green onions, sliced
1 small sweet red pepper, chopped
INSTRUCTIONS:
In a large bowl, whisk the first seven ingredients. Add the remaining ingredients; toss to coat. Chill until serving.