August 04, 2021 · Written by Foodtolive Team
Easy Spicy Black Bean Soup
A simple and healthy soup made with Organic Black Bean Soup Mix and everyday ingredients. It's so delicious and packed with flavor and all kinds of nutritional goodness!
Prep Time: 8 hours | Cook Time: 50 min | Total Time: 8 hours 50 min | Servings: 4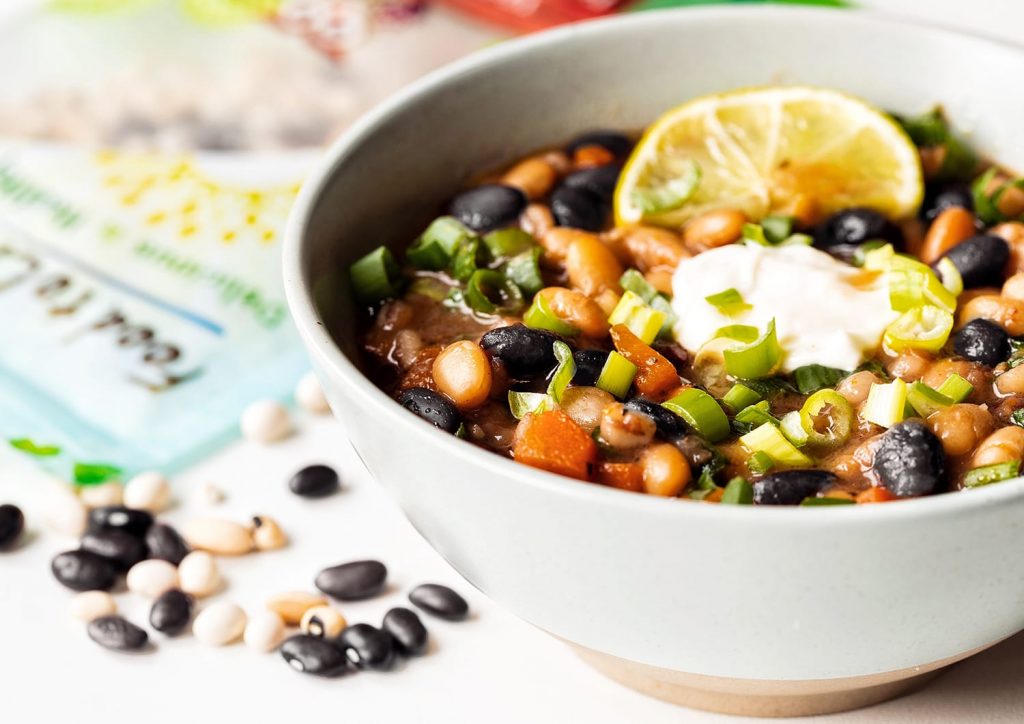 INGREDIENTS:
2 tsp neutral cooking oil
1 yellow onion, peeled and diced
1 carrot, chopped
4 cloves garlic, peeled and minced
4 cups vegetable broth
2 cups organic black bean soup mix, soaked overnight
1 tbsp chili powder
1 tbsp freshly ground cumin seeds
1 tsp dried oregano
1 tsp smoked paprika
1/2 tsp cayenne powder optional
Salt and pepper to taste
Green onions, sour cream, and lime wedges for serving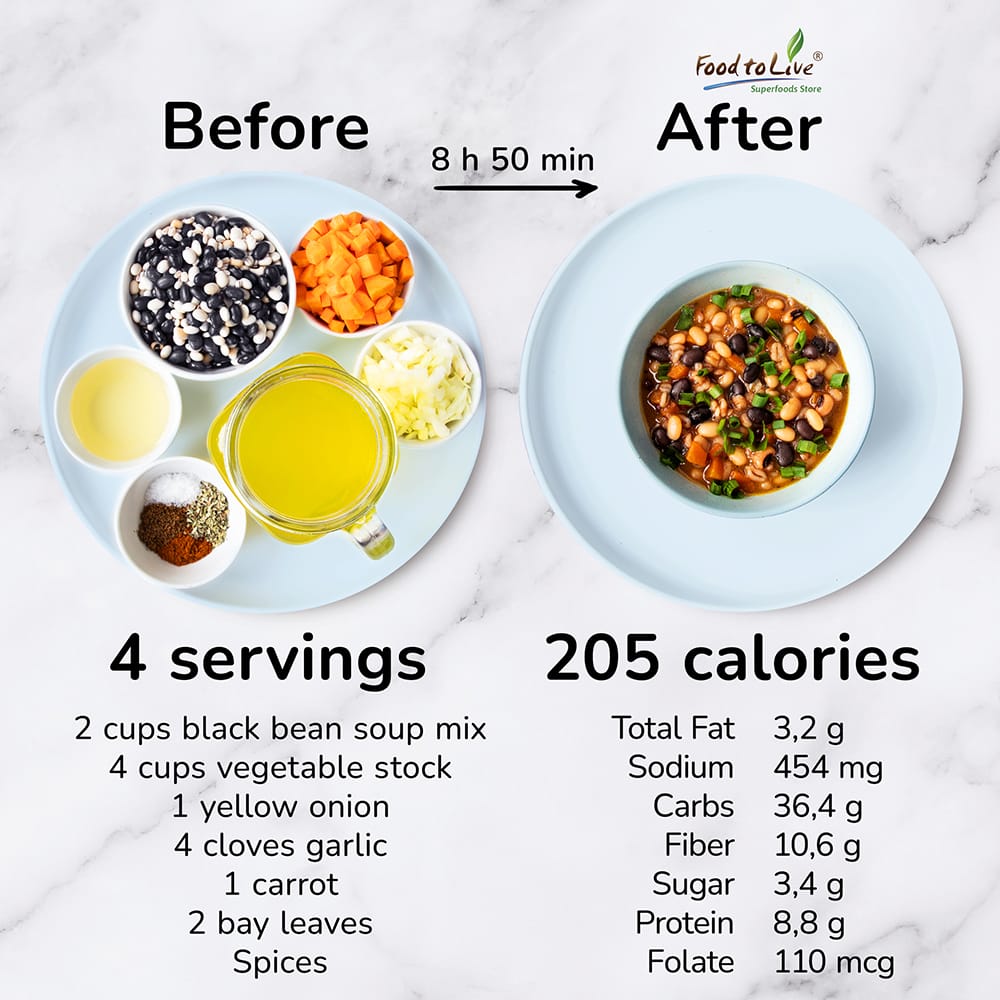 INSTRUCTIONS:
Rinse 2 cups of organic black bean soup mix. Cover with water and soak overnight.
Heat the oil in a soup pot over medium heat.
Add onions, carrots, and garlic. Cook, stirring frequently about 10 min.
Add the black bean soup mix. Season with chili powder, cumin, smoked paprika, oregano, and cayenne powder, and add a sprinkle of salt and pepper. Add bay leaves.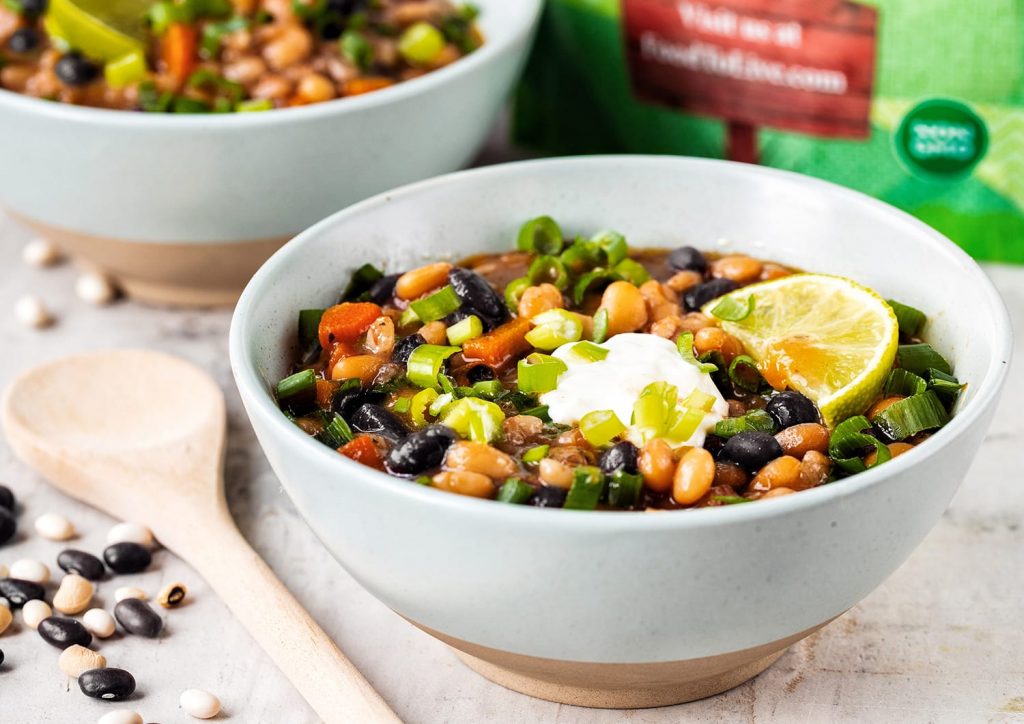 Pour in the vegetable broth and bring to a boil.
Reduce heat and simmer for 40 min.
Remove bay leaves and ladle the black bean soup into bowls.
Serve with chopped green onions, sour cream, and lime wedges. Enjoy!
This recipe inspired by Tried & True
Video Recipe