September 08, 2019 · Written by Foodtolive Team
Creamy Coconut Mung Bean Stew
Enjoy a delicious and creamy Coconut Mung Bean Stew! It's a comforting and hearty dish that's so easy to make. Perfect for a satisfying meal.
Prep time: 15 min (+ soaking time 8 hours) | Cook time: 20 min | Total time: 35 min | Servings: 4
INGREDIENTS:
1 tbsp coconut oil
1 onion, chopped
2 garlic, minced
2 carrots, chopped
2-inches fresh ginger, minced
2 jalapeños, cored and finely chopped
1/2 tsp salt
1 cup dried mung beans, soaked overnight
1 cup vegetable broth
1 canned coconut milk
1/4 cup fresh cilantro, chopped
juice of 1 lime or lemon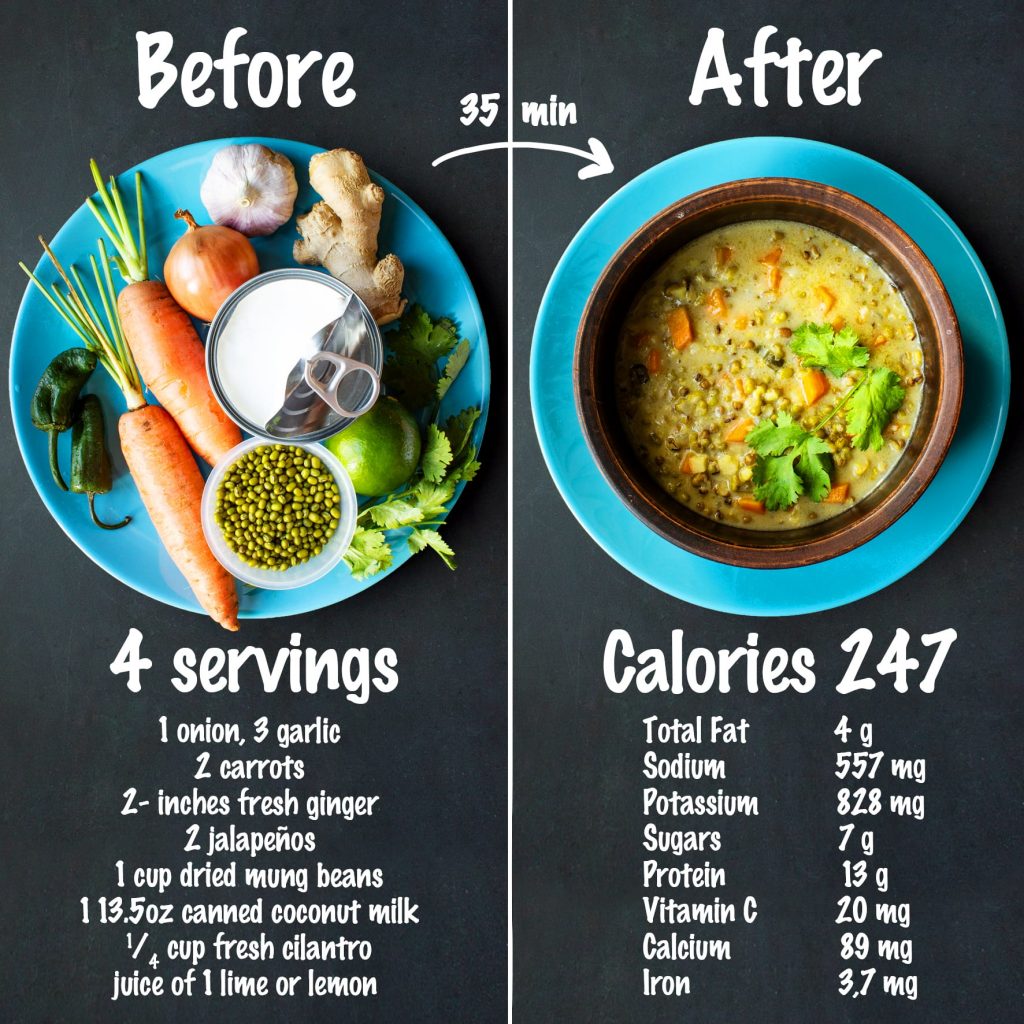 INSTRUCTIONS:
Heat coconut oil in a large pot over medium heat.
Add chopped onion, minced garlic, chopped carrots, minced ginger, chopped jalapeños, and salt. Sauté for about 5 min until the vegetables soften.
Drain and rinse the soaked mung beans. Add them to the pot along with vegetable broth and canned coconut milk.
Bring the mixture to a boil, then reduce the heat and let it simmer for about 20-25 min, or until the mung beans are tender and the stew has thickened to your liking.
Stir in the chopped fresh cilantro and squeeze the juice of 1 lime or lemon into the stew.
Taste and adjust the seasoning with more salt or lime/lemon juice if needed.
Serve your creamy Coconut Mung Bean Stew hot and enjoy!
This recipe adapted from Making Thyme For Health
Video Recipe