January 06, 2020 · Written by Foodtolive Team
Hearty French Green Lentil Stew
Bonjour, food lovers! Get ready to indulge in a bowl of warm and comforting goodness as we journey to the heart of France with our Hearty French Green Lentil Stew. This classic recipe is not only delicious but also a celebration of French culinary tradition. Join us as we discover the secrets to creating this satisfying and nutritious dish.
Prep Time: 15 min (+8 hours for soaking) | Cook Time: 1 hour | Total Time: 1 hour 15 min | Servings: 4
INGREDIENTS: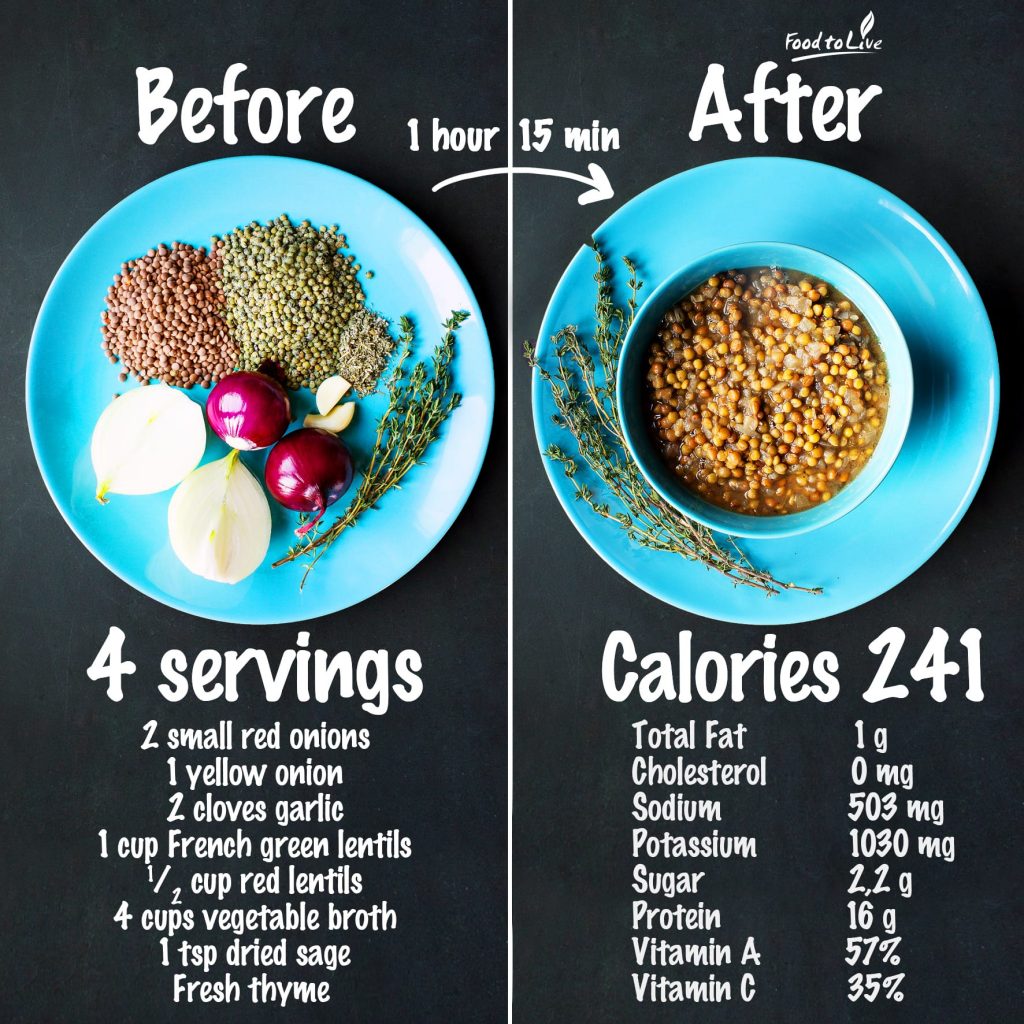 INSTRUCTIONS:
Heat a generous drizzle of vegetable oil in a large pot over medium-low heat.
Add the onions to the pot and let them gently cook, covered, for approximately 15 min. Stir occasionally until the onions become tender and develop a rich caramelized color.
Add the garlic and sauté until its aromatic fragrance fills the air, usually about 1 min.
Incorporate all the remaining ingredients into the pot. Allow the mixture to simmer uncovered for approximately 30-45 min, or until the lentils have achieved the desired softness.
Taste the stew and, if needed, make any adjustments to the seasonings.
It's time to savor your culinary creation! Enjoy your delicious meal!
This recipe adapted from Well and Full
Video Recipe