February 16, 2019 · Written by Foodtolive Team
Buckwheat Kasha with Caramelized Mushrooms
Buckwheat Kasha is a naturally gluten-free traditional side dish with a wonderfully satisfying chewy texture and delicious nutty flavor!
Prep Time: 10 min | Cook Time: 30 min | Total Time: 40 min | Servings: 6
INGREDIENTS:
1 cup organic buckwheat kasha
2 cups vegetable broth
3 tbsp olive oil
1 onion, diced
3 cloves minced garlic
8 ounces cremini mushrooms, diced
Fresh celery, minced
Salt and freshly ground black pepper, to taste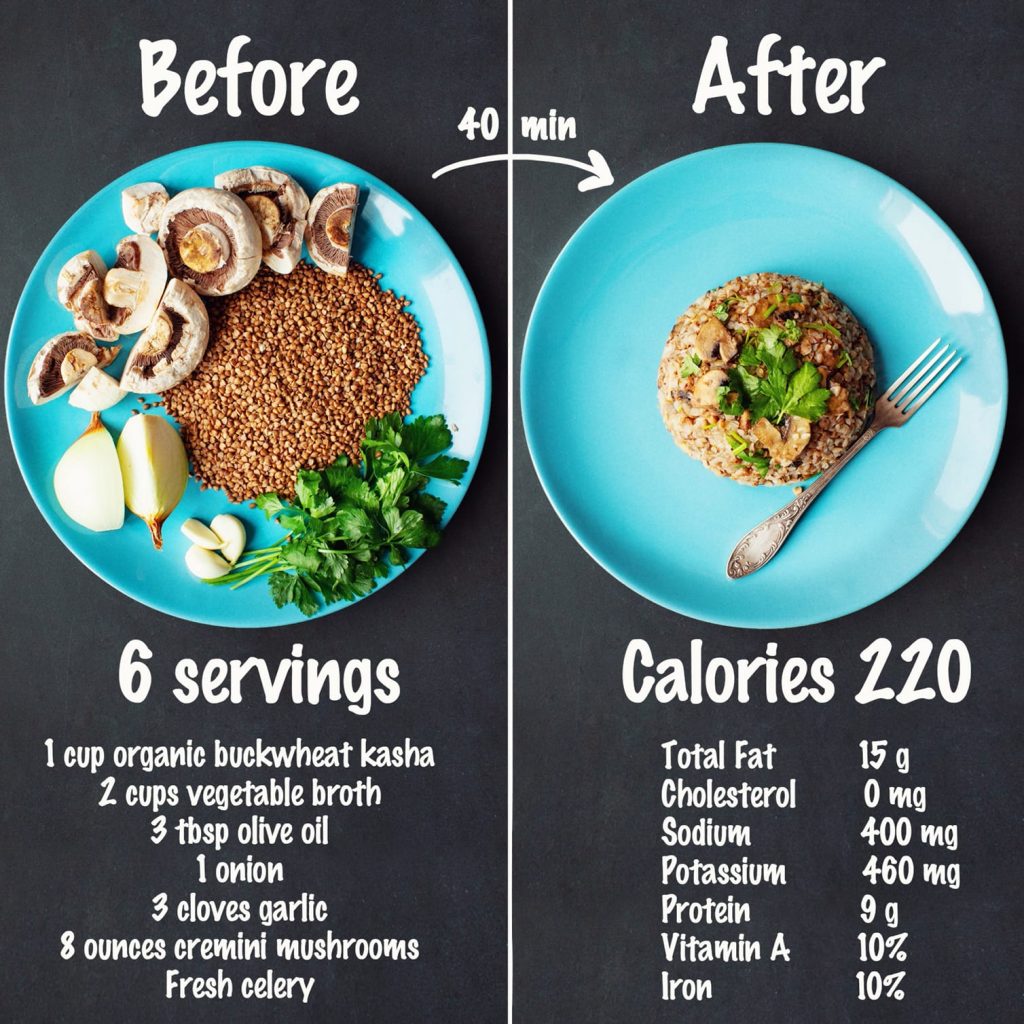 INSTRUCTIONS:
Rinse buckwheat kasha 2 or 3 times in water; drain well.
Bring 2 cups of broth to a boil in a pot.
Add boiling broth to the buckwheat kasha. It's important to add boiling broth. If started in cold broth, the buckwheat will be mushy.
Add a generous pinch of salt. Turn the heat to low, place a lid on the pot, and cook for 15 minutes.
After 15 minutes, remove from heat. Cover with lid and allow to steam for an additional 5 minutes off the heat.
Heat 3 tbsp extra virgin olive oil.  Add onions and mushrooms. Cook on medium-high heat, stirring constantly until fragrant and mushrooms are browned and caramelized. Take the time to well caramelize the onions and mushrooms.
Add the garlic and continue cooking until the garlic is fragrant. Be careful not to burn it.
Add buckwheat.  Heat through. Add fresh celery (or dill/parsley) and toss. Great as a side or main dish. Leftovers freeze well.