November 29, 2018 · Written by Foodtolive Team
Creamy Garlic Mushroom Quinoa
Savor the delightful combination of garlic and mushrooms in this Garlic Butter Mushroom Quinoa. It's a straightforward yet sumptuous dish that works well as either a side or a hearty main course.
INGREDIENTS:
1 cup quinoa
1 tbsp olive oil
1 pound cremini mushrooms, thinly sliced
5 cloves garlic, minced
1/2 tsp dried thyme
Kosher salt and freshly ground black pepper, to taste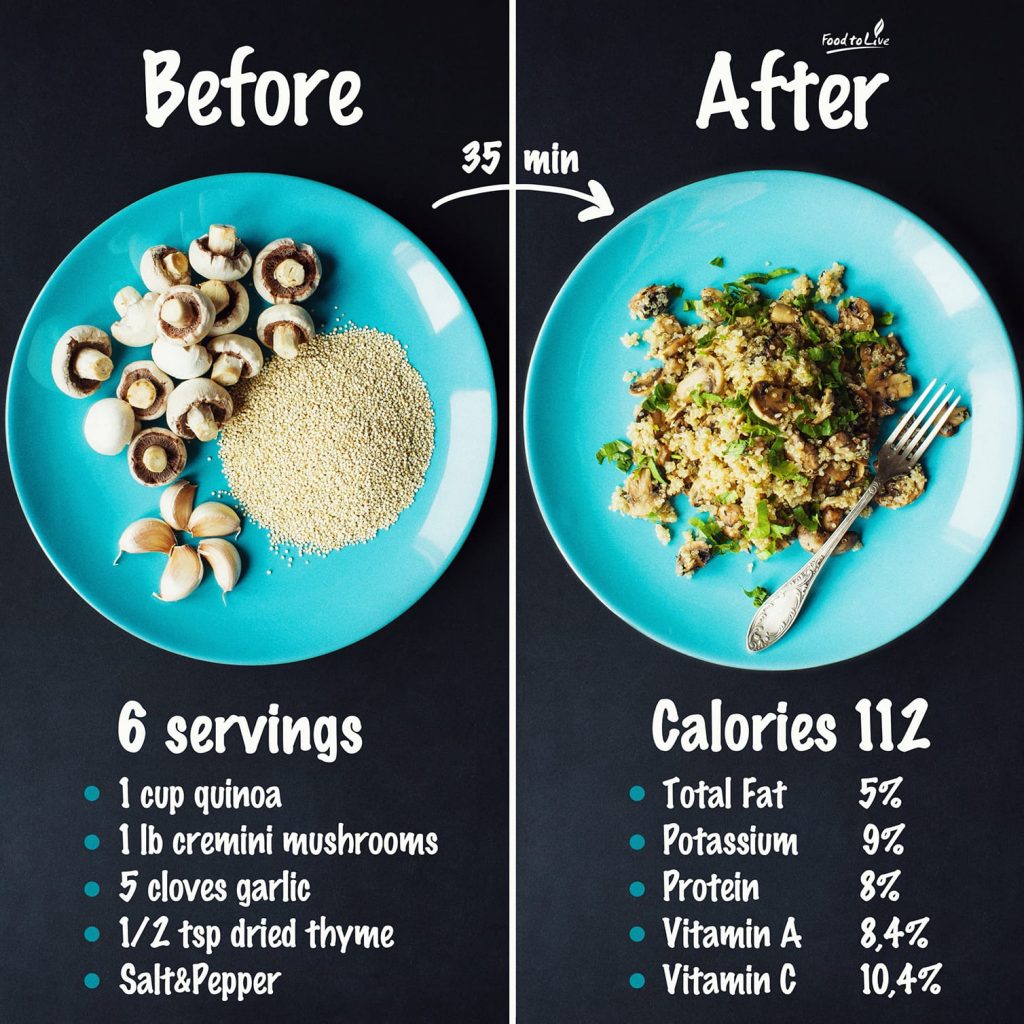 INSTRUCTION:
Cook quinoa according to package instructions using 2 cups of water. Once done, set it aside.
Heat olive oil in a large skillet over medium-high heat. Add mushrooms, garlic, and thyme. Sauté the mixture, stirring occasionally, until the mushrooms are tender, which should take about 3-4 minutes. Season with salt and pepper to your taste.
Now, stir in the cooked quinoa until everything is well combined.
Your Garlic Butter Mushroom Quinoa is ready to serve immediately. Enjoy!
This recipe slightly adapted from Damn Delicious
Video Recipe