September 20, 2019 · Written by Foodtolive Team
Vibrant Red Quinoa and Corn Pilaf
Elevate your dinner with this vibrant Red Quinoa and Corn Pilaf! Bursting with colors and flavors, this wholesome dish combines the nuttiness of red quinoa with the sweetness of corn and the freshness of spinach. It's a delightful and nutritious addition to any meal.
Prep time: 5 min | Cook time: 30 min | Total time: 35 min | Servings: 4
INGREDIENTS:
1 cup red quinoa
3 cups vegetable broth
8 oz spinach
2 tbsp olive oil
4 cloves garlic, minced
1 can corn
1 red bell pepper, chopped
2 tbsp lemon juice
1 tsp sweet paprika
½ tsp dried rosemary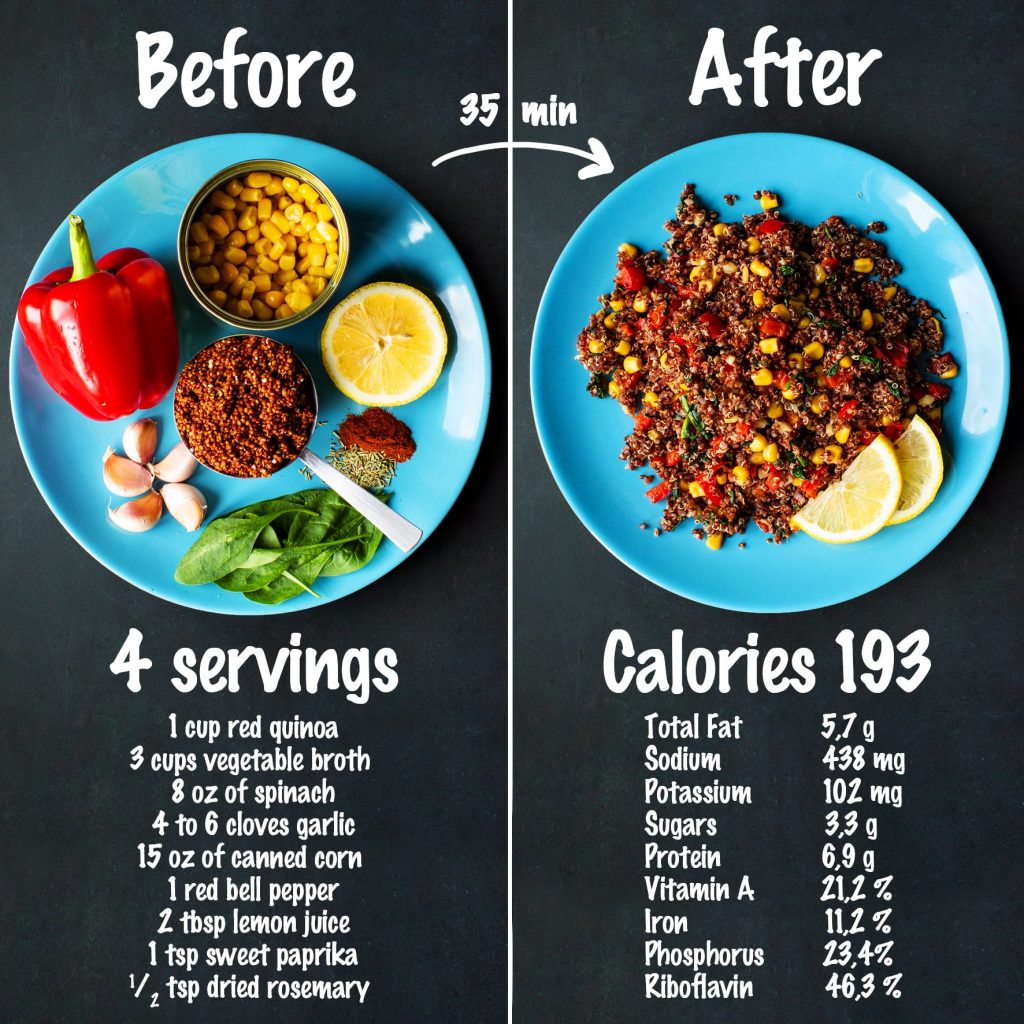 INSTRUCTIONS
Put quinoa and 3 cups of broth in a pot. Bring it to a gentle boil, then cover and simmer for about 15 min until the broth is soaked up.
In a large pan, heat oil over low heat. Add garlic and cook until it's golden.
Add the bell pepper and cook for 2-3 min.
Add everything else, including the cooked quinoa. Stir often for 5-10 min.
Transfer to a serving dish and, if you like, sprinkle with lemon juice. Serve right away or keep it covered until you're ready. Enjoy!
This recipe adapted from Veg Kitchen
Video Recipe