August 29, 2018 · Written by Foodtolive Team
Grilled Vegetables with Soy Sauce
Enhance the taste of veggies with a simple soy sauce marinade in this Grilled Vegetable recipe. The marinade combines sweet, salty, and tangy flavors to make your grilled veggies extra tasty. Enjoy them as a side dish for your next cookout!
Prep Time 5 minutes | Cook Time 20 minutes | Total Time 25 minutes
INGREDIENTS:
1 lb green beans, trimmed
2 bell peppers, chopped
1 tomato, sliced
3 red onions, sliced
1 chili pepper, chopped
1 tbsp soy sauce
1 tbsp olive oil
1 tbsp lemon juice
1 garlic, minced
1/2 tsp salt
1/4 tsp black pepper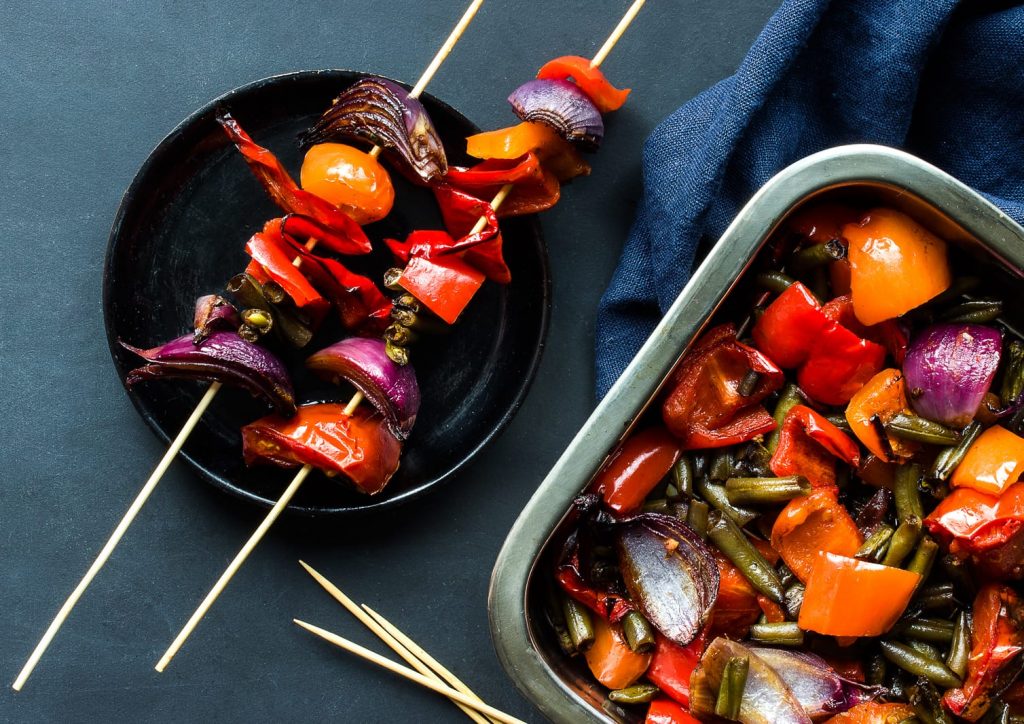 INSTRUCTIONS:
Place green beans, bell peppers, chili pepper, red onions, and tomato in a large gallon bag. Add olive oil, soy sauce, lemon juice, minced garlic, salt, and black pepper. Seal the bag and mix with your hands on the outside of the bag.
Preheat the grill to medium-low heat (around 350 F). Pour the vegetables into a vegetable grill basket and cook for 20 min, stirring occasionally. Remove from heat and serve right away. Enjoy!
This recipe slightly adapted from Katies Cucina
Video Recipe