September 04, 2018 · Written by Foodtolive Team
Protein-Packed Veggie Bean Salad
This vibrant and protein-rich bean salad is both a nutritious side dish and a satisfying meal in itself. It features energizing rice, hearty beans and corn for a delightful taste, zesty green onions and bell peppers for a burst of aroma, all brought together by a tangy balsamic vinaigrette. Enjoy the wholesome goodness!
Prep Time 20 minutes | Cook Time 5 minutes | Total Time 25 minutes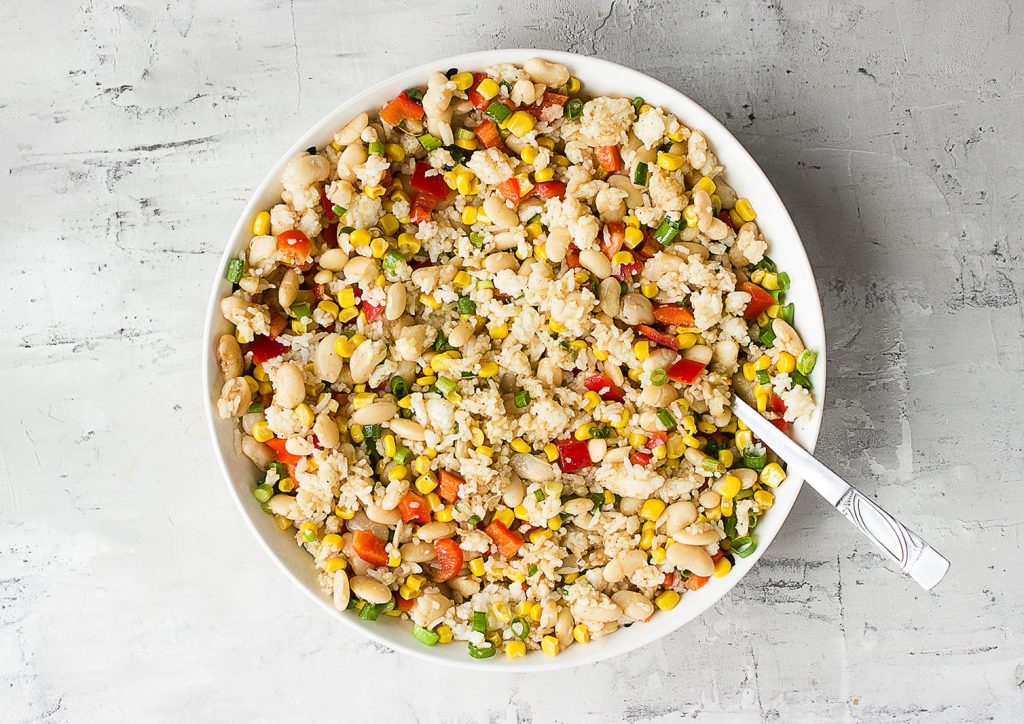 INGREDIENTS:
1/2 cup olive oil
1/4 cup balsamic vinegar
1 garlic clove, minced
1 tbsp sugar
1 tsp salt
1 tsp chili powder
1/4 tsp pepper
3 cups cooked basmati rice
1 cup cooked white beans, rinsed and drained
1-1/2 cups frozen corn, thawed
4 green onions, sliced
1 small sweet red pepper, chopped
INSTRUCTIONS:
In a large bowl, whisk together the olive oil, balsamic vinegar, minced garlic, sugar, salt, chili powder, and pepper.
Add the cooked basmati rice, cooked white beans, thawed frozen corn, sliced green onions, and chopped sweet red pepper to the bowl.
Toss all the ingredients together until they are well coated with the dressing.
Chill the salad in the refrigerator until you're ready to serve. Enjoy your delicious Veggie Bean Salad!
This recipe slightly adapted from Taste Of Home
Video Recipe