November 10, 2018 · Written by Foodtolive Team
Protein-Packed Veggie Chickpea Salad Sandwich
Indulge in a protein-packed delight with this Veggie Chickpea Salad Sandwich. Packed with wholesome ingredients, it's a satisfying and nutritious choice for your next meal.
Prep Time 5 minutes | Cook Time 10 minutes | Total Time 15 minutes | 4 servings
INGREDIENTS:
For the salad:
1 cup chickpeas, cooked
3 stalks green onion
1/2 cup carrots, shredded
1 red bell pepper, finely chopped
1/2 cup store-bought or homemade vegan mayo
1 tsp yellow mustard
1/4 tsp salt
1/4 tsp pepper
3 tbsp sunflower seeds, roasted
For the sandwich:
sandwich bread
romaine lettuce
optional tomatoes and/or red onion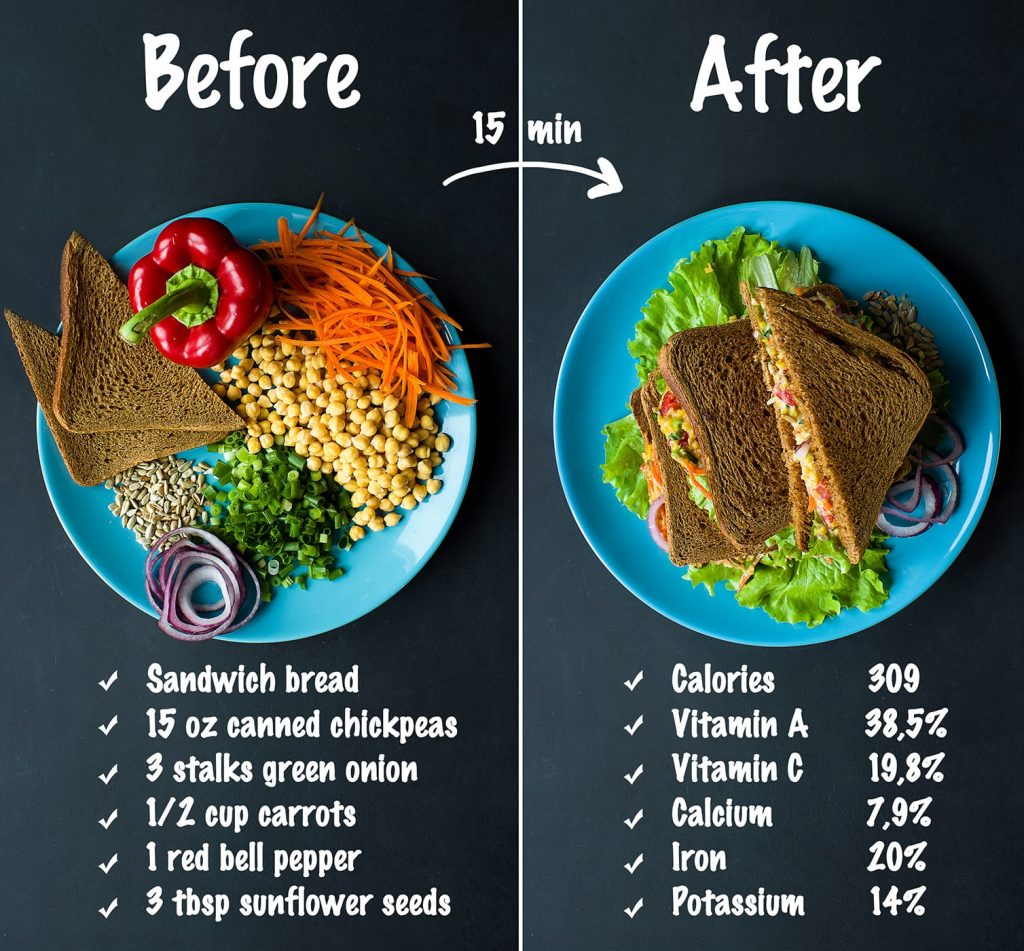 INSTRUCTIONS:
Drain and rinse chickpeas, then mash them in a large bowl using a potato masher or a food processor.
Chop green onion, carrots, and bell pepper, and add them to the bowl.
Mix in mayo, yellow mustard, salt, and pepper until everything is well combined.
Fold in sunflower seeds.
Use this mixture as a sandwich filling, in wraps, with crackers, on salads, or simply enjoy it by the spoonful. It's versatile and delicious!
This recipe slightly adapted from Peas And Crayons
Video Recipe