May 01, 2018 · Written by Foodtolive Team
Cabbage and Cranberry Salad
The crunchy cabbage perfectly combined with tart and sweet flavors of cranberry. This dish is a great complement to the main meals. Super simple, super fast to make, super delicious and healthy.
Enjoy! 😉
Prep Time 10 minutes | Cook Time 10 minutes | Total Time 20 minutes | 4 Servings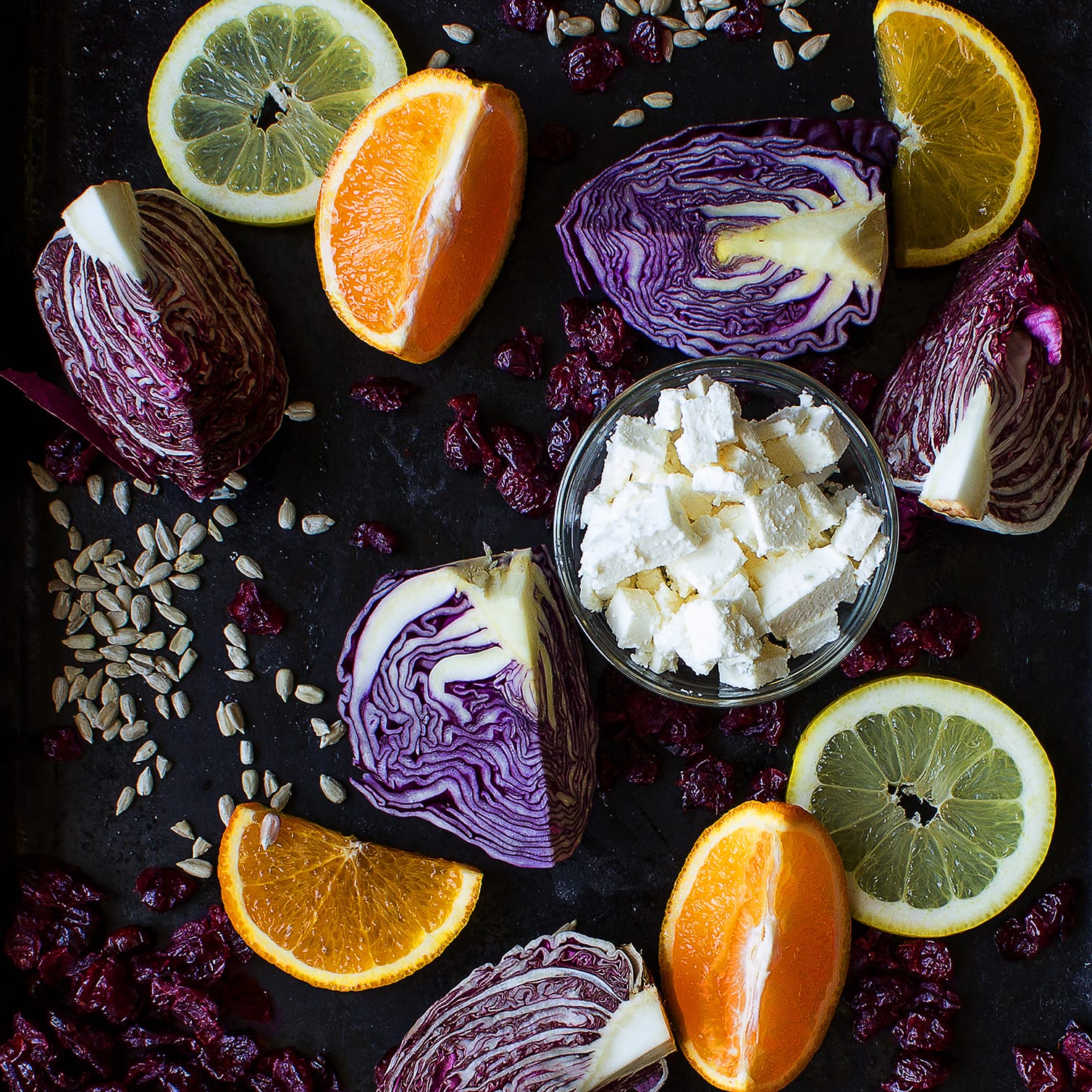 INGREDIENTS:
Salad:
1/2 head purple cabbage
1/3 cup dried cranberries
1/4 cup sunflower seeds
2 oz. feta, crumbled
Dressing:
1 orange, juiced (~1/3 cup)
1/2 lemon, juiced
1/2 tsp. dried thyme
1 tsp. dijon mustard
2 garlic cloves, minced (or 1 Tbsp. finely minced shallots)
Sea salt and pepper to taste
1/3 cup avocado oil or olive oil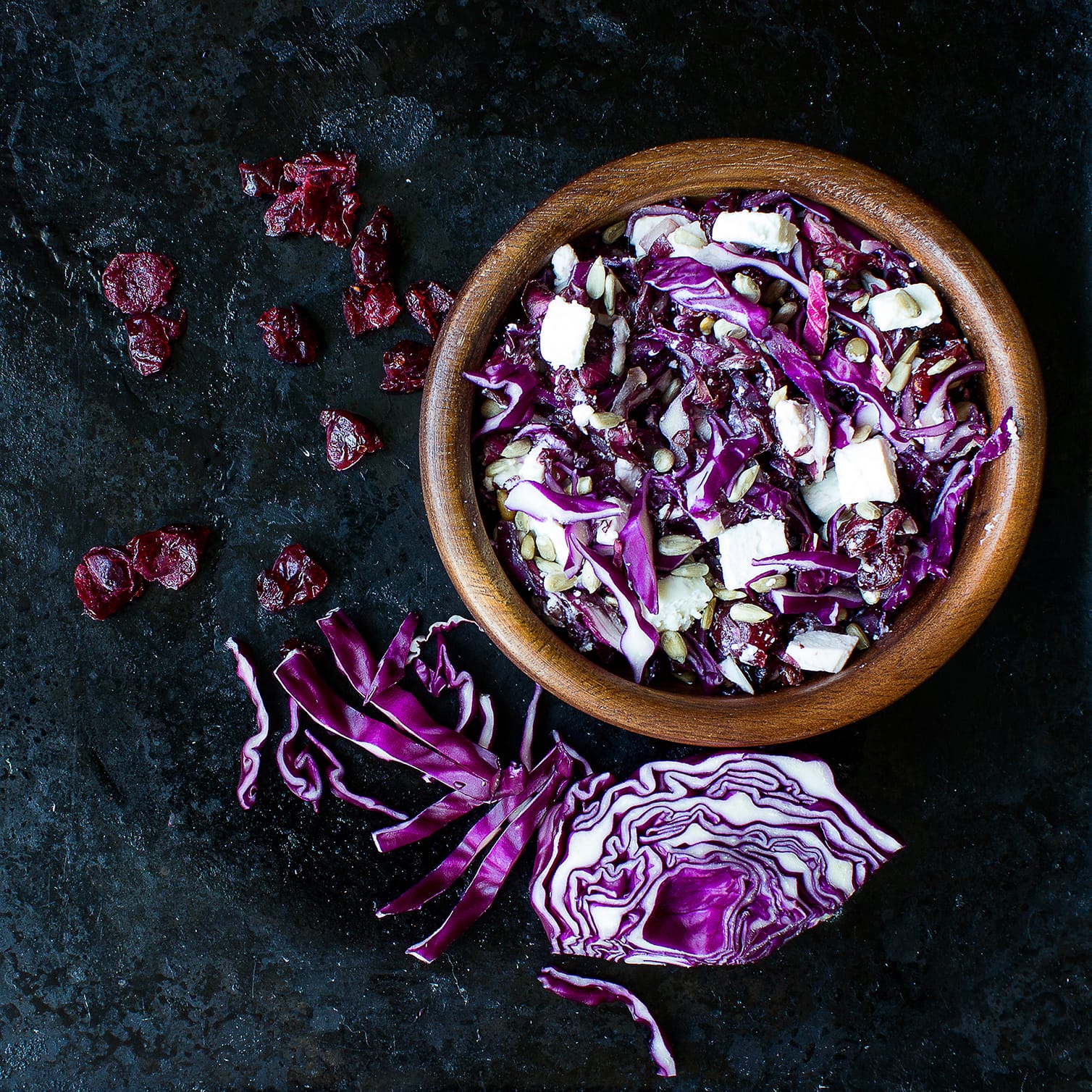 INSTRUCTIONS:
Thinly slice or shred the cabbage.
Combine the cabbage, cranberries, sunflower seeds, feta, and dressing in a large bowl. Stir until everything is well coated in dressing. Eat immediately or refrigerate until ready to eat.