December 07, 2018 · Written by Foodtolive Team
Vibrant Winter Salad
This salad is both seasonal and vibrant, offering a delightful mix of flavors and colors. Don't let winter stop you from enjoying fresh salads!
INGREDIENTS:
Half of the thinly sliced red cabbage
8 oz baby arugula
½ cup pumpkin seeds
Seeds from 1 pomegranate
One sliced green apple
Sea salt, to taste
3 tbsp extra virgin olive oil
2-3 tbsp lime juice, freshly squeezed
1 tsp fresh ginger, grated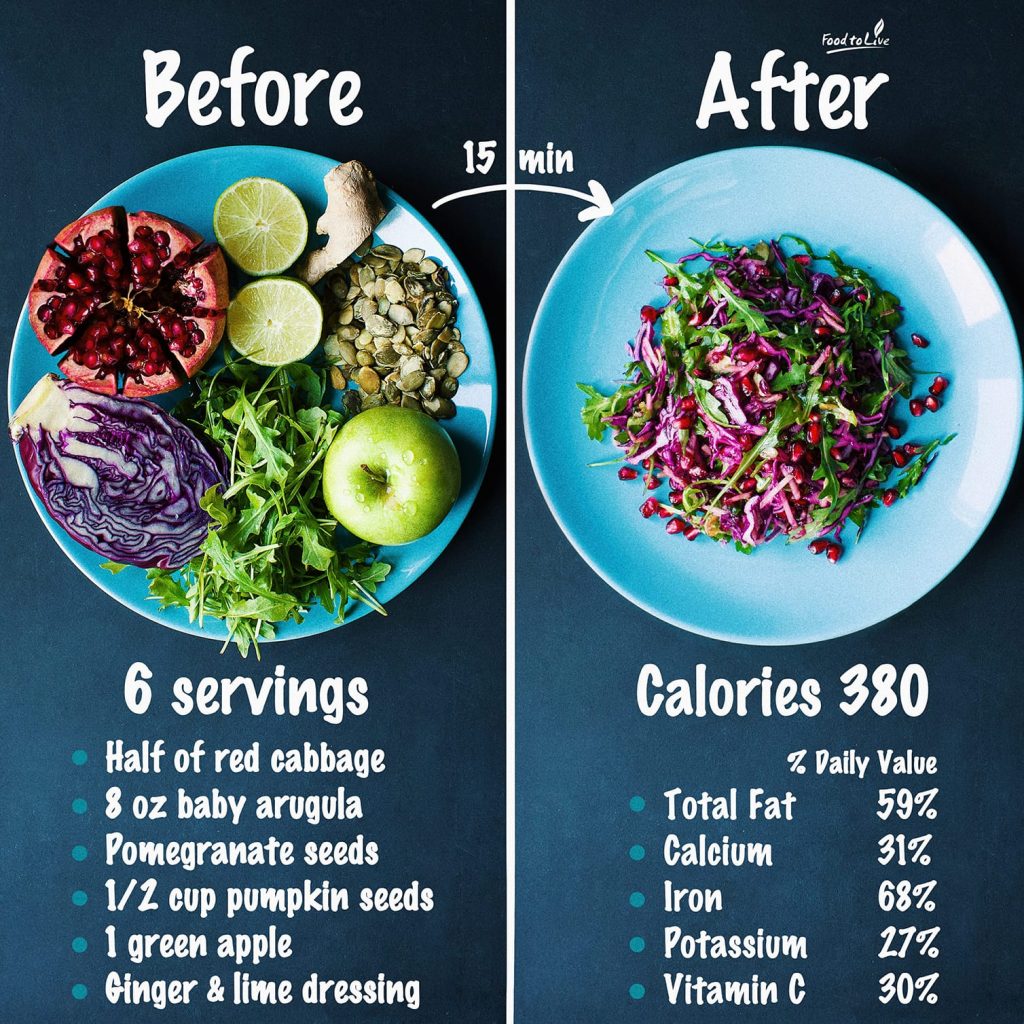 INSTRUCTIONS:
In a large salad bowl, combine the thinly sliced red cabbage, baby arugula, pumpkin seeds, pomegranate seeds, and sliced green apple.
Season the salad with a pinch of sea salt, to taste.
In a small bowl, whisk together the extra virgin olive oil, freshly squeezed lime juice, and grated fresh ginger. Adjust the lime juice and ginger to taste.
Drizzle the dressing over the salad.
Toss everything together until the salad is well coated with the dressing.
Serve immediately and enjoy your refreshing Winter Rainbow Salad!
Video Recipe