December 28, 2020 · Written by Foodtolive Team
Non-Alcoholic Spiced Holiday Sangria
This non-alcoholic sangria, flavored with spices, oranges, and cranberries, is a delicious mocktail recipe that everyone can enjoy during holiday parties.
Prep Time: 5 min | Cook Time: 5 min | Chilling Time:4 hrs | Total Time: 4 hrs 10 min | Servings: 4 glasses
INGREDIENTS:
1 cup cranberry juice
1 cup pomegranate juice
1 cup of sparkling water
lime juice from 1/2 lime
1/2 cup fresh cranberries
1 orange, sliced
4 cinnamon sticks
4 whole star anise
8 cardamom pods, lightly crushed
1 tsp allspice
1/2 tsp cloves
ice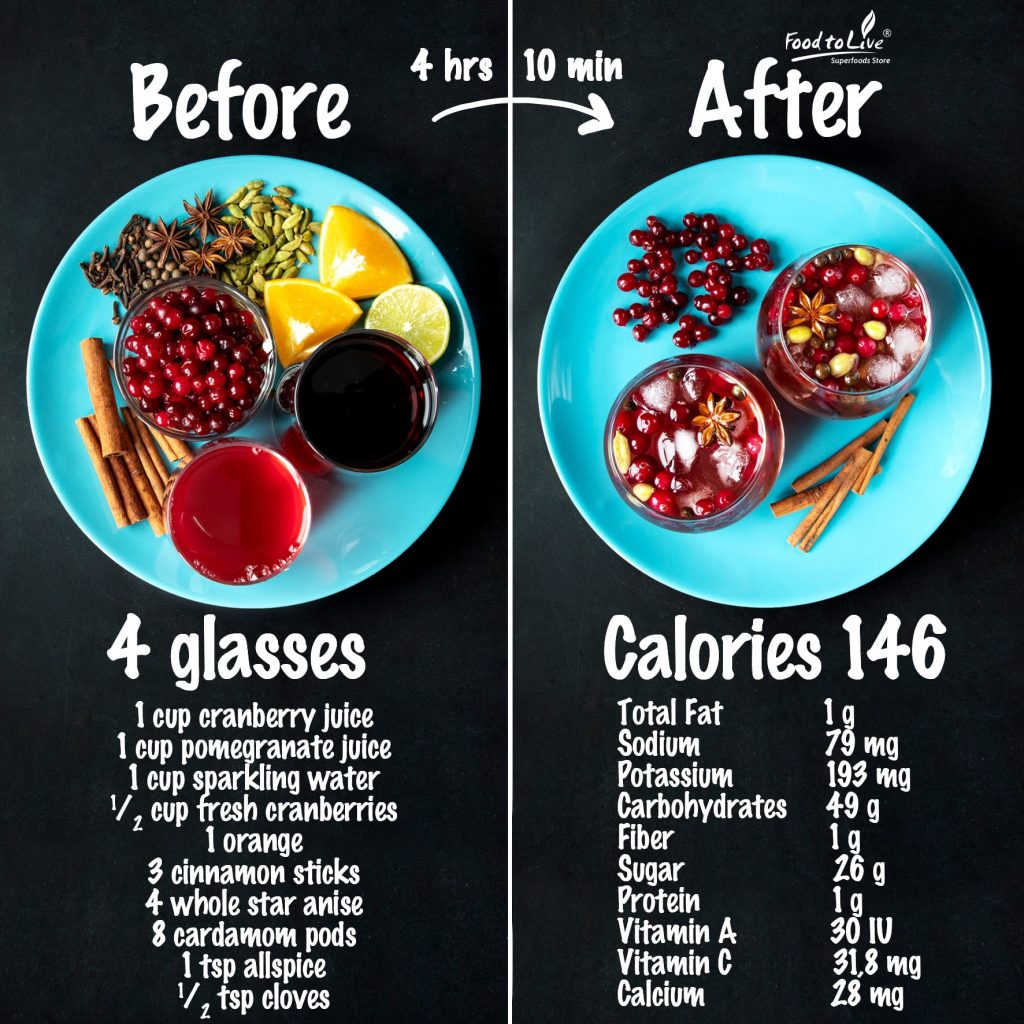 INSTRUCTIONS:
Start with a pitcher of ice. Add the orange, cranberries, and spices to a pitcher, along with the lime juice.
Pour in the cranberry juice, pomegranate juice, and sparkling water.
Stir to combine.
Chill at least 4 hours, preferably overnight.
Pour equally into four glasses filled with ice.
Garnish each with a slice of orange, more cranberries, star anise, and a cinnamon stick.