July 26, 2022 · Written by Foodtolive Team
Lemongrass Ginger Iced Tea
This Lemongrass Ginger Iced Tea comes with everything you love about ginger tea plus a pleasant fragrance from lemongrass. Super healthy, easy to make, and absolutely perfect for summer!
Prep Time: 10 min | Cook Time: 5 min | Chilling Time: 2 hours | Total Time: 2 hours 15 min | Servings: 2
Calories: 70 | Total Fat: 1g | Fiber: 1g | Sugar: 14g | Protein: 1g
INGREDIENTS:
For making tea:
For serving:
1 tbsp maple syrup/agave syrup/honey
1 tsp lime juice
lime and lemon wedges
ice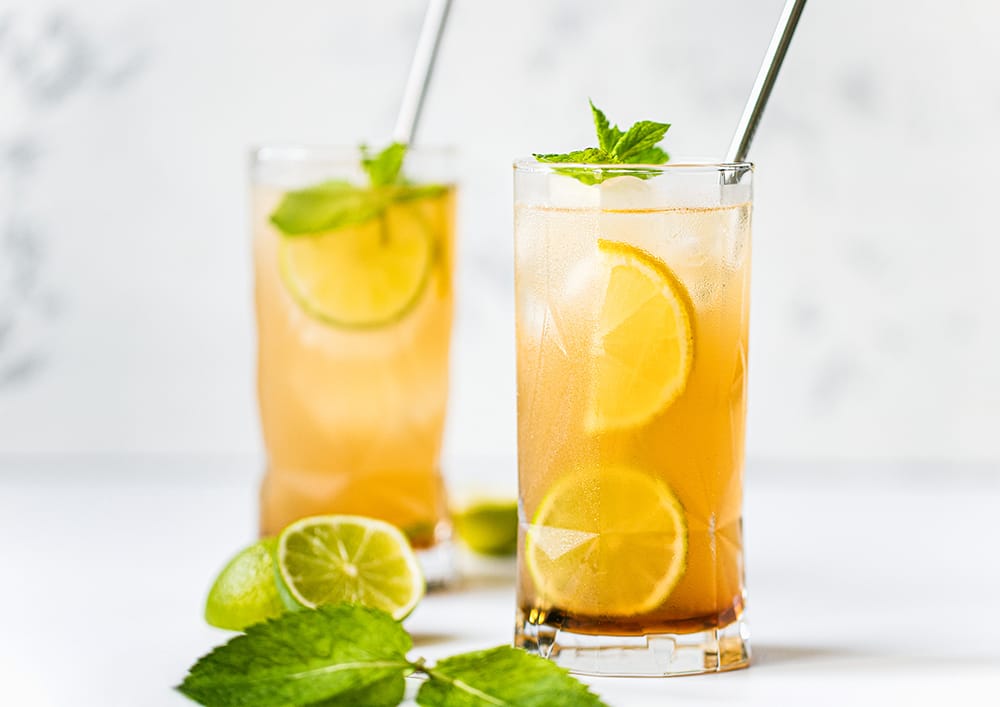 INSTRUCTIONS:
In a small saucepan over high heat, bring the water to a boil.
Once it starts boiling, add lemongrass leaves, ginger, and mint leaves.
Cover the pot with a lid and continue to simmer for 5 minutes.
Let cool at room temperature and then refrigerate until cold.
Serve in glasses with lime juice, sweetener of your choice, and lots of ice.
Garnish with lime wedges, lemon wedges, and mint leaves. Enjoy!