September 09, 2021 · Written by Foodtolive Team
Color-Changing Mojito Mocktail
When you want a tasty beverage with a fun twist, make this color-changing mojito mocktail with butterfly pea flower powder. The power of food magic and science!
Prep Time: 5 min | Cook Time: 5 min | Total Time: 10 min | Servings: 4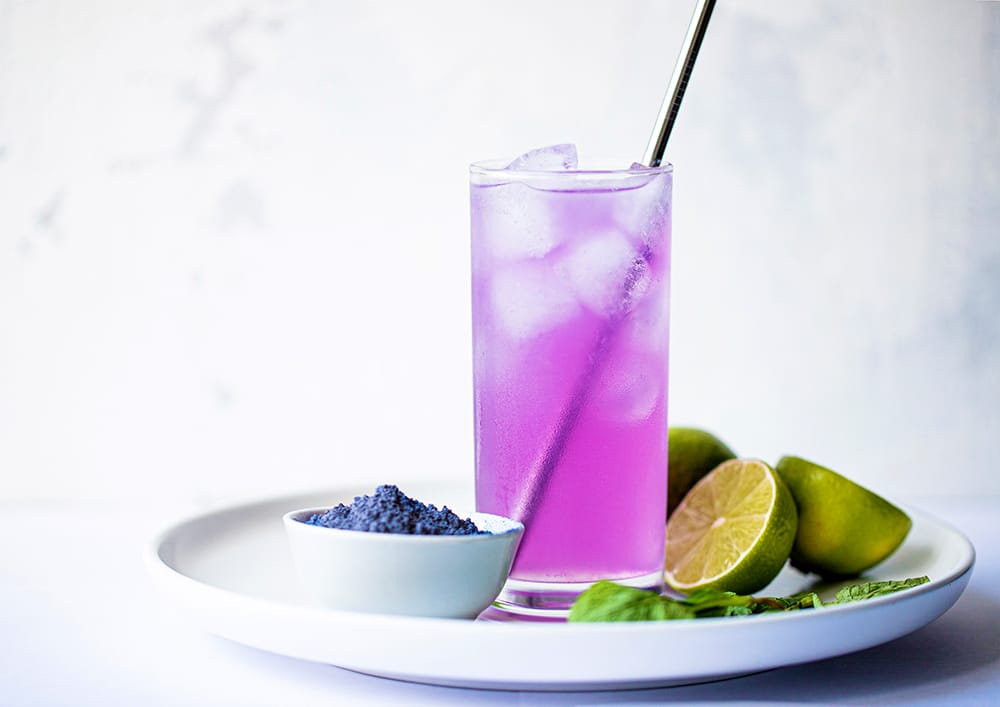 INGREDIENTS:
1/2 tsp butterfly pea flower powder
3 cups filtered water
1/2 cup lime juice
3 cups Schweppes soda water or Sprite Mint Flavor
lime slices
mint leaves
ice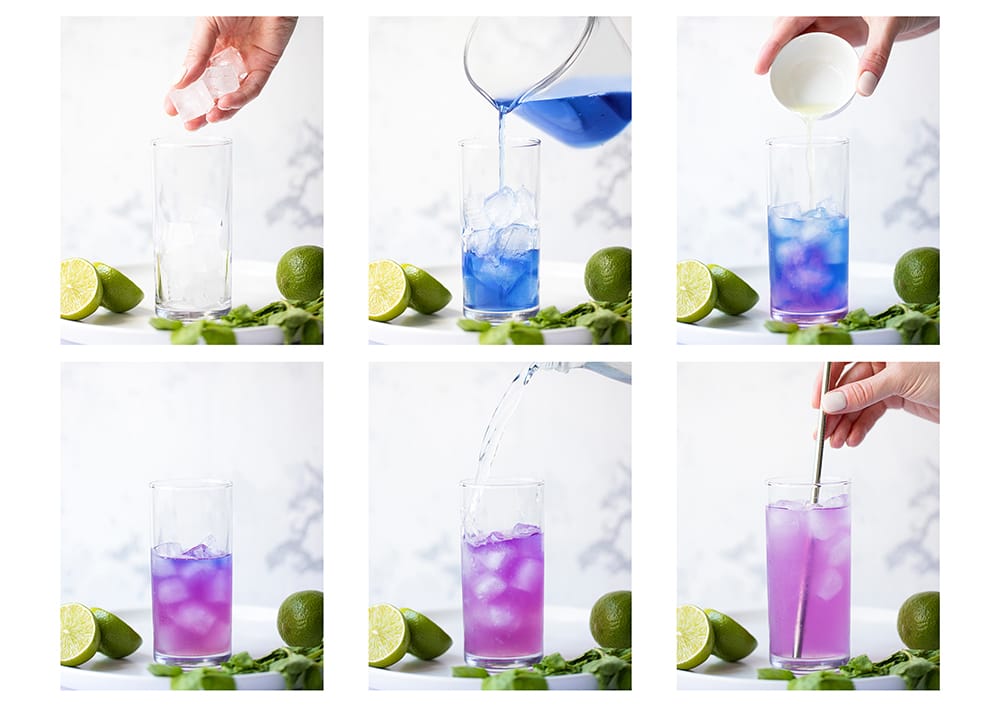 INSTRUCTIONS:
Add the butterfly pea flower powder to the filtered water and whisk until dissolved.
Fill tall glasses with ice and pour 1/3 of the way with butterfly pea mixture.
Add lime juice and watch the magic happen! Your cocktail turns from vibrant blue into pink!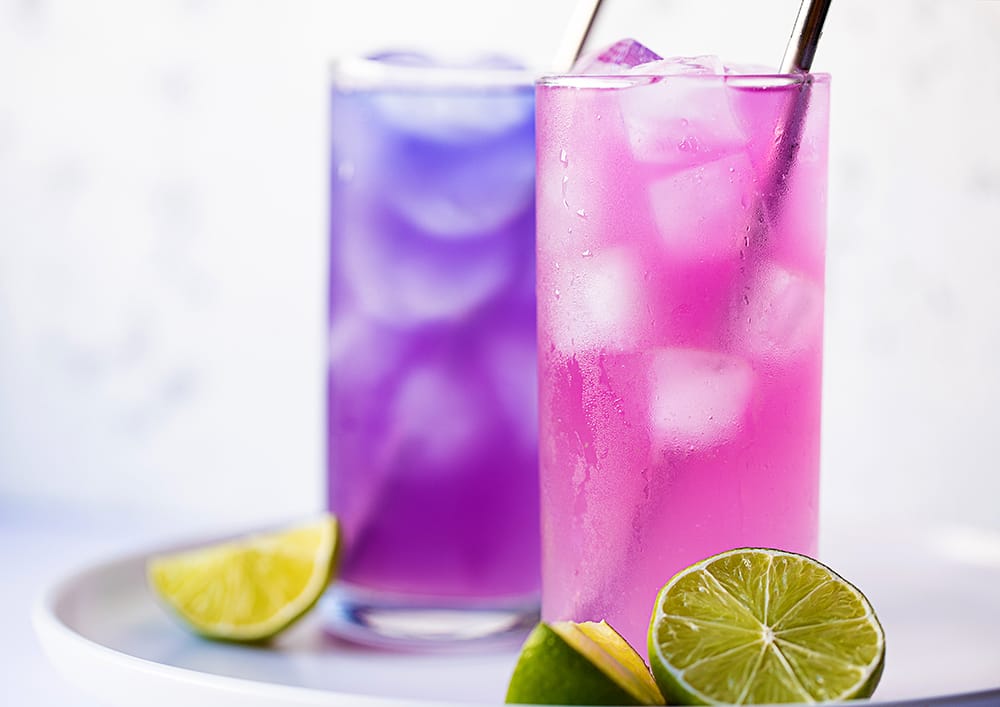 Add in the Schweppes soda or Sprite and shake gently for a few seconds.
Serve with lime slices and mint leaves.
Drink and enjoy!