August 06, 2018 · Written by Foodtolive Team
Guacamole with a Pea Twist
Prep Time 5 minutes | Cook Time 5 minutes | Total Time 10 minutes | Servings 2 cups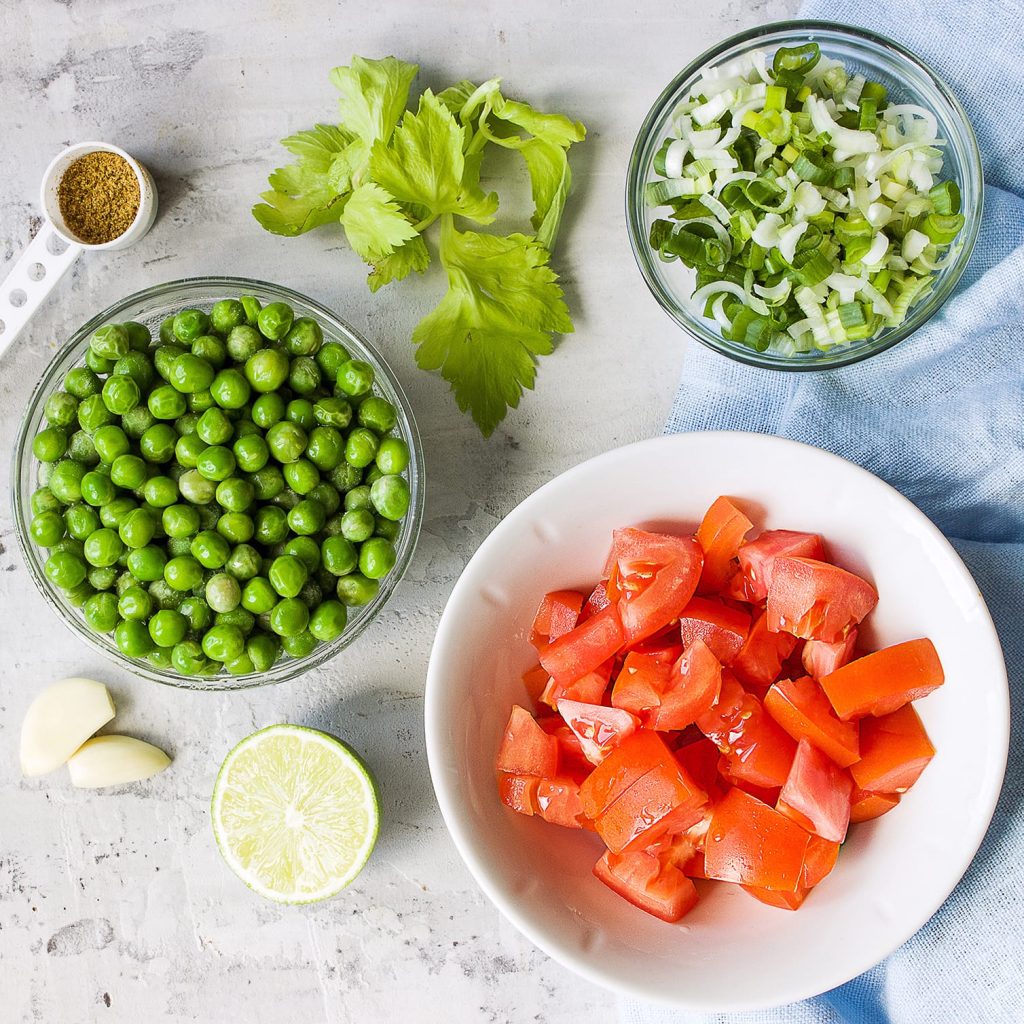 INGREDIENTS:
2 cups frozen green peas, thawed
1 tsp garlic, crushed
¼ cup fresh lime juice
½ tsp ground cumin
1 tomato, chopped
4 green onions, chopped
½ cup fresh cilantro or celery leaves, chopped
1/2 tsp sriracha
sea salt, to taste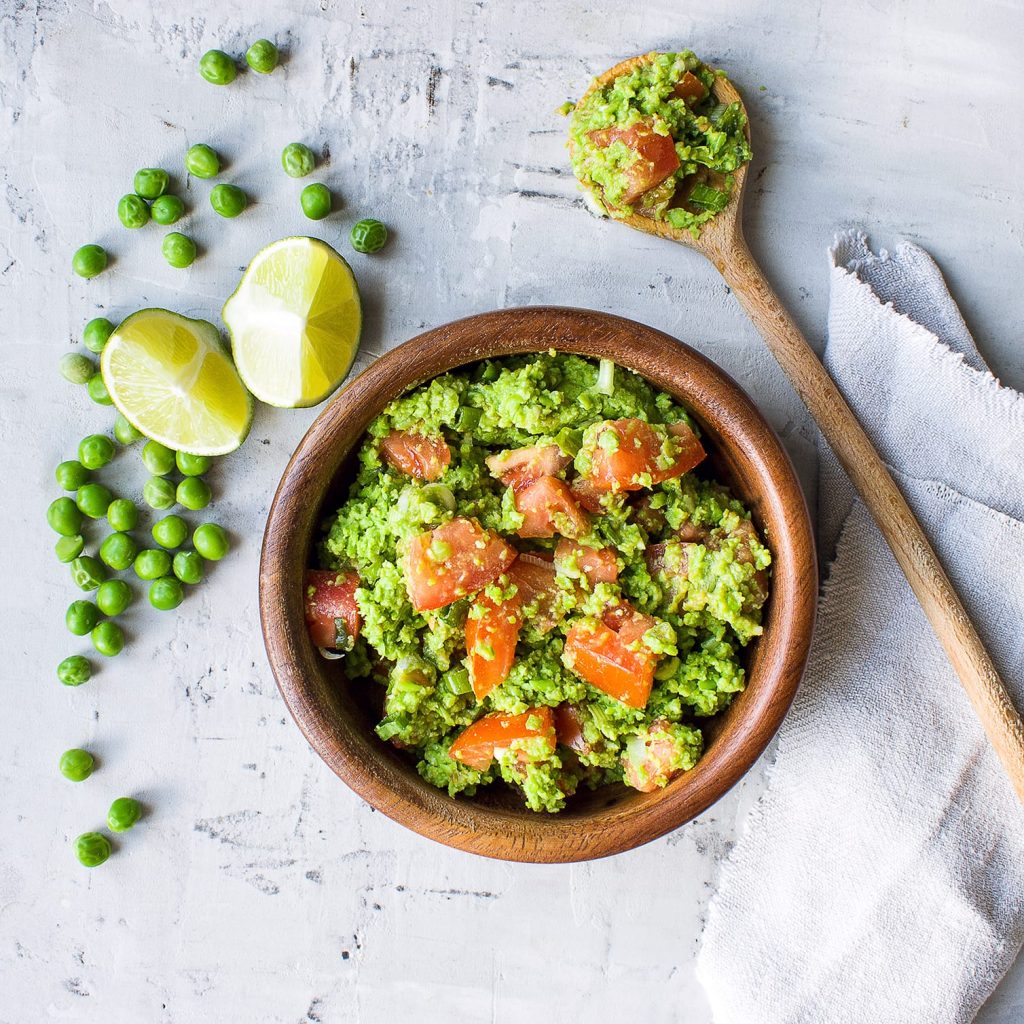 INSTRUCTIONS:
In a blender or food processor, combine the peas, crushed garlic, fresh lime juice, and ground cumin.
Blend until smooth.
Transfer the mixture to a bowl and add chopped tomato, green onions, fresh cilantro or celery leaves, sriracha, and a pinch of sea salt.
Mix everything together.
Serve and enjoy your green pea guacamole!
This recipe slightly adapted from Forks Over Knives
Video Recipe