November 20, 2020 · Written by Foodtolive Team
Cozy Fall: Hot Drink Easy Recipe Ideas
Autumn comes unnoticed…
Despite rainy weather, there is something we all love about this season – hot drinks. One can hardly imagine staying at home and enjoying a wonderful autumn coziness without a hot drink.
Here are some recipe ideas which are Simple to Make and Quick to Enjoy.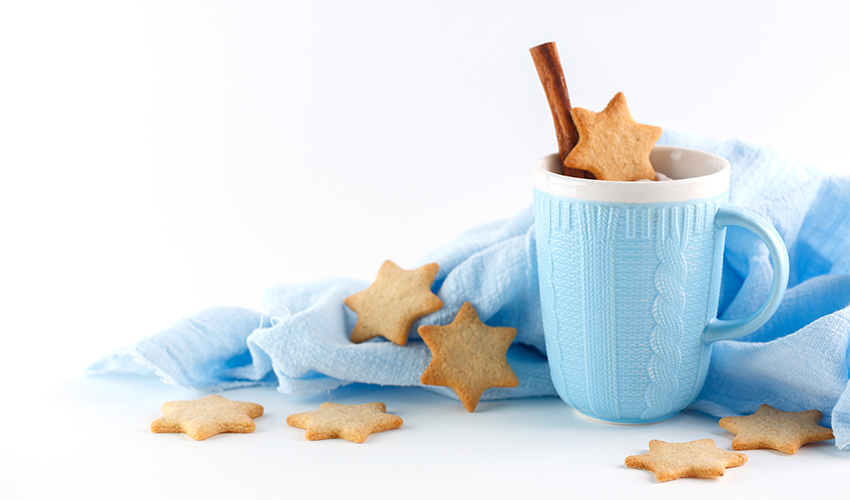 Gingerbread Hot Chocolate
2-3 tbsp cocoa powder
2 tbsp maple syrup
1/2 tsp cinnamon
1/2 tsp ginger
2 cups 2% milk
Instructions:
Place all ingredients in a small pot, whisk to combine over medium heat. Make sure not to boil.
Serve immediately. If you are in for a treat, add some whipped cream.
And that's it! If you can't imagine your life without hot chocolate but crave something different, Gingerbread Hot Chocolate will do the trick.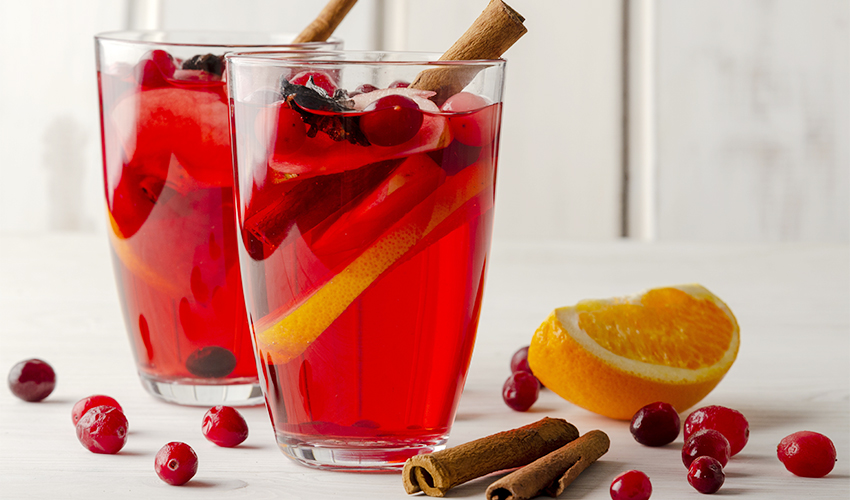 On a hectic day, Non-alcoholic Hot Cranberry Punch is an excellent idea for autumn, fresh and relaxing, just what you need!
Virgin Hot Cranberry Punch
Ingredients:
Apple Juice – 2 cups
Cranberry Juice – 4 cups
Orange Juice – 1/2 cup
Cranberries (frozen or fresh) – 1 cup
One Fresh Orange Sliced
One – Two fresh or dried apples, sliced.
Ground cloves 1/2tsp, Cinnamon sticks 4, Light brown sugar – 1/4 cup and 1 tbsp of regular sugar.
Instructions:
Place all ingredients in a big pot, stir it up, and cook on high for a couple of hours.
Serve warm; top it with fresh cranberries; they look marvelous floating atop.
Add a cinnamon stick and an orange wedge.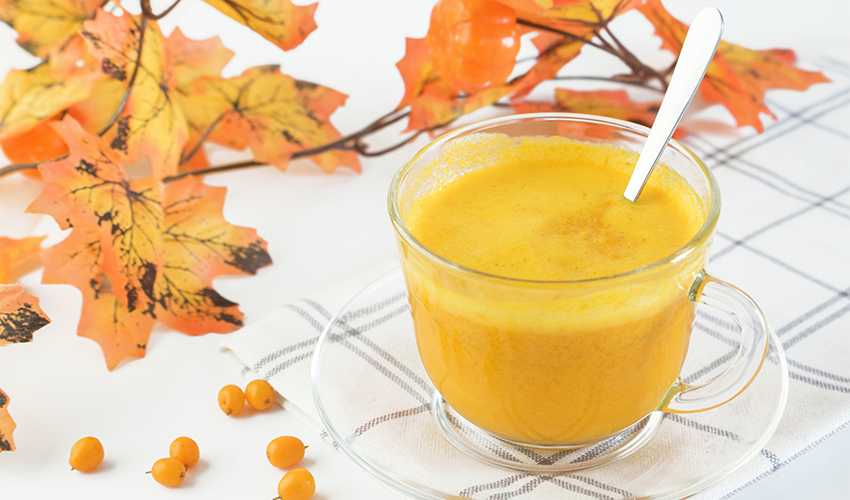 What about a little sip of the sun on a chilly evening?
Easy to make delicious metabolism and immune-boosting magic tea.
Sea Buckthorn Tea
100 grams or 3.5 oz sea buckthorn
2 tbsp of black tea
2 tsp of honey
boiling water – 500 ml or two cups
sugar – to taste
2 sticks cinnamon
Instructions:
Rinse the buckthorn berries.
Transfer to a teapot and muddle the berries with a spoon or a fork to release the juice. Add black tea.
Add cinnamon sticks.
Pour boiling water and let it rest for 5 minutes.
Strain and serve with a teaspoon of honey per cup. Enjoy!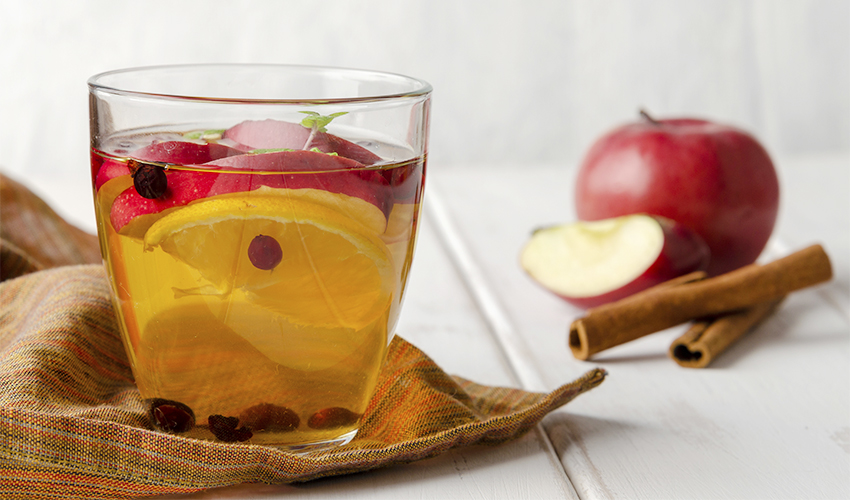 Fill your room with a festive aroma in a moment. The unique mixture of ingredients with fresh ginger and Cinnamon complements the taste with spicy notes. Mulled apple juice is an excellent opportunity to create an atmosphere for a warm fall evening. It will give you beautiful sensations as it has a very distinct and specific taste which you will never forget.
Mulled Apple Juice
Ingredients:
One pear
One orange
One lemon
sweet pepper
fresh ginger (a small piece)
cinnamon
2 liters of apple juice
Instructions:
Heat apple juice over medium and bring to a boil.
Cut the fruit into thin slices and add to the apple juice.
Grate the ginger and add along with the rest of the spices.
Boil the drink for 5-10 minutes, then turn off the heat and keep under the lid for an hour. Pour in portions and enjoy.