November 06, 2020 · Written by Foodtolive Team
Cozy Ginger Pear and Walnut Breakfast Salad
You may think salad for breakfast sounds crazy, but this ginger pear salad with toasted candied walnuts is so warm and inviting! Perfect healthy way to start off your day.
Prep Time: 5 min | Cook Time: 5 min | Total Time: 10 min | Servings: 1
INGREDIENTS: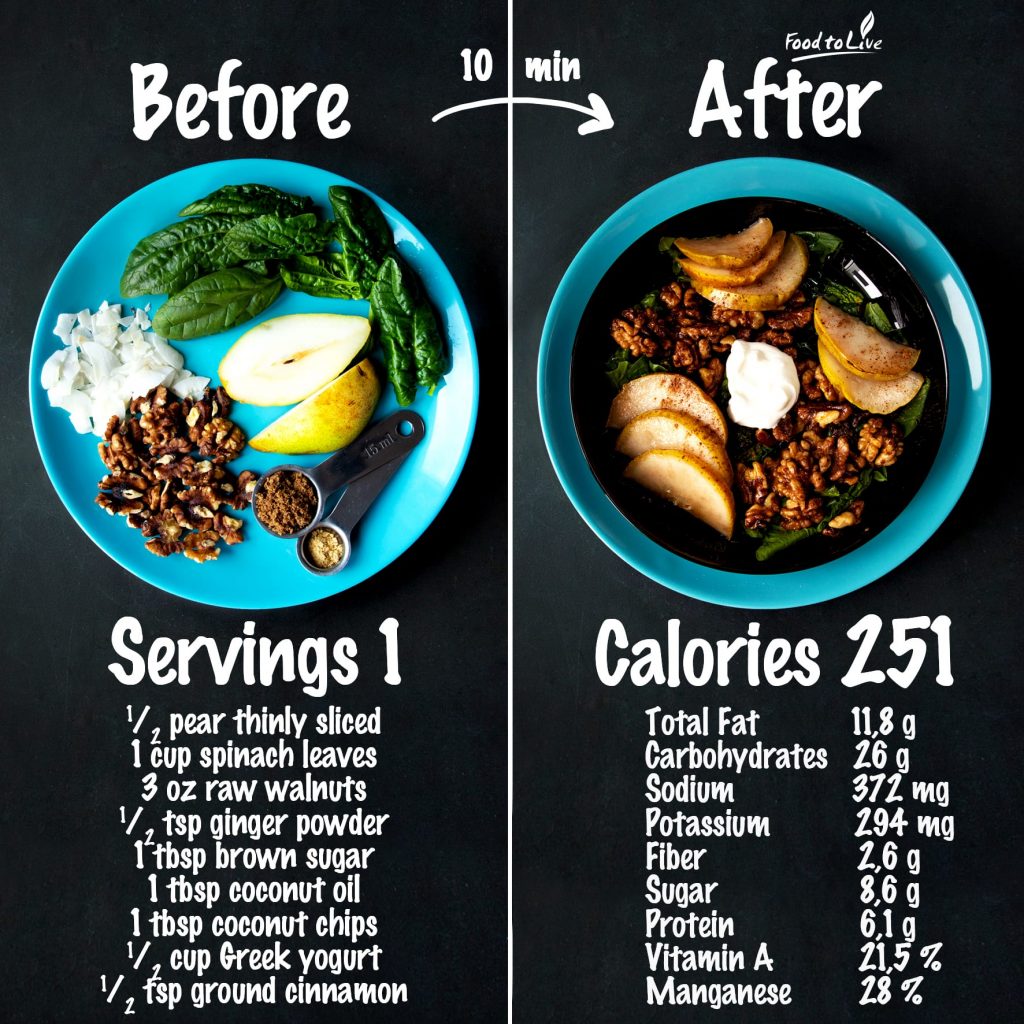 INSTRUCTIONS:
Toss walnuts with coconut oil, brown sugar, and ginger in a skillet.
Heat over medium heat, stirring until nuts brown and sugar caramelizes.
Add pears and sear briefly until they soften.
Plate by layering spinach, warm nuts and pears, Greek yogurt, and a sprinkle of cinnamon and coconut chips if you like. Enjoy while warm!
This recipe adapted from Inspector Gorgeous
Video Recipe