July 21, 2021 · Written by Foodtolive Team
Mango Chia Breakfast Popsicles
Sweet, creamy, colorful, and impossible to limit yourself to just one! These mango chia pudding popsicles are going to be your new favorite summer treat! Perfect nutritious breakfast or healthy snack.
Prep Time: 10 min | Cook Time: 0 min | Freezing Time: 5 hours | Total Time: 5 hours 10 min | Servings: 12 popsicles
INGREDIENTS:
For the chia pudding layer: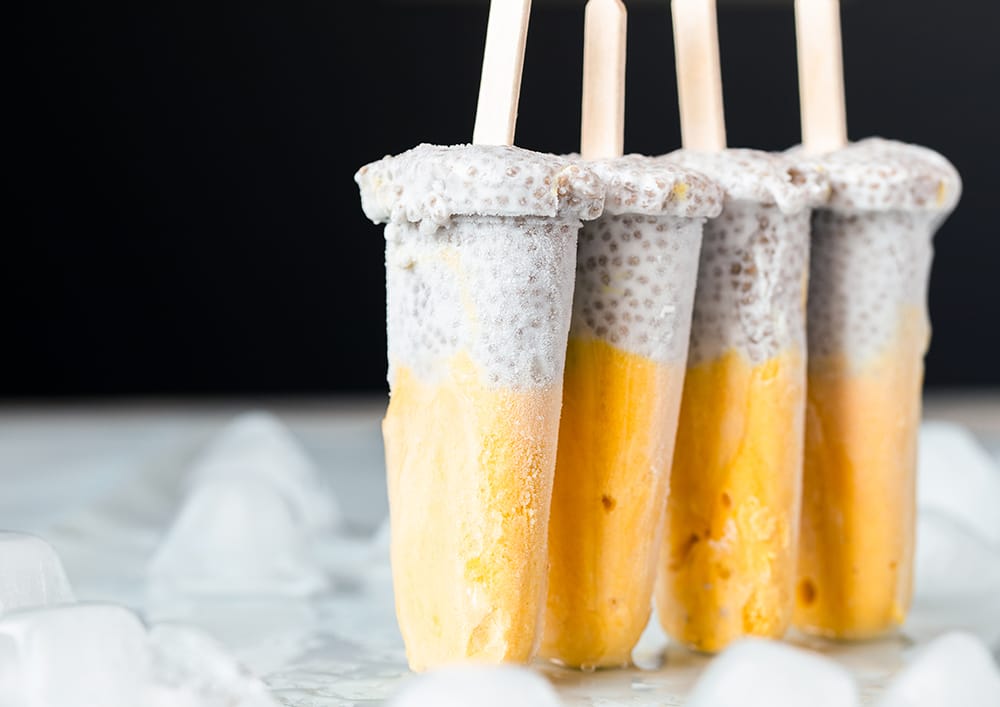 For the mango yogurt layer: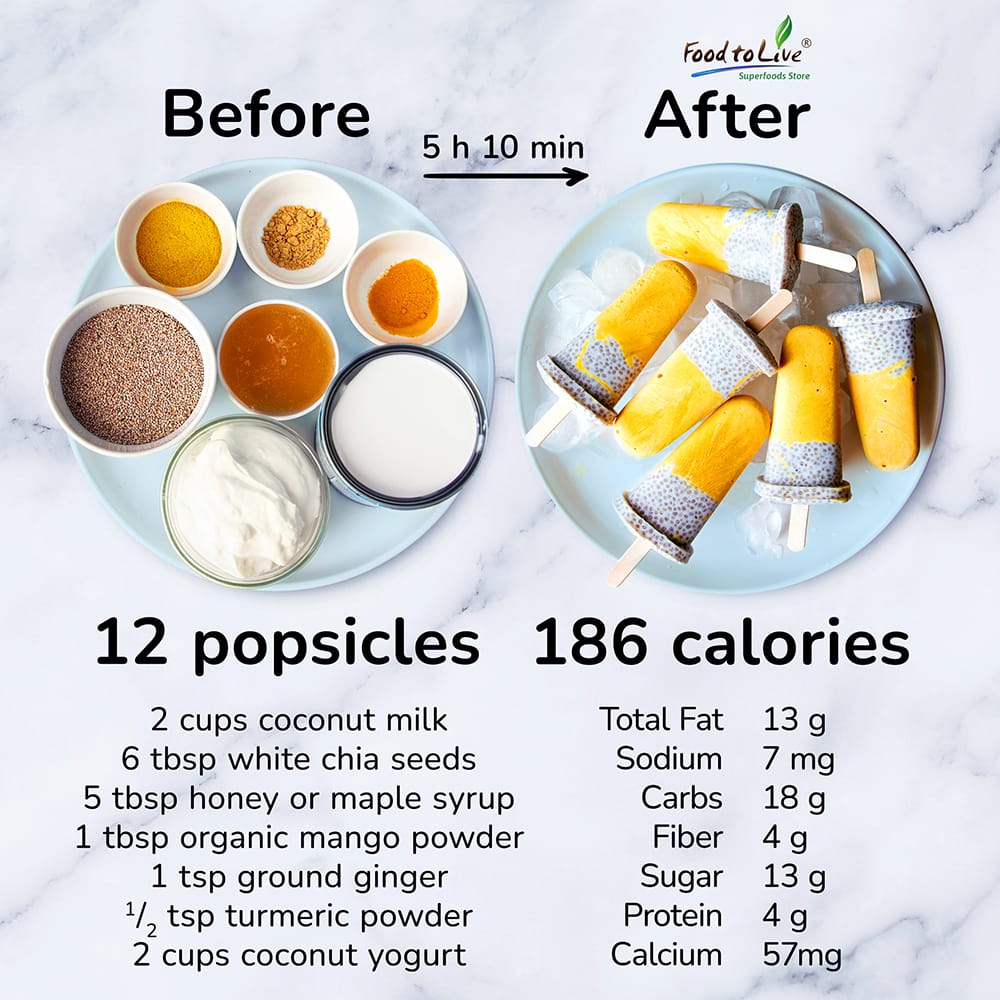 INSTRUCTIONS:
Combine chia pudding ingredients in a bowl or jug, whisk well and refrigerate for at least an hour (or overnight).
Combine mango layer ingredients in a blender and process until smooth.
Pour the mango layer into the molds and top with a chia pudding layer.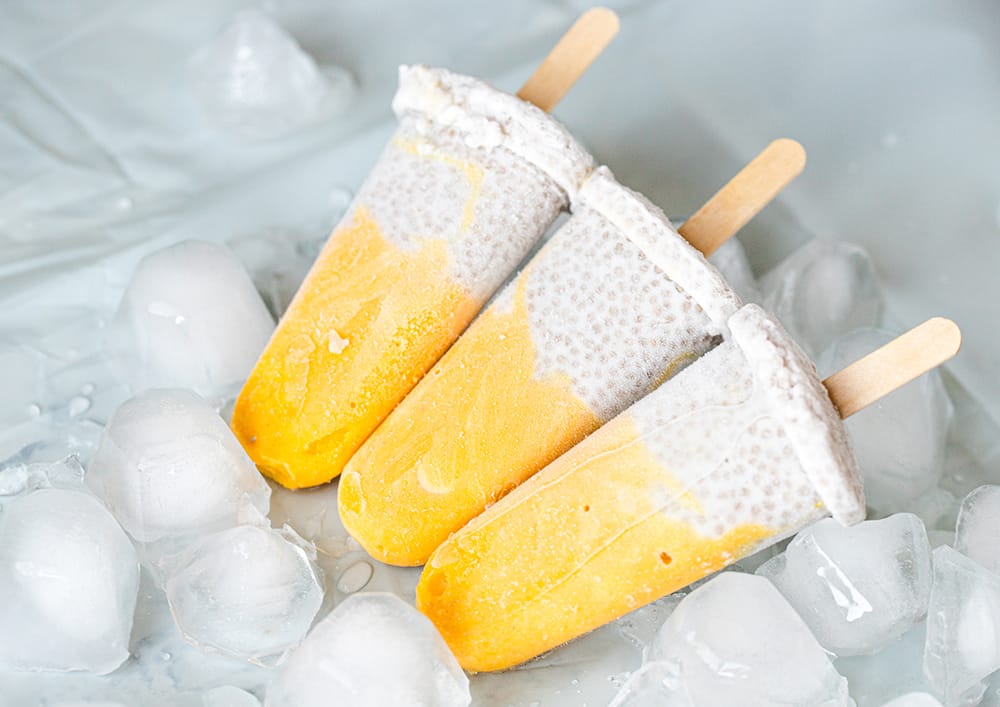 Place in the freezer for at least 4 hours.
To remove the popsicles submerge the bottom of the popsicle mold (up to the edge of the top) in room-temperature water for 10-15 seconds, then gently pull to release.
This recipe inspired by Downshiftology
Video Recipe