July 24, 2020 · Written by Foodtolive Team
Black Currant Coconut Popsicles
Refreshing, creamy homemade popsicles that are made with a medley of fresh berries, coconut milk, and superfood black currant powder! Perfect for celebrating the days of summer!
Prep Time: 5 min | Cook Time: 5 min (+4 hours for freezing) | Total Time: 4 hours 10 min | Servings: 6 popsicles
INGREDIENTS:
1 banana, sliced and frozen
1/2 cup fresh or frozen black currant
1/2 cup fresh or frozen cherries
1 tbsp organic black currant powder
1 (15 oz) can full-fat coconut milk
2 tbsp maple syrup or agave syrup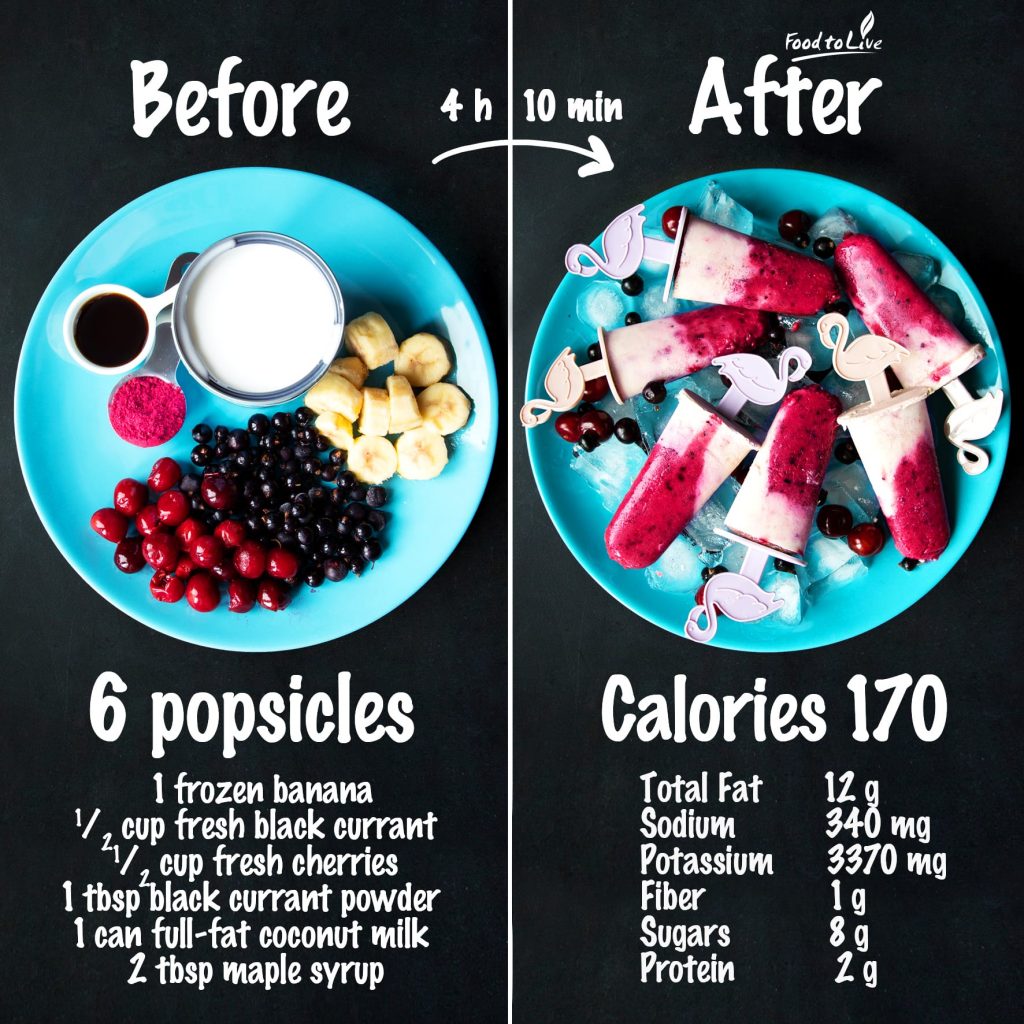 INSTRUCTIONS:
Place the frozen banana, berries, black currant powder and 1/4 can coconut milk in a food processor or high-speed blender and blend until smooth.
Fill each popsicle mold (about halfway depending on the mold you are using) with the banana-berry mixture and leave to set in the freezer.
Whisk together the coconut milk and 2 tbsp of the maple syrup, until smooth and creamy.
Pour the coconut-maple cream over the banana-berry purée layer.
Swirl it around the mold to make pretty patterns.
Freeze for 4 hours or until set.
To remove the popsicles submerge the bottom of the popsicle mold (up to the edge of the top) in room-temperature water for 10-15 seconds, then gently pull to release.