July 13, 2022 · Written by Foodtolive Team
Matcha Pistachio Ice Pops
Creamy, cooling and naturally sweetened, these Matcha Pistachio Ice Pops are fun and easy to make! The perfect refreshing summer treat made with just 5 ingredients.
Prep Time: 5 min | Cook Time: 0 min | Freezing Time: 6 hours | Total Time: 6 hours 5 min | Servings: 4
Calories: 110 | Total Fat: 7g | Fiber: 1g | Sugar: 13g | Protein: 1g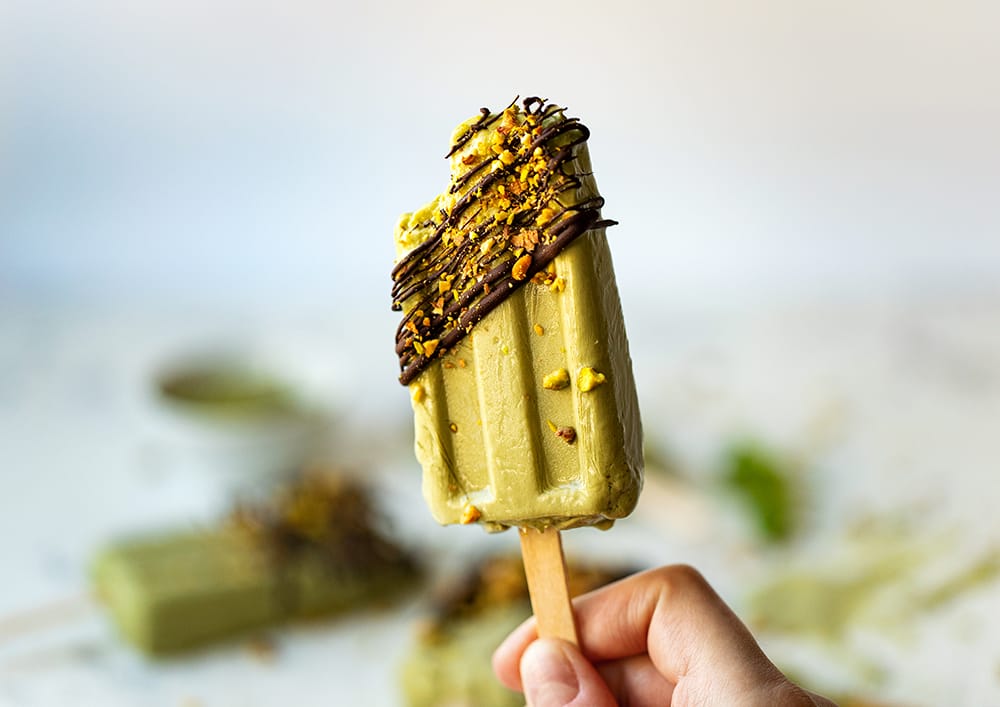 INGREDIENTS: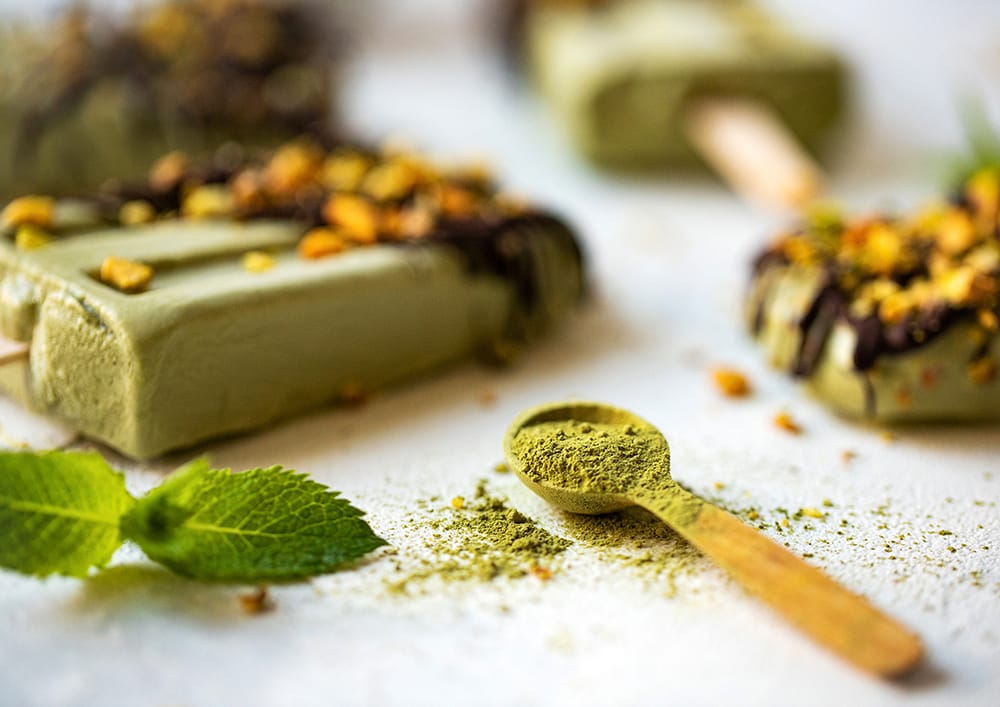 INSTRUCTIONS:
Blend the coconut milk, matcha powder, and agave syrup until well combined.
Pour into your popsicle molds.
Place in the freezer to firm up for 1 hour.
Remove from the freezer and add in the wooden sticks.
Return to the freezer for 5 hours until completely firm.
Remove from the mold, drizzle the ice pops with melted dark chocolate and a sprinkling of pistachio.
Enjoy!
This recipe adapted from Recipes Cooking
Video Recipe