February 10, 2020 · Written by Foodtolive Team
Valentine's Cherry Truffles
These Cherry Truffles are so good! They are infused with dark chocolate and fresh cherries and rolled in cherry powder.
Prep Time: 5 min | Cook Time: 10 min (+2 hours for freezing) | Total Time: 15 min | Servings: 20 truffles
INGREDIENTS:
125 g of dark chocolate
75 ml of full-fat coconut milk
30 ml maple syrup
50 g of fresh cherries
A handful of almonds (optional), finely chopped
Cherry powder (for rolling)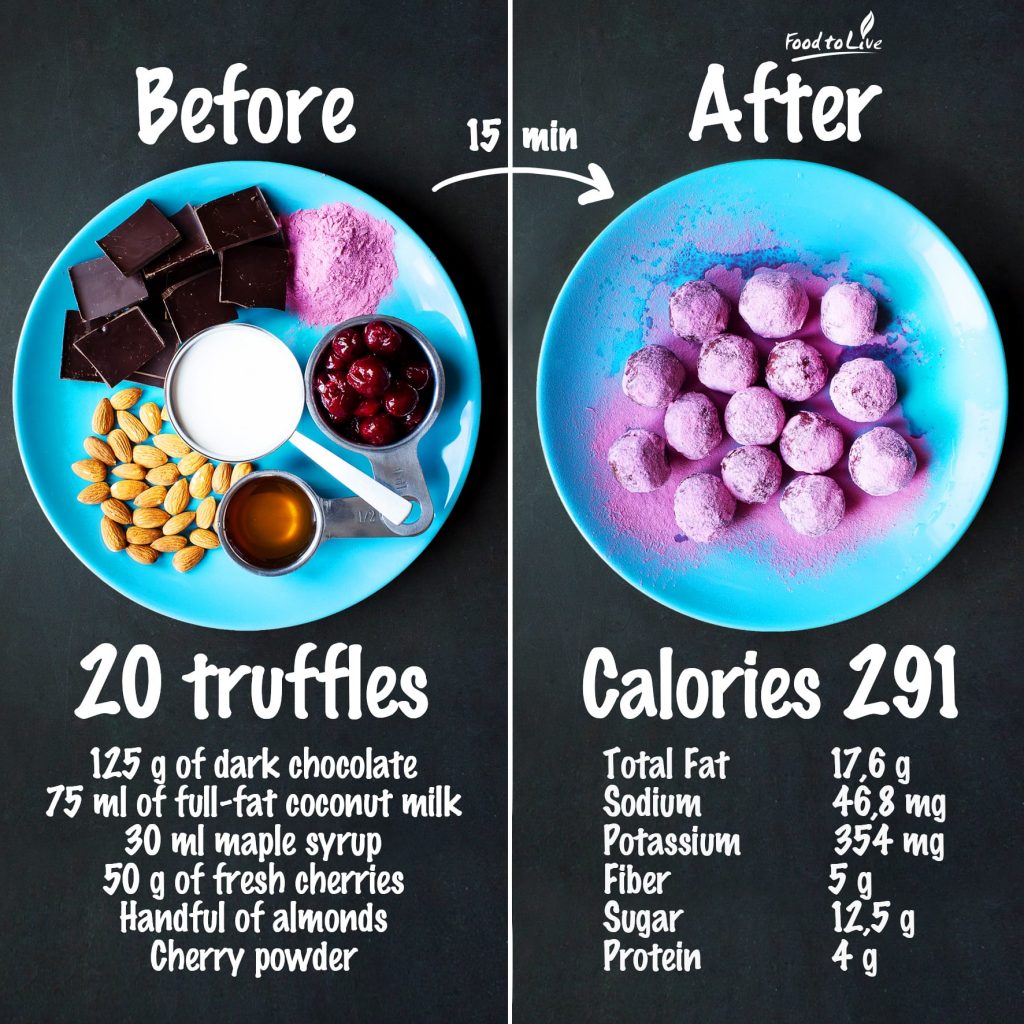 INSTRUCTIONS:
Place the chocolate pieces in a small saucepan.
Simmer gently, stirring, until all the chocolate has melted.
Once the chocolate melts completely, add the coconut milk, maple syrup, and cherries.
If you are adding chopped almonds for extra crunch, add them into the chocolate mixture once it cooled down (but not hardened).
When the mixture cools down, leave it in the fridge for a few hours (or overnight).
Scoop out a teaspoon of the thickened mixture at a time and roll into balls.
Roll them in cherry powder.