November 16, 2019 · Written by Foodtolive Team
Cozy Pumpkin Spice Matcha Latte
Get ready for a warm and comforting drink! This Pumpkin Spice Matcha Latte is a cozy hug in a cup, perfect for chilly days. This special mix of matcha and pumpkin spice creates a soothing and tasty blend that's just right for fall. If you love matcha or pumpkin flavors, this latte is a must-try!
Prep Time: 10 min | Cook Time: 5 min | Total time: 15 min | Servings: 2
INGREDIENTS: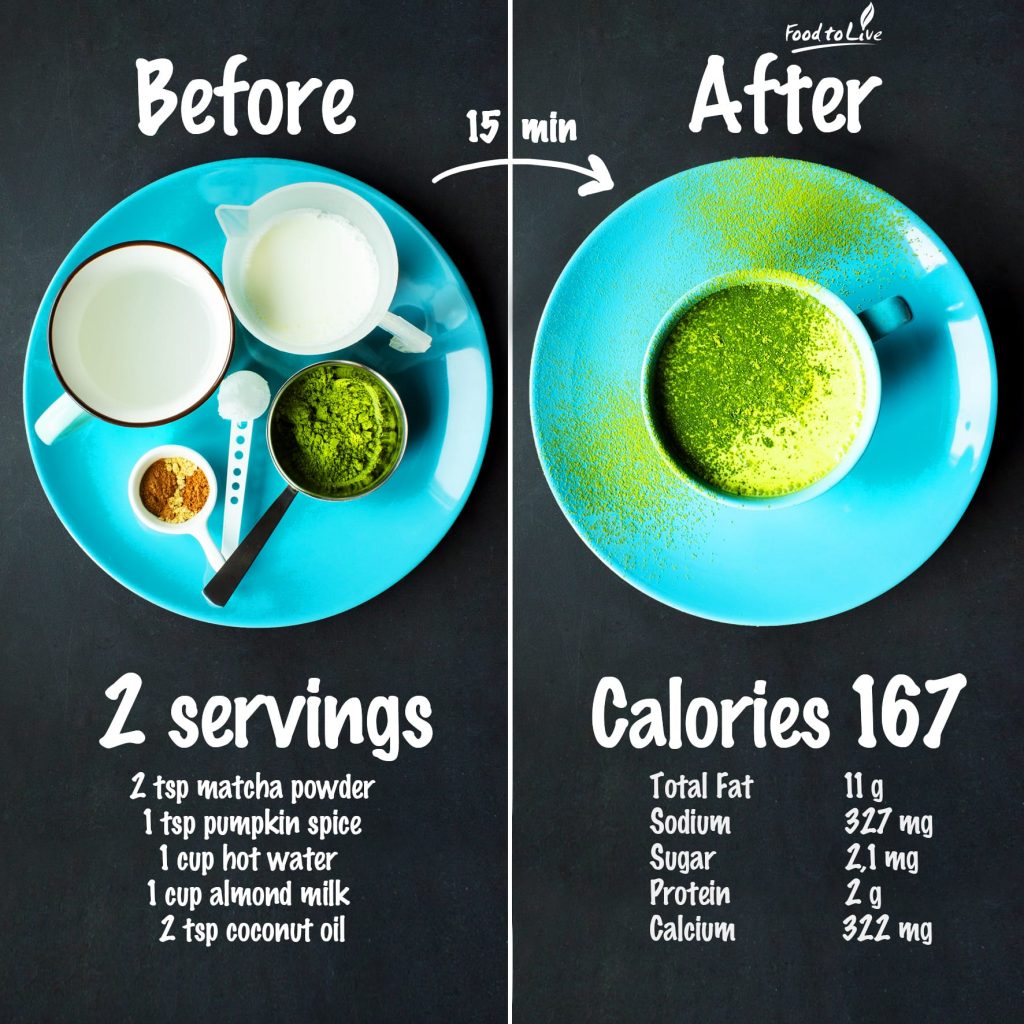 INSTRUCTIONS:
In a blender, add all the ingredients together and blend for 45 seconds to a minute.
Top with extra matcha or extra pumpkin spice and enjoy!
NOTES:
If your matcha latte cools down in the blender, you can always add more hot water on top of it if you'd like it very hot.
If you want to sweeten your latte, add a little maple or agave syrup.
It's important not to use boiling water as this can kill the flavor of the tea
This recipe adapted from Jessica In The Kitchen
Video Recipe