November 21, 2022 · Written by Foodtolive Team
Homemade Pumpkin Pie Spice + Ways to Use
An easy recipe for homemade pumpkin pie spice. Perfect for muffins, breads, pies, latte, spiced nuts, and so much more! Plus, download and print free labels for your jars.
Prep Time: 3 min | Cook Time: 0 min | Total Time: 3 min | Servings: ½ cup
Calories: 27 | Total Fat: 1g | Sodium: 3mg | Sugar: 1g | Protein: 1g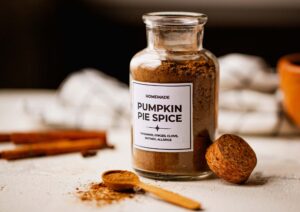 INGREDIENTS: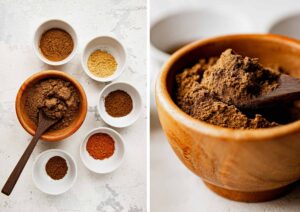 INSTRUCTIONS:
In a jar or small bowl, combine all of the ingredients.

Stir or whisk until well combined.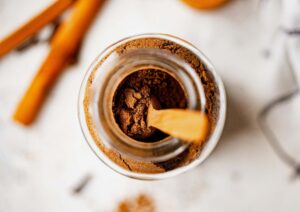 Use in recipes that call for pumpkin spice (use the amount called for in the recipe that you are following).

Store in an airtight jar or container for up to 1 year.
Add your Homemade Pumpkin Spice Mix to:
Latte
Pies
Muffins
Donuts
Breads