October 01, 2020 · Written by Foodtolive Team
Cinnamon Sugar Mini Pumpkin Donuts
Moist and fluffy baked pumpkin donuts tossed in crunchy cinnamon sugar are the perfect fall breakfast or snack! Not fried and ready in just 20 minutes!
Prep Time: 5 min | Cook Time: 15 min | Total Time: 20 min | Servings: 6 baked donuts
INGREDIENTS:
For the donuts:
For the cinnamon sugar coating: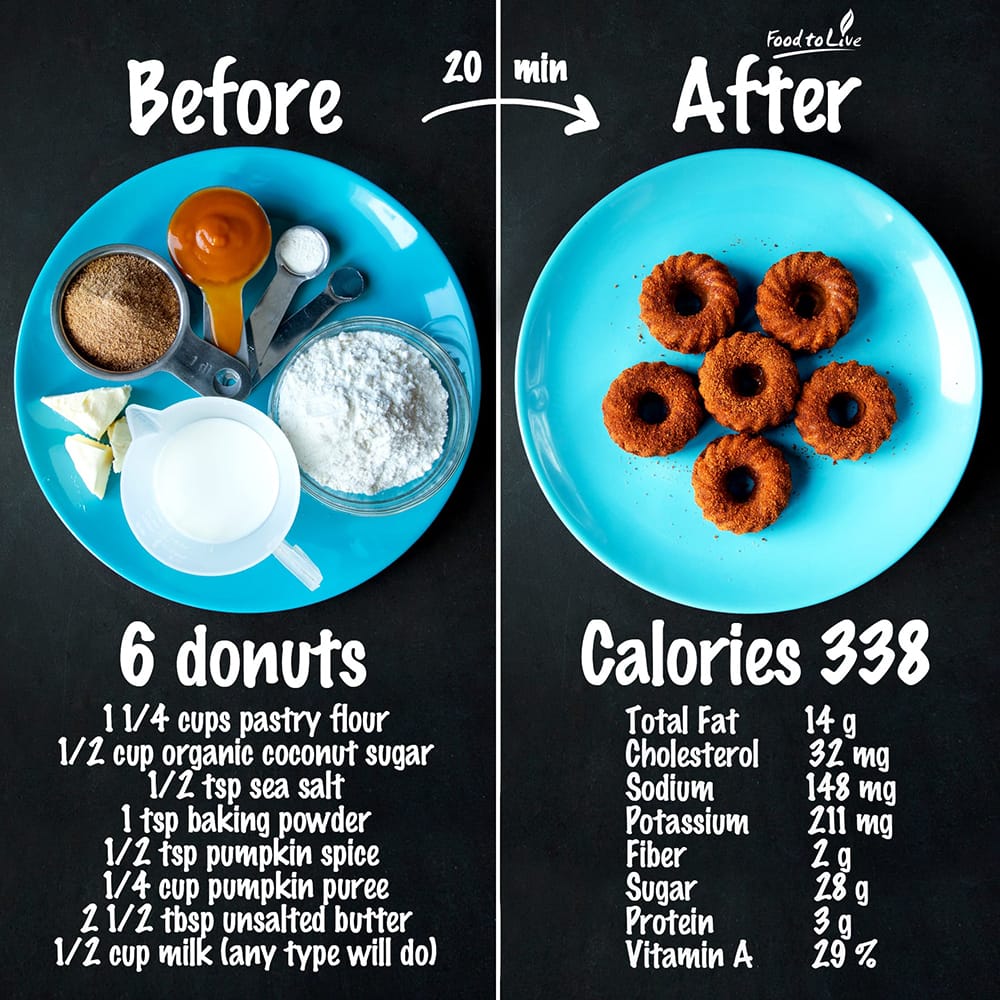 INSTRUCTIONS:
Preheat oven to 350 degrees (F).
Generously grease a doughnut pan with melted coconut oil; set aside.
In a large bowl whisk together the dry ingredients. In a separate bowl whisk together the pumpkin puree, melted butter, and milk. Gently fold the wet mixture into the dry mixture.
Spoon mixture into prepared doughnut pan (you can use a piping bag), and bake for 10-15 minutes. Allow doughnuts to cool a few minutes in the pan.
In the meantime, melt the butter for the cinnamon sugar coating; set aside. Mix the coconut sugar and cinnamon together in a medium-sized bowl; set aside.
Once the donuts are cool enough to handle, dip them in the melted butter, then roll them in the cinnamon-sugar mixture; repeat until all donuts have been covered.
Enjoy!