December 09, 2020 · Written by Foodtolive Team
Cinnamon Streusel Baked Apples
Baked apples topped with coconut-oat streusel topping are the perfect easy, warm and cozy dessert the whole family will love.
Prep Time: 10 min | Cook Time: 30 min | Total Time: 40 min | Servings: 4 stuffed apples
INGREDIENTS: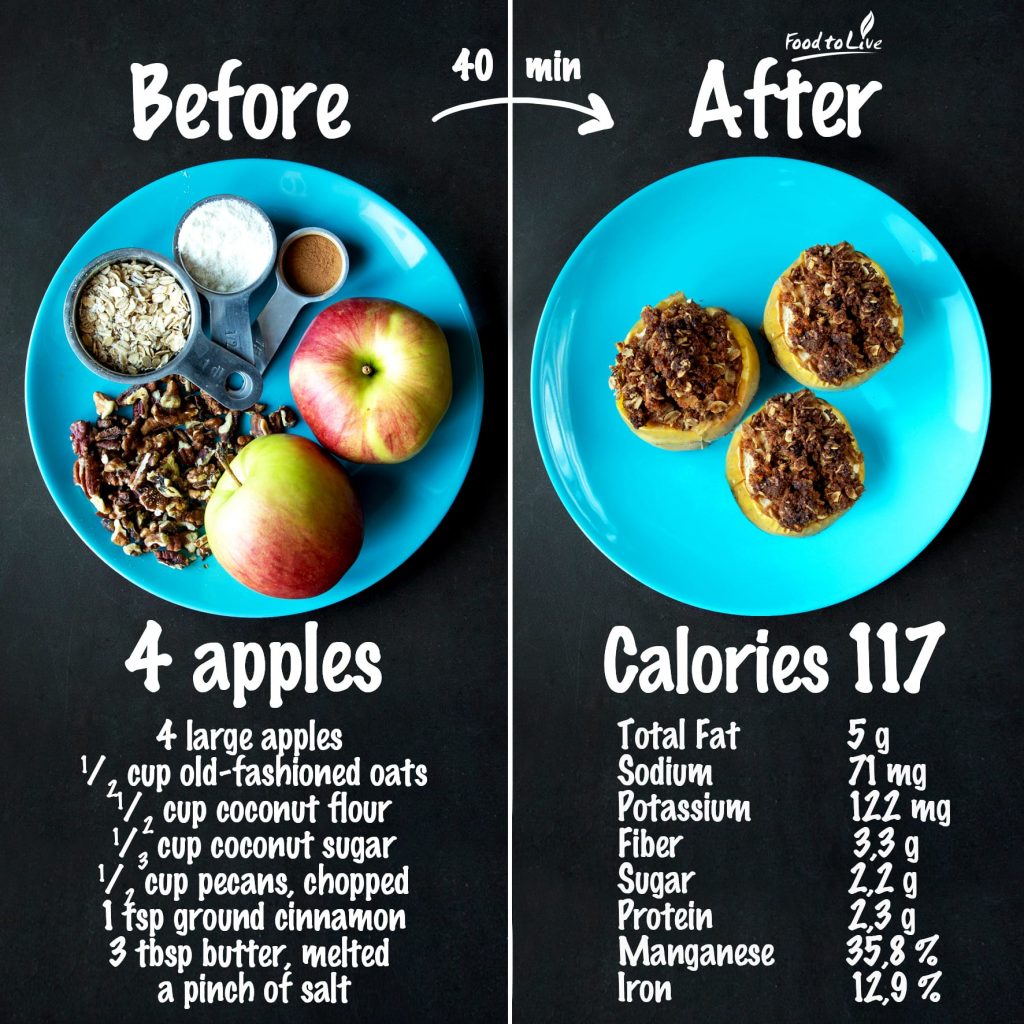 INSTRUCTIONS:
Preheat oven to 350 degrees.
Using a melon baller or paring knife, score the tops of the apples. Then scoop out some of the apples, so that you have a cavity about an inch and a half wide. Just make sure you don't core through the bottom of the apple. You can peel the apples but we prefer to keep the skin on.
Grease an oven-safe baking dish with cooking spray or coconut oil (8×8 will work best), and place the apples in the dish.
In a bowl combine oats, flour, sugar, pecans, and spices. Add in melted butter. Stir to combine.
Place apples in a baking dish. Divide the oat mixture evenly among the center of the apples, pressing the filling in towards the center of the apples.
Pour water into the bottom of the baking dish.
Bake the apples in a 180 C/350 F oven for about 30 minutes or until the apples are soft and the crumble is golden brown.
Serve with vanilla ice cream and a drizzle of caramel sauce/maple syrup.