May 27, 2018 · Written by Foodtolive Team
Traditional Apple Crisp
This Old Fashioned Apple Crisp recipe is healthy and delicious: yummy apples, cinnamon, and oats make the perfect family dessert.
Prep Time 15 minutes | Cook Time 35 minutes | Total Time 50 minutes | 6 Servings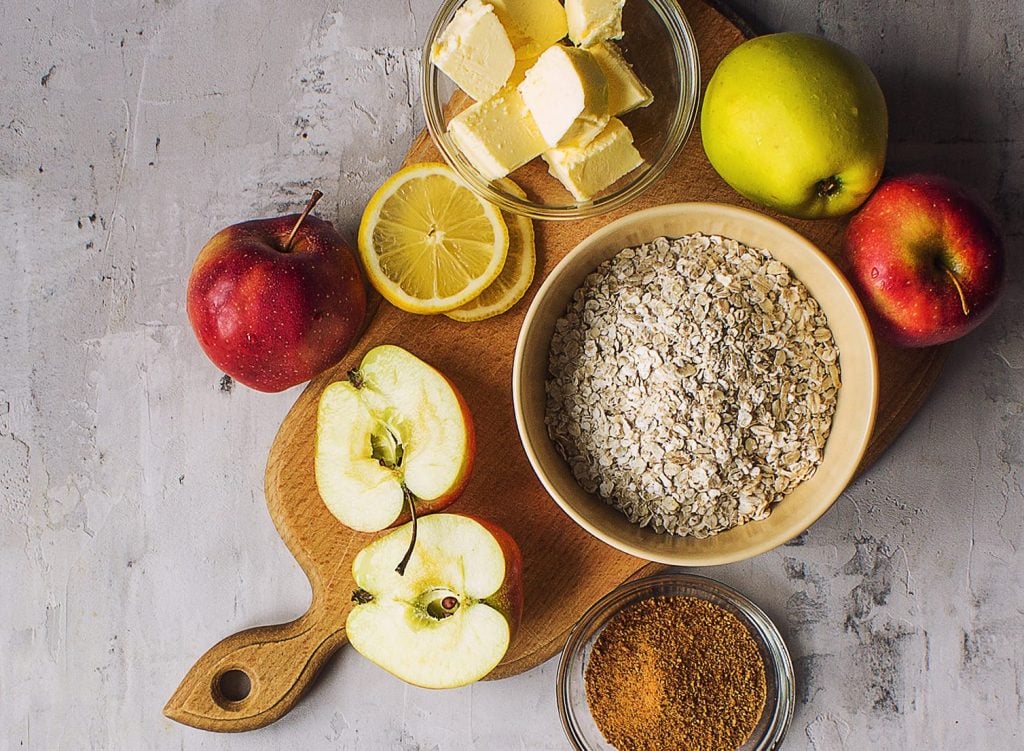 INGREDIENTS:
1/2 cup flour
1/2 cup old-fashioned oats
1/4 cup coconut sugar
1/2 teaspoon baking powder
1/4 teaspoon ground cinnamon
dash of salt
1/3 cup unsalted butter, cut into small pieces
For the Apple filling:
3-4 large apples, peeled and thinly sliced
3 tablespoon butter, melted
2 tablespoon flour
1 tablespoon lemon juice
3 tablespoon milk
1 tablespoon coconut sugar
1/2 tsp ground cinnamon
dash of salt
For serving (optional):
Vanilla Ice Cream
Caramel Sauce or Chocolate Glaze or Fresh Berries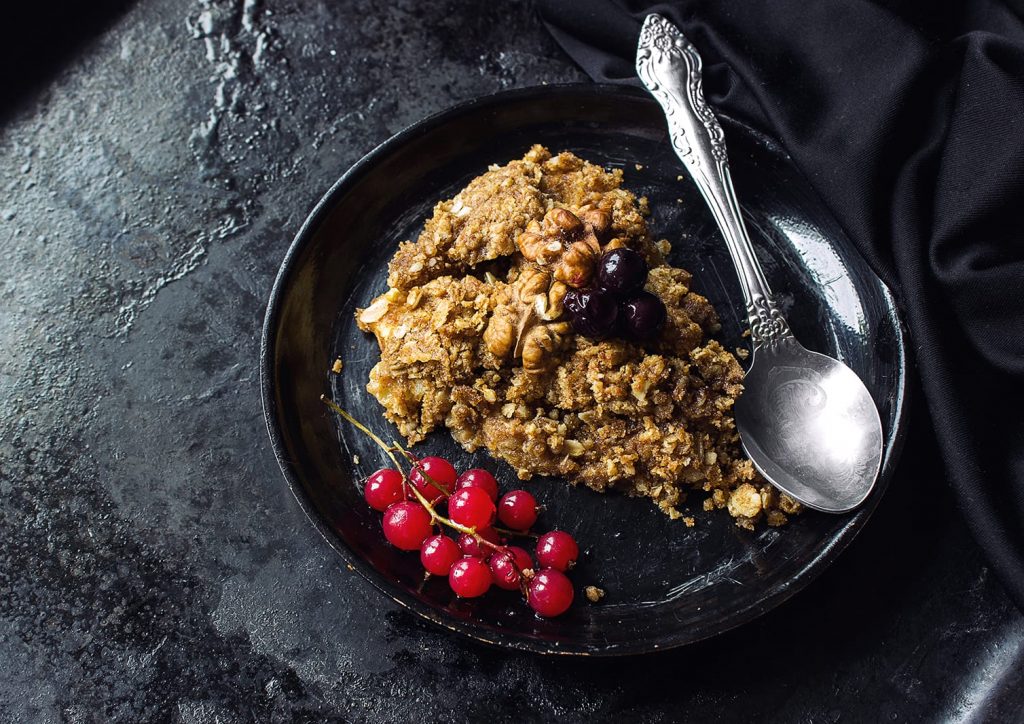 INSTRUCTIONS:
Preheat oven to 375 degrees F.
For the topping:
In a medium size bowl combine the crumb topping ingredients with a fork or pastry blender until it resembles small crumbs. Refrigerate while you prepare the apple filling.
For the Apple Filling:
In a small bowl, combine melted butter and flour until well blended. Add lemon juice, milk and stir well. Stir in coconut sugar, cinnamon, and salt.
Pour butter mixture over apples and toss to coat. Pour apple mixture into a baking dish and spread into an even layer.
Sprinkle crumb topping evenly over the apples.
Bake for 30-35 minutes or until golden brown and top is set.
Remove from oven and allow to cool for at least 10 minutes before serving.
Serve with Vanilla Ice Cream, Fresh Berries, and Caramel Sauce or Chocolate Glaze.