May 27, 2018 · Written by Foodtolive Team
Traditional Apple Crisp
This classic Apple Crisp recipe is both wholesome and tasty. With delightful apples, a touch of cinnamon, and hearty oats, it's the ideal dessert for the whole family to enjoy.
Prep Time 15 minutes | Cook Time 35 minutes | Total Time 50 minutes | 6 Servings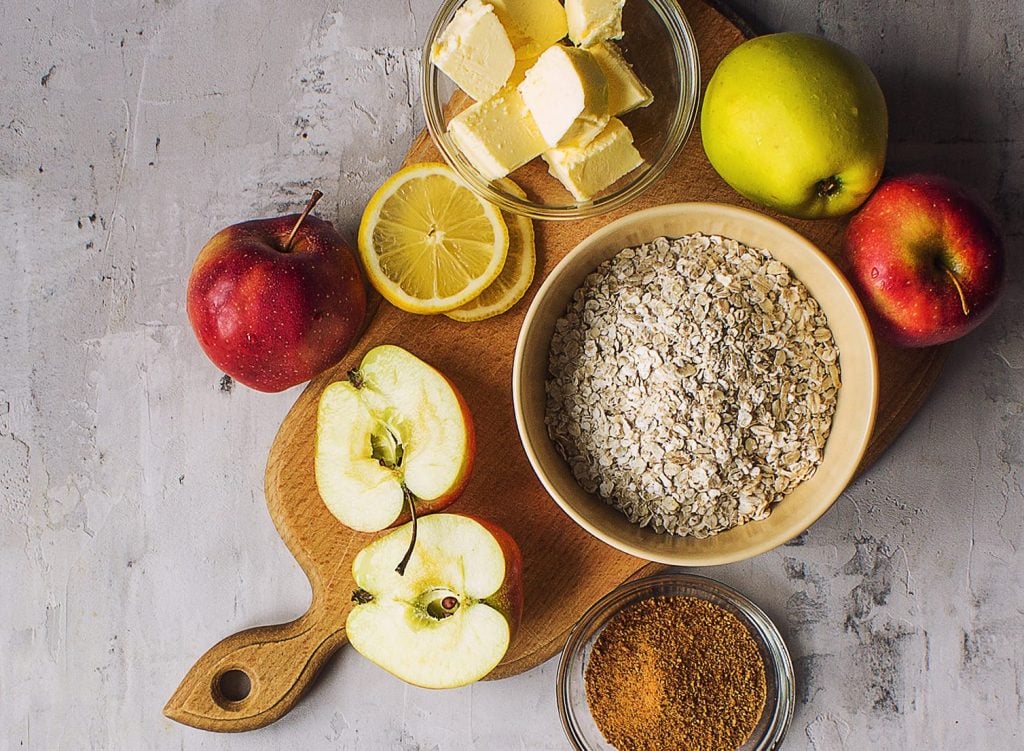 INGREDIENTS:
For the Apple filling:
4 large apples, peeled and sliced
3 tbsp butter, melted
2 tbsp pastry flour
1 tbsp lemon juice
3 tbsp milk
1 tbsp coconut sugar
1/2 tsp ground cinnamon
pinch of salt
For serving (optional):
Vanilla ice cream
Caramel sauce/chocolate glaze/fresh berries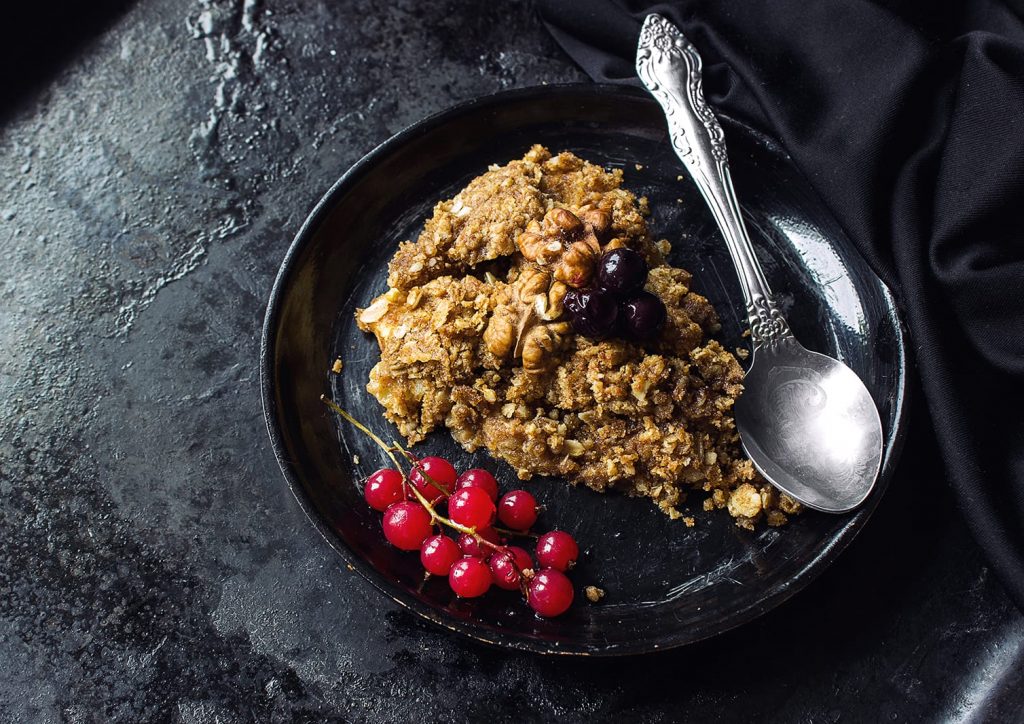 INSTRUCTIONS:
Preheat your oven to 350°F (175°C). Grease an 8×8-inch (20×20 cm) baking dish or a similar-sized ovenproof dish.
In a medium-sized bowl, prepare the crumb topping. Combine the flour, oats, coconut sugar, baking powder, ground cinnamon, and a dash of salt. Add the small pieces of unsalted butter and use a fork or your fingers to work the butter into the dry mixture until you have a crumbly texture. Set aside.
In a large bowl, place your thinly sliced apples. In a separate bowl, whisk together the melted butter, flour, lemon juice, milk, coconut sugar, ground cinnamon, and a dash of salt. Pour this mixture over the apples and gently toss to coat the apple slices evenly.
Transfer the apple mixture to your prepared baking dish and spread it out evenly.
Sprinkle the crumb topping mixture evenly over the apples.
Place the baking dish in the preheated oven and bake for about 40-45 min or until the topping is golden brown, and the apples are tender when pierced with a fork.
Remove the apple crisp from the oven and let it cool slightly before serving.
You can serve it warm with a scoop of vanilla ice cream, a drizzle of caramel sauce or chocolate glaze, fresh berries, and some walnuts if desired.
Enjoy your delicious homemade Apple Crisp!
This recipe adapted from Tastes Better From Scratch
Video Recipe