August 24, 2018 · Written by Foodtolive Team
Vegan Dutch Baby with Caramelised Apples
Revel the goodness in this vegan Dutch baby with caramelized apples. It gives you great taste as well as healthy perks. It has all-natural ingredients, low in calories, and various vitamins and minerals that will energize your morning.
Prep Time 15 minutes | Cook Time 30 minutes | Total Time 45 minutes | 6 Servings
INGREDIENTS:
2 tablespoon almond butter
1 tablespoon coconut oil
1 cup almond milk
2/3 cup oat flour
3 tablespoons coconut sugar
1/2 teaspoon nutmeg
1/2 teaspoon ground cinnamon
Topping:
3 apples (sliced)
3 tablespoons granulated sugar
1/2 teaspoon ground cinnamon
1 tablespoon coconut oil
Powdered sugar (for dusting)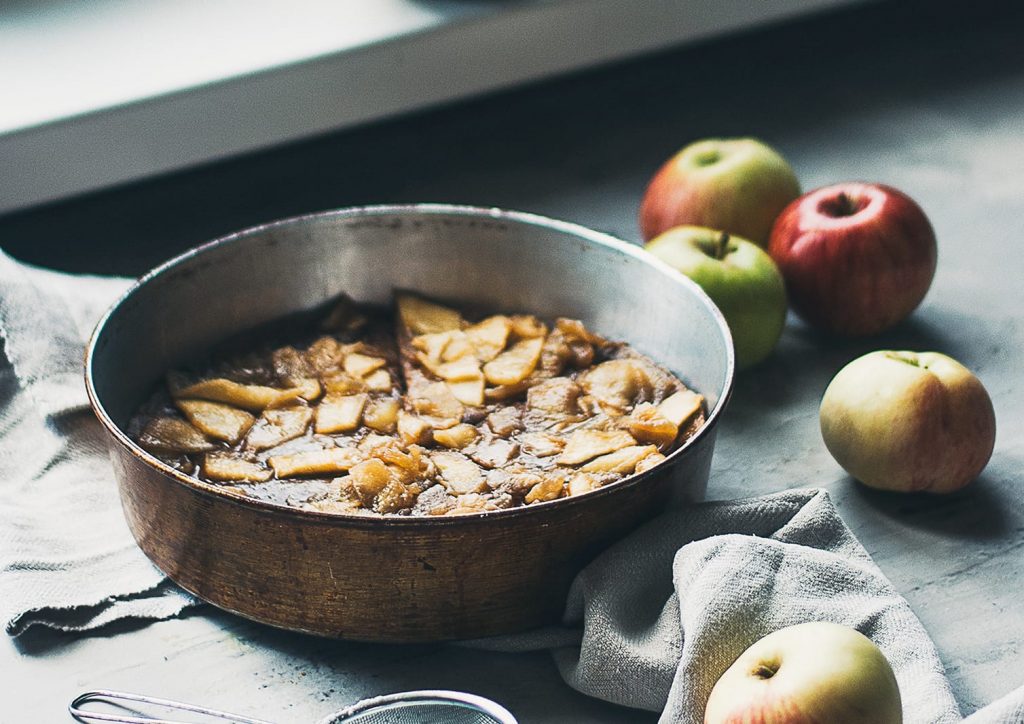 INSTRUCTIONS:
Preheat oven to 350 degrees F. Lightly grease a cast iron skillet and set aside.
To make the dutch baby batter, combine the almond butter, coconut oil, almond milk, flour, coconut sugar, nutmeg, and cinnamon in a blender on medium-high until smooth. Pour the batter into the greased cast iron skillet and bake for 25 to 30 minutes.
While the dutch baby is baking, prepare the topping. Heat a large skillet over medium-high heat and melt the 1 tablespoons of coconut oil. When melted, add in the granulated sugar, apples, and cinnamon. Saute until apples are tender, which will take about 10-15 minutes. Remove from heat and set aside until the dutch baby is done. Top the dutch baby and sprinkle with powdered sugar.