February 25, 2020 · Written by Foodtolive Team
Vegan Matcha Souffle Pancakes
This recipe is an egg-free and dairy-free version of popular Japanese Souffle Pancakes.
Prep Time: 5 min 
Cook Time: 15 min | Total Time: 20 min | Servings: 2-3 pancakes
INGREDIENTS: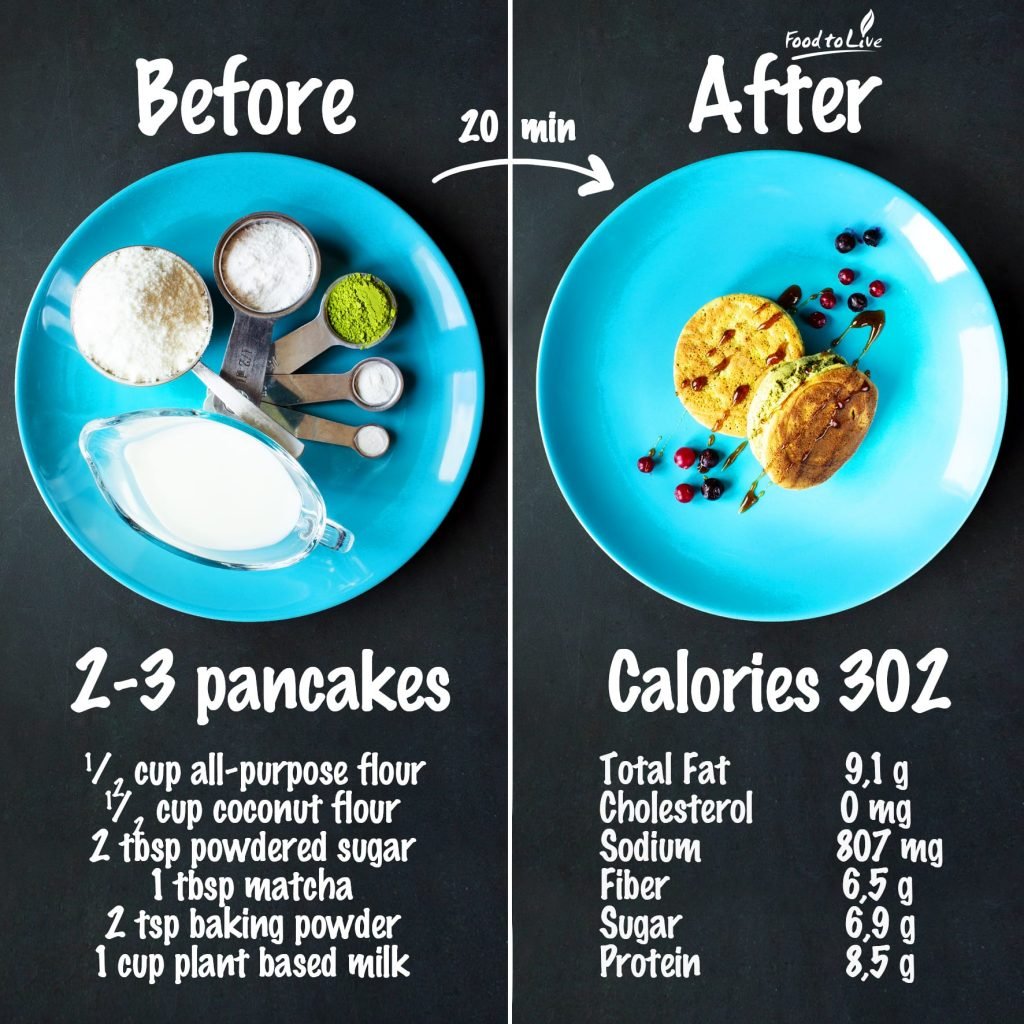 INSTRUCTIONS:
Whisk together 2 types of flour, powdered sugar, matcha, salt, baking powder, and baking soda until well combined.
Make a well in the dry ingredients and add oil and vinegar, then slowly add milk and whisk until smooth.
Heat a large pan over medium heat. Add a thin layer of oil at the bottom. Place the ring molds. Spoon half the batter into one mold, then the other. Cover the pan with a lid and let cook for 8 to 10 minutes.
Use a spatula to flip the pancakes. Cover the pan again and cook for another 3 minutes.
Remove the pancakes to a plate.
Serve immediately with maple syrup and your favorite fruits or berries.