January 20, 2021 · Written by Foodtolive Team
Chai-Infused Muffins with Oat & Quinoa Flour
Get ready to savor the cozy charm of chai-spiced muffins. These delightful treats are crafted with a blend of hearty oat and quinoa flours, offering a mix of wholesome goodness and irresistible flavor. Dairy and refined sugar-free!
Prep Time: 5 min | Cook Time: 25 min | Total Time: 30 min | Servings: 12 muffins
INGREDIENTS: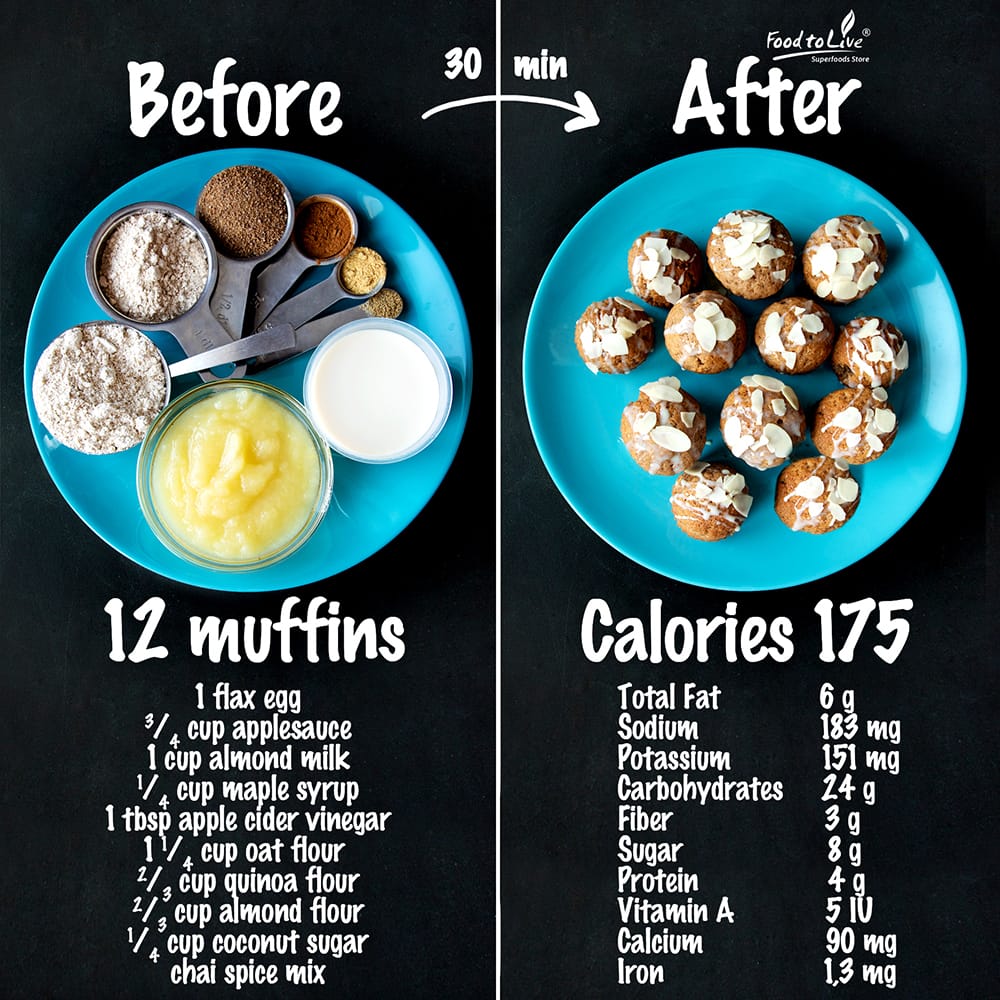 INSTRUCTIONS:
Preheat your oven to 350°F and grease a 12-cup muffin tin.
Mix flax and water and set aside to thicken.
In a bowl, whisk together applesauce, milk, and syrup. Add the flax mixture.
Stir in the dry ingredients.
Fill each cup 3/4 full and rest for 5 min.
Bake in the center rack for 25 min.
Let cool in the pan for 2 minutes, then transfer to a wire rack to cool completely.
Drizzle with coconut butter, sprinkle with sliced almonds, and enjoy!
This recipe adapted from Simply Quinoa
Video Recipe