March 16, 2019 · Written by Foodtolive Team
Vegan Almond Blueberry Mini Muffins
Enjoy these guilt-free treats – Healthy Blueberry Mini Muffins made with Almond Flour. They're packed with almond goodness and bursting with juicy blueberries. These muffins are a wholesome snack that won't mess up your healthy eating plans.
Prep Time: 10 min | Cook Time: 25 min | Total Time: 35 min | Servings: 12 muffins
INGREDIENTS:
2 cups almond flour
1/2 tsp baking soda
1/2 tsp baking powder
1/8 tsp salt
3 flax eggs (3 tbsp ground flaxseed + 9 tbsp water)
1/4 cup maple syrup
1 tbsp coconut oil melted
1 tsp vanilla extract
1 cup fresh blueberries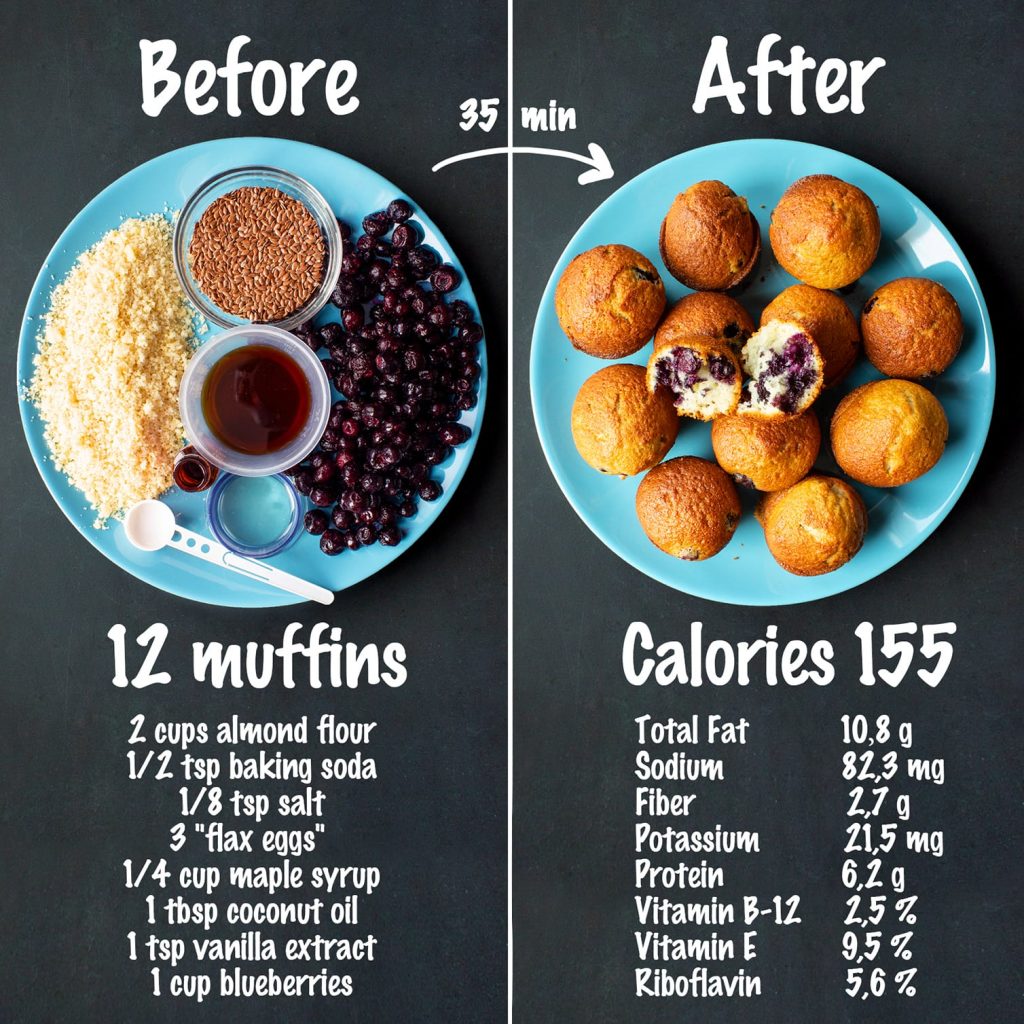 INSTRUCTIONS:
Preheat your oven to 325 degrees and prepare a mini muffin tin with liners or by greasing it.
First, make a flax egg by mixing ground flaxseeds with water in a small bowl. Let it sit for at least 10 min to thicken.
In a large bowl, combine the dry ingredients.
In another bowl, mix together the wet ingredients, including the flax egg.
Now, pour the wet ingredients into the bowl with the dry ingredients and gently stir until just combined. Be careful not to overmix.
Carefully fold in the blueberries, again being cautious not to overmix.
Fill each muffin cup about 3/4 full with the batter.
Bake in the preheated oven for 22-25 minu or until they turn golden brown and a toothpick comes out clean when inserted.
Let them cool and then enjoy! You can store them in an airtight container for up to three days or freeze them for later.
This recipe slightly adapted from Practical Stewardship
Video Recipe