December 16, 2018 · Written by Foodtolive Team
Spiced Vegan Gingerbread Cookies
These Spiced Vegan Gingerbread Cookies are a delightful treat that captures the warm, comforting flavors of ginger, cinnamon, and cloves. They're not only delicious but also completely plant-based, making them a perfect choice for everyone to enjoy during the holiday season.
INGREDIENTS:
1 flax "egg" (1 tbsp flax seeds, freshly ground + 3 tbsp warm water)
½ cup (1 stick) vegan butter
½ cup sugar
½ cup molasses
2⅓ cups all-purpose flour, plus extra for rolling out the dough
1tsp ground ginger
1tsp ground cinnamon
½ tsp nutmeg
½ tsp allspice
½ tsp baking soda
½ tsp baking powder
¼ tsp sea salt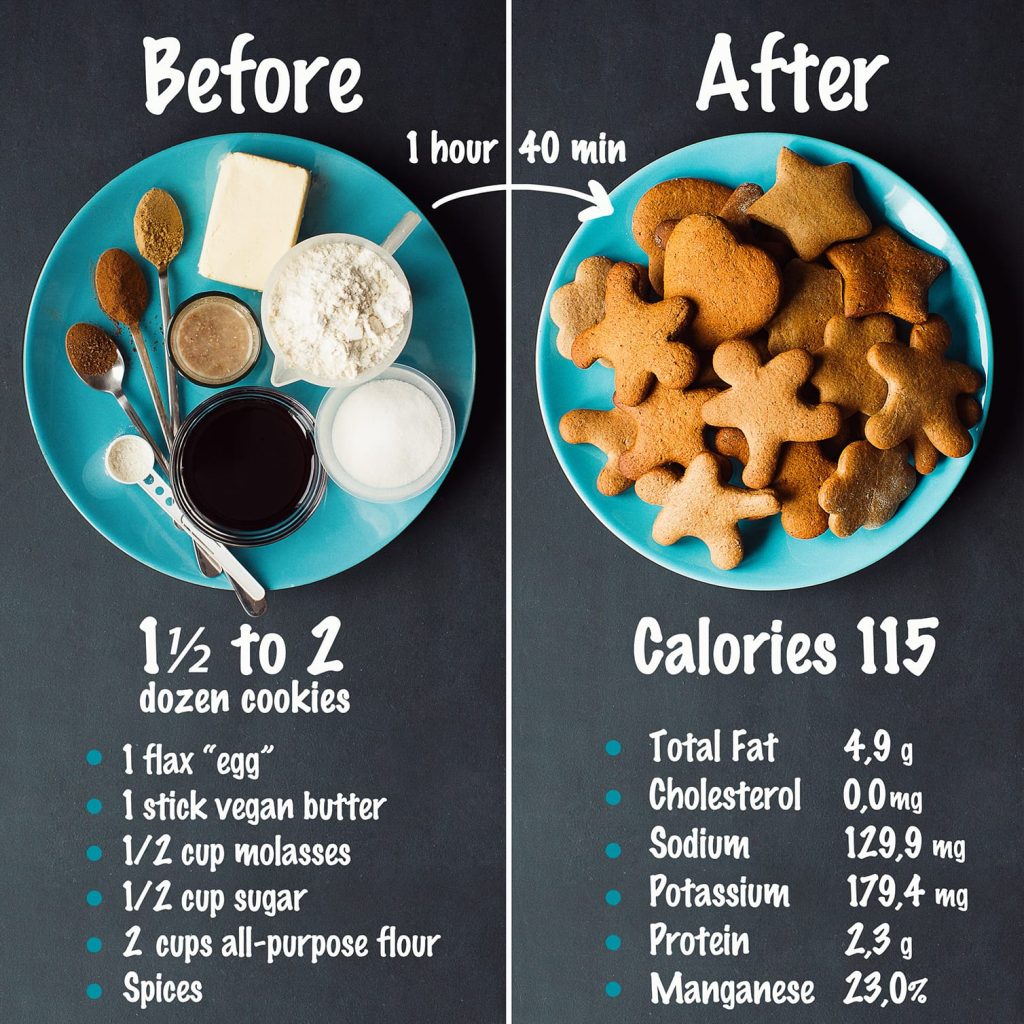 INSTRUCTIONS:
Mix vegan butter, sugar, molasses, and flax "egg" in a big bowl. Add flour, ginger, cinnamon, nutmeg, allspice, baking soda, baking powder, and salt. Stir until it's a thick dough.
Wrap the dough in plastic and freeze for 1 hour. Then, roll it out, cut shapes, and freeze again for 10 min.
Bake at 350°F for 8-10 min.
Decorate cookies as you like.
Store extras in a sealed container at room temperature. Enjoy!
This recipe adapted from I Love Vegan
Video Recipe


Non-Vegan Version: