December 22, 2018 · Written by Foodtolive Team
Vegan Spicy Hot Chocolate
Prep Time: 5 mins | Cook Time: 5 mins | Total Time: 10 mins | Serves: 2 cups
INGREDIENTS:
2 cups almond milk
½ tsp ground cinnamon
½ tsp ground ginger
¼ tsp ground allspice
¼ tsp ground nutmeg
Pinch of ground cardamom
Pinch of ground cloves
3 tbsp maple syrup
4 tbsp cocoa powder
20g dark vegan chocolate, chopped
Splash of hot water
3 tbsp coconut cream from a tin of coconut milk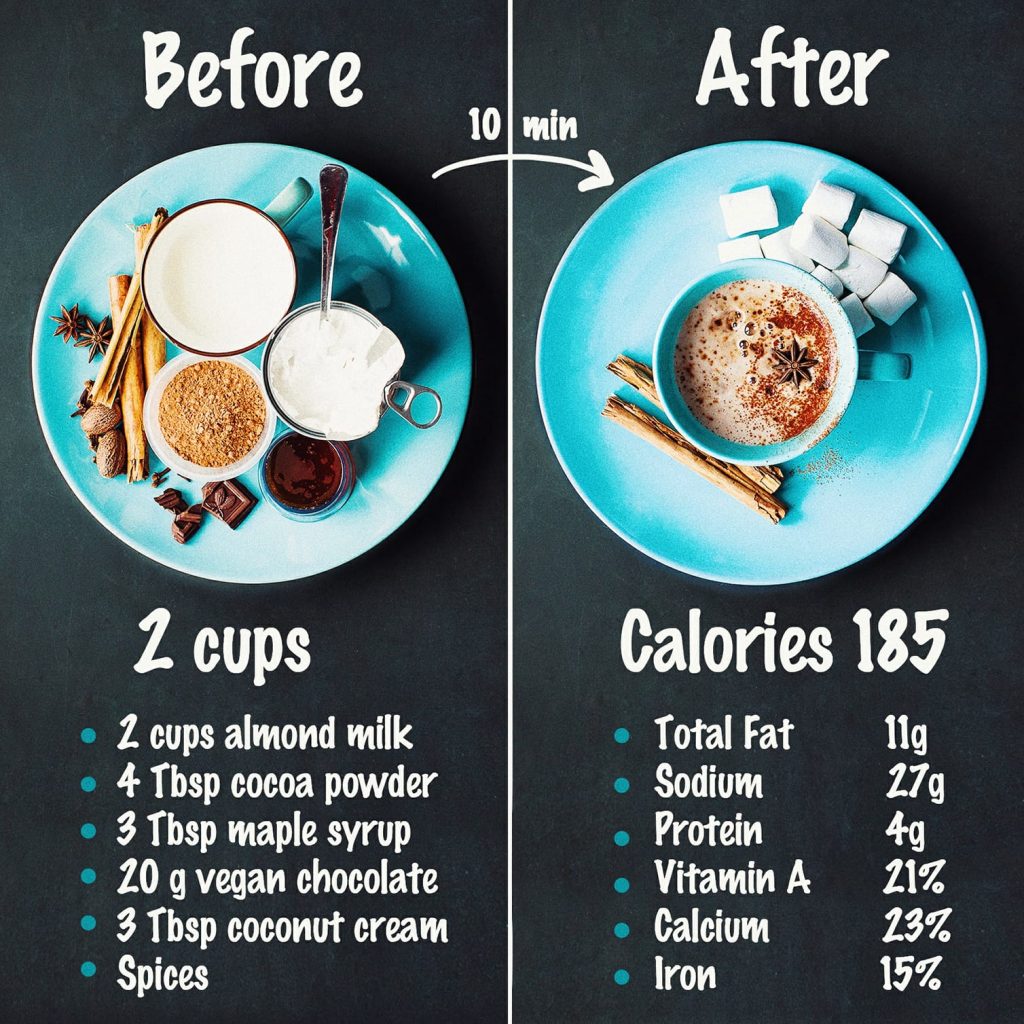 INSTRUCTIONS:
Place the milk and maple syrup in a saucepan on medium heat.
Mix the spices and cocoa powder in a cup and add a splash of hot water, mixing until it becomes a paste.
Place this in with the milk and stir well. Add chopped vegan chocolate. Leave to warm up on a gentle simmer.
Place the coconut cream in a bowl, mix with a hand-held mixer until fluffy and whipped.
Pour the hot chocolate into mugs, top with the whipped cream and decorate with extra spices or cocoa powder.