December 22, 2018 · Written by Foodtolive Team
Vegan Spicy Hot Chocolate
Prep Time: 5 mins | Cook Time: 5 mins | Total Time: 10 mins | Serves: 2 cups
INGREDIENTS: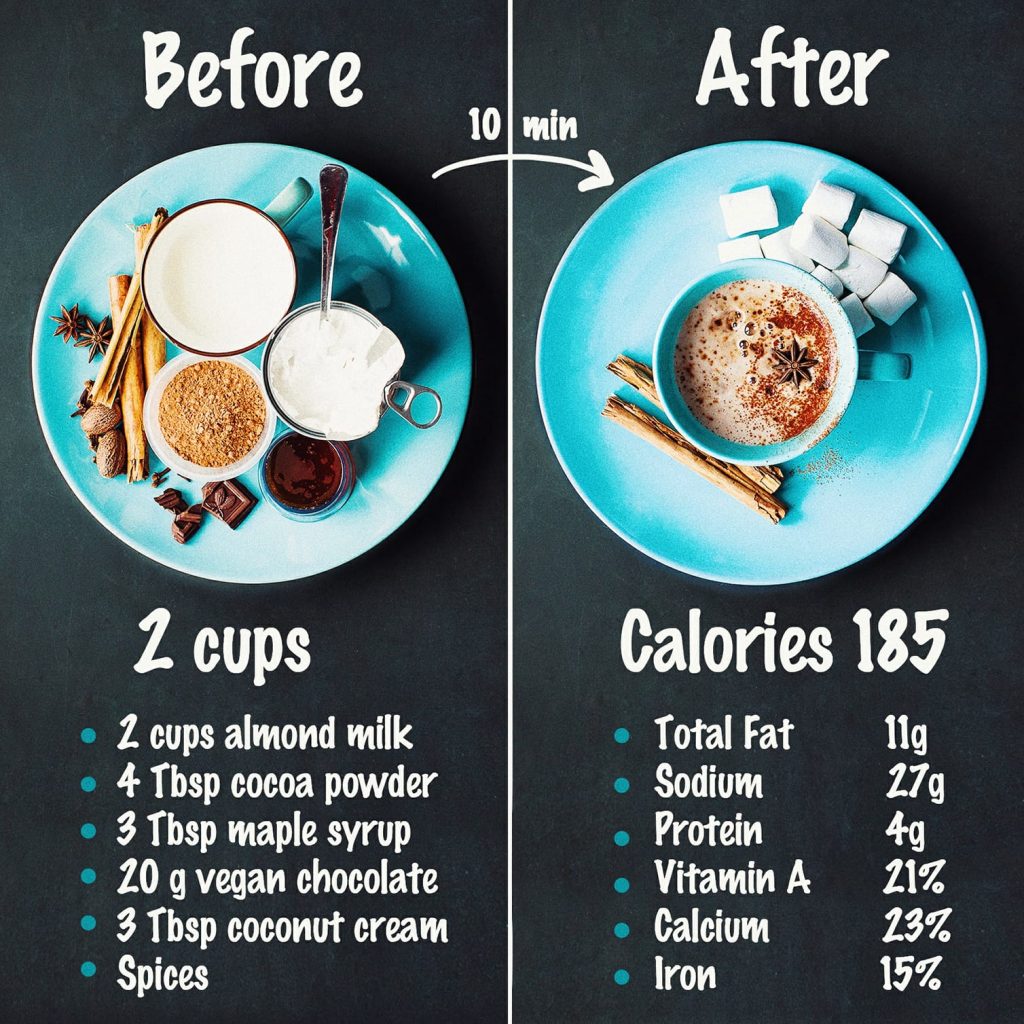 INSTRUCTIONS:
Combine milk and maple syrup in a saucepan over medium heat.
In a cup, blend spices and cocoa powder with a splash of hot water until it forms a paste. Add this to the milk mixture and stir in chopped vegan chocolate. Simmer gently.
Whip coconut cream until fluffy in a bowl using a hand-held mixer.
Pour the hot chocolate into mugs, add whipped cream on top, and garnish with extra spices or cocoa powder. Enjoy!
Video recipe