May 11, 2020 · Written by Foodtolive Team
Vegan Amaranth Pudding for Chocolate Lovers
Satisfy your chocolate cravings with this Vegan Chocolate Amaranth Pudding. It's a creamy and indulgent dessert that's not only delicious but also suitable for vegans. Enjoy a sweet treat without any guilt!
Prep Time: 5 mins | Cook Time: 35 mins | Total Time: 40 mins | Servings: 4
INGREDIENTS: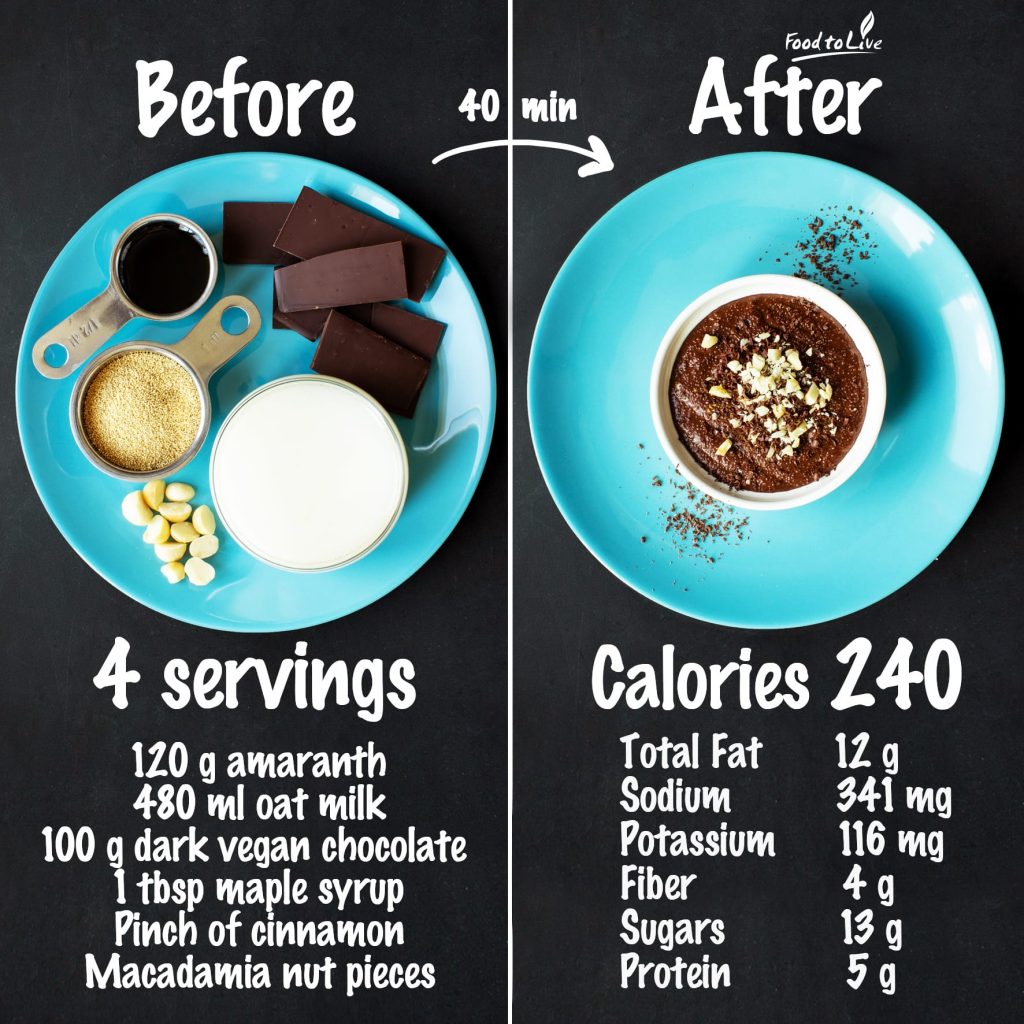 INSTRUCTIONS:
Rinse the amaranth and put it in a small pot with oat milk.
Bring it to a boil, then let it simmer for about 35 min. Stir occasionally as the milk reduces.
Remove it from the heat and let it sit for 5 min.
Finely chop the chocolate and mix it into the amaranth until it's completely melted. Add maple syrup to your taste.
You can serve it right away, topped with a pinch of cinnamon and chopped macadamia nuts, or chill it in the fridge for at least an hour before serving. Enjoy!
This recipe adapted from Nirvana Cakery
Video Recipe