February 12, 2021 · Written by Foodtolive Team
Chocolate Raspberry Heart Cups
Make your Valentine's Day dinner extra special with these Chocolate Raspberry Heart Cups! They're both sweet and tangy, and they have a colorful surprise inside!
Prep Time: 15 min | Cook Time: 0 min (+ 15 min for freezing) | Total Time: 30  min | Servings: 8 cups
INGREDIENTS: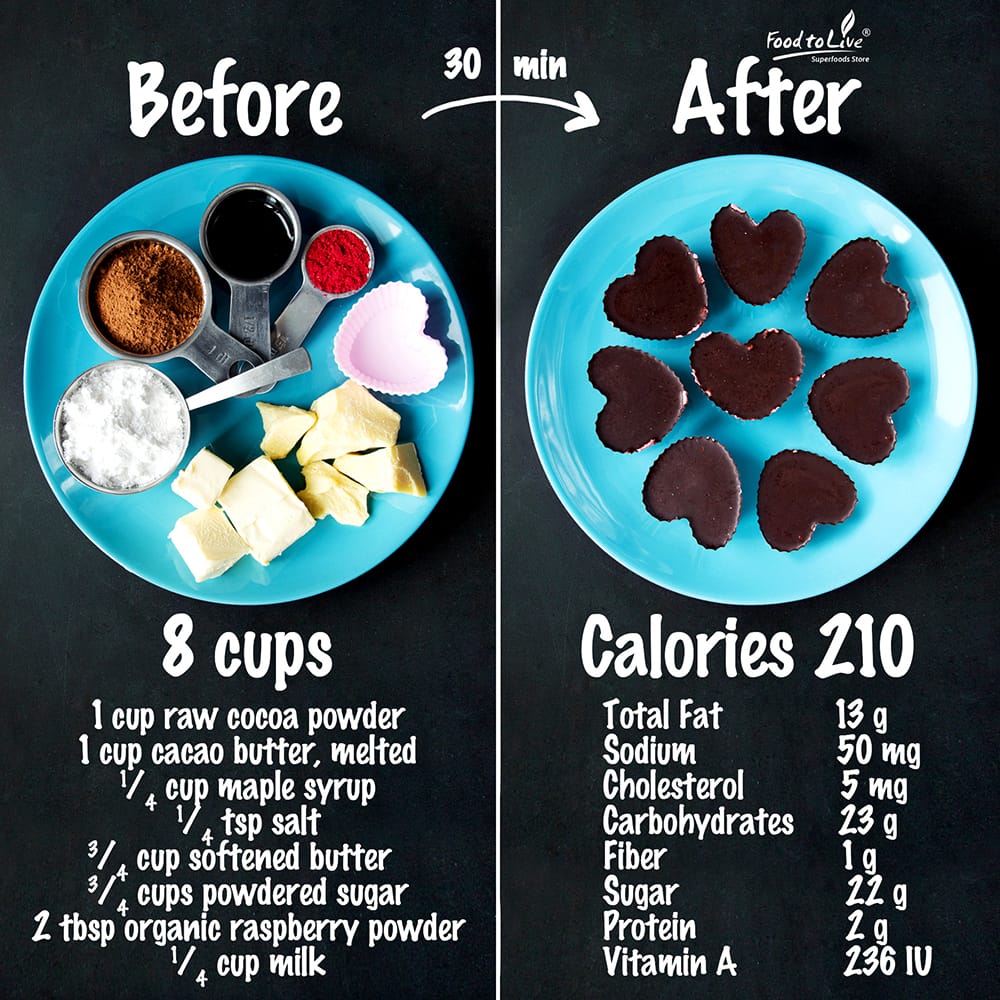 INSTRUCTIONS:
Melt cacao butter gently using a double boiler. Add maple syrup and a pinch of salt, then mix well.
Sift cacao powder into the mixture and stir until fully combined.
Pour some melted chocolate into heart-shaped molds, making sure they're evenly coated. Freeze for 5-10 min to harden.
While waiting, prepare the raspberry filling. In a blender, blend together softened butter, powdered sugar, raspberry powder, and a bit of milk until it's creamy.
Remove the chocolate molds from the freezer and add a dollop of raspberry filling to the center of each heart.
Cover the raspberry filling with more melted chocolate to seal the cups. Return to the freezer for 5-10 min.
Once set, take out the molds, and your Chocolate Raspberry Heart Cups are ready to enjoy!
This recipe inspired by Nutritional Foodie
Video Recipe